CHINA BULLETIN: Just What Was Accomplished at the Xi-Biden Summit?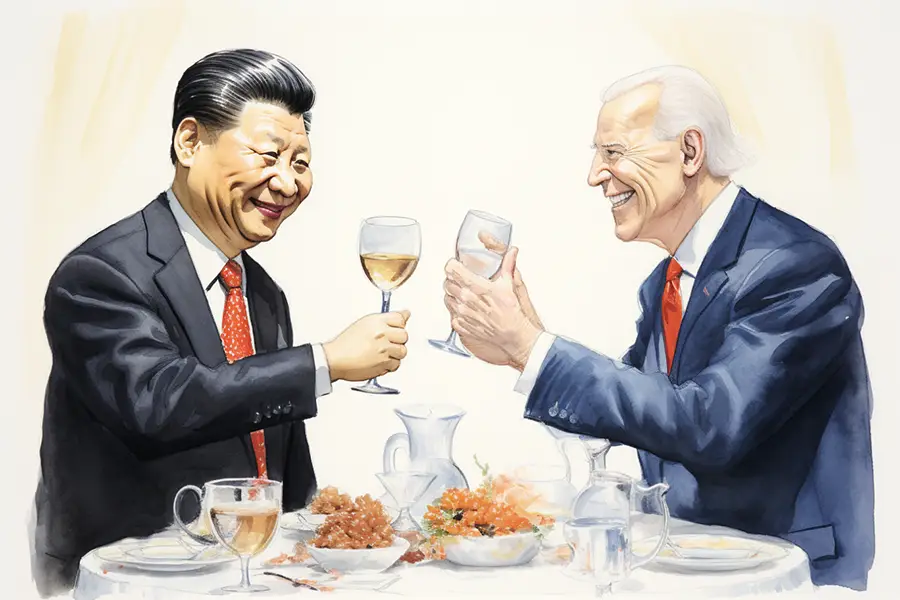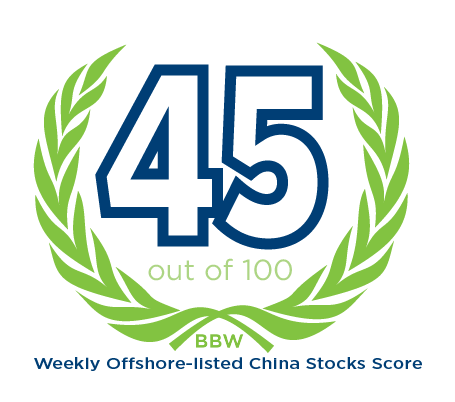 In this week's issue reading the tea leaves from a Xi-Biden summit, a muted Double Eleven, and China's latest bubble tea sensation. On a scale of 1 to 100, we give the week a 45 for offshore-listed China stocks.
Doug Young, Editor in Chief
You can sign up to get China Bulletin weekly in your inbox.
MACRO
Just What Was Accomplished at the Xi-Biden Summit?
The headlines have been buzzing for days now with everyone trying to read the tea leaves to figure out what exactly happened at the meeting between Presidents Xi Jinping and Joe Biden at their summit in San Francisco. The pair agreed to work together to control the fentanyl trade, and also to maintain better contacts between their defense ministries.
But most reports noted those accomplishments were concluded before the summit, and that Xi and Biden exchanged some frank words during their actual meeting. While that may not sound like much, dialogue has to begin somewhere, and there's been notably little between this pair of leaders yet. Now, everyone will be watching to see if the two men continue talking.
China Eases Rules for Foreigners Buying Chinese Stocks
We'll take a break from the usual economic indicators this week and look instead at a new report that says China is revising rules that will make it easier for foreigners to buy Chinese stocks. Among other things, the rules would make it easier for foreign institutional investors to register to open China brokerage accounts, and also for them to move money between China and outside.
Truth be told, these are really just the latest in a long series of steps China has taken over the last two decades to gradually open its stock market to foreign participation. Right now, such participation is quite limited. But as China's stock markets sag and the economy slows, any new liquidity that foreign investors can provide will probably be increasingly welcome.
China Stocks Rally, then Give Back Most Gains
We've written how offshore Chinese stocks sagged for the first part of many recent weeks, before paring those losses with Friday rallies. It was the opposite last week, with a strong early-week rally mostly killed by a Friday selloff. The Hang Seng China Enterprises Index ended last week up 1.2%, while the iShares MSCI China ETF and Hang Seng Index rose 1.8% and 1.5%, respectively.
It doesn't take much brains to figure out the early-week rally was fueled by big hopes for the Xi-Biden summit, while the selloff owed to disappointment over what the summit actually produced. This is just a variation of "buy on the rumor, sell on the news," and we'll really need to see what happens next to determine where China-U.S. relations – and China stocks – go from here.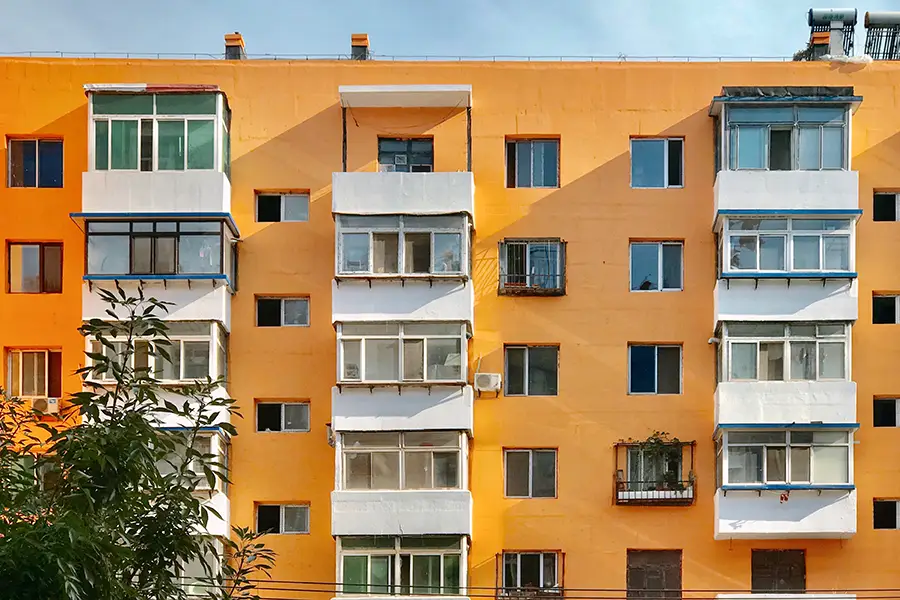 China Eyes 1 Trillion Yuan Property Boost
No one will ever fault China for not trying hard enough to try to boost its sputtering real estate market. A new anonymously sourced report last week said the central government is preparing one of its biggest boosts to date that will provide at least 1 trillion yuan, or nearly $140 billion, in low-cost financing for affordable housing and home renovations in rural areas.
This particular approach looks quite targeted at the have-nots, which comprises a huge swath of China's population that can't afford homes at their current inflated levels. For that reason, this plan looks like one of the few recent stimulus measures that could actually have some potential impact, since these are exactly the kind of people who would still jump at the chance to buy a home.
Double What?
It wasn't long ago when the annual "Double Eleven" shopping extravaganza would become a feeding frenzy each year for consumers who would spend days planning their purchases to take advantage of special bargains. But you would never know that this year, as the festival once billed as China's answer to Black Friday barely registered in the headlines.
E-commerce companies certainly weren't hyping things much, with leaders Alibaba and JD.com simply reporting that their Double Eleven sales grew this year compared with last year. While that's obviously better than a sales contraction, it certainly won't get anyone too excited. Then again, any growth at all in these consumption-challenged times is still probably noteworthy.
Bank Exec, Health Chief Nailed for Corruption
We'll wrap up our industry news with the latest headlines on the corruption front, which have seen high officials from the banking and healthcare industries toppled for taking bribes. On the banking side, a former head of Citic Bank has received a death sentence for taking 1 billion yuan in bribes. Meantime, a former health chief of Guangdong province is also under a similar probe.
We raise these two cases because they represent major sectors that have recently fallen under the corruption microscope, namely healthcare and finance. Ten years into his signature campaign, President Xi Jinping seems to be taking a more systematic approach these days, targeting individual money-rich sectors that are prime candidates for this kind of corruption.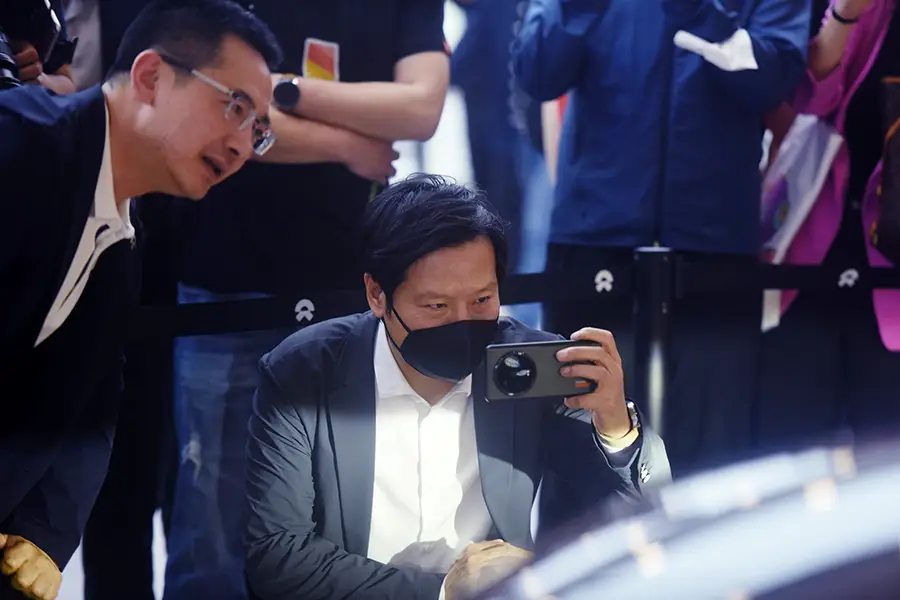 Country Garden Sales Plunge
No one will be surprised to learn that struggling developer Country Garden recorded its biggest sales decline in at least six years in October, as home buyers that once flocked to it now avoid it like the plague. The company's contracted sales plunged by a staggering 81% in October versus the same month a year earlier, though the figure was up slightly from September.
Country Garden and fellow developer Evergrande have emerged as China's two poster children for the woes of its property sector. Both are currently caught up in a sort of death spiral, since no one will lend them any money, and consumers won't buy their homes for fear of losing their money. Both companies are trying to sort things out, but their prospects don't look good.
Alibaba Aborts Cloud Unit Spinoff
And then there were five. Alibaba was originally planning to split up its six main business units as part of a breakup plan, but now has indefinitely suspended a split for one of those. It disclosed the about-face for its cloud unit in its latest quarterly results that left investors unimpressed.
Alibaba shares fell nearly 10% after the announcement, and many are attributing some of that to the aborted split-off for the cloud unit, whose own future looks cloudier due to U.S. restrictions on Chinese imports of high-powered computing chips. The cloud unit was once Alibaba's pride and joy outside its core e-commerce businesses, but clearly that has now changed.
Xiaomi Teases New Smartcars
Last week we got more details about smartphone maker Xiaomi's big gamble on smart electric vehicles, after the company registered two of its upcoming new models with China's auto regulator. The registrations included extensive information on the models, the Beijing Xiaomi Max SU7 and SU7 Max, including photos of the two cars.
Xiaomi is quite late to the smartcar race, only entering in 2021. Its late arrival looks similar to the Zeekr brand launched by Chinese car giant Geely around the same time. Xiaomi is a strong believer in an interconnected world of smart devices, so this move into smartcars makes sense from that perspective. Whether it's too late to succeed in the game is another matter.
AND FROM THE PAGES OF BAMBOO WORKS
Zeekr Seeks New York Listing

Speaking of Zeekr, last week we brought you a deep-dive into this latest EV brainchild of Geely founder Li Shufu, following Zeekr's application for a New York IPO that could raise up to $1 billion. This particular deal was notable for a few reasons, including its apparent signaling of a return of major IPOs by Chinese companies to New York after a pause of more than two years.

Zeekr is also different from many of its peers in the crowded Chinese EV market due to its close ties to Geely, which will provide it with important resources as it tries to catch up with the crowd. Geely founder Li is also considered a relative visionary in China's domestic car scene, having built the country's first truly global car maker through his acquisition of Sweden's Volvo.
Mixue Bingcheng Brews Up Success with Cheap Tea

Last week we also brought you the story of tea sensation Mixue Bingcheng, which has found a formula for success in China's fiercely competitive bubble tea market by offering something everyone loves: low prices. The company has also used a franchising model to expand its footprint at lightning speed, with more than 25,000 stores now in its network.

Mixue Bingcheng made headlines last year when it filed to list on China's A-share market. But that deal later collapsed, and the latest rumors say the company is planning to list in Hong Kong. Those rumors gained traction with the company's imminent opening of its first Hong Kong store, which looks like a ploy to raise its awareness in the city ahead of such a listing.