Zeekr offers new Chinese NEV option for global investors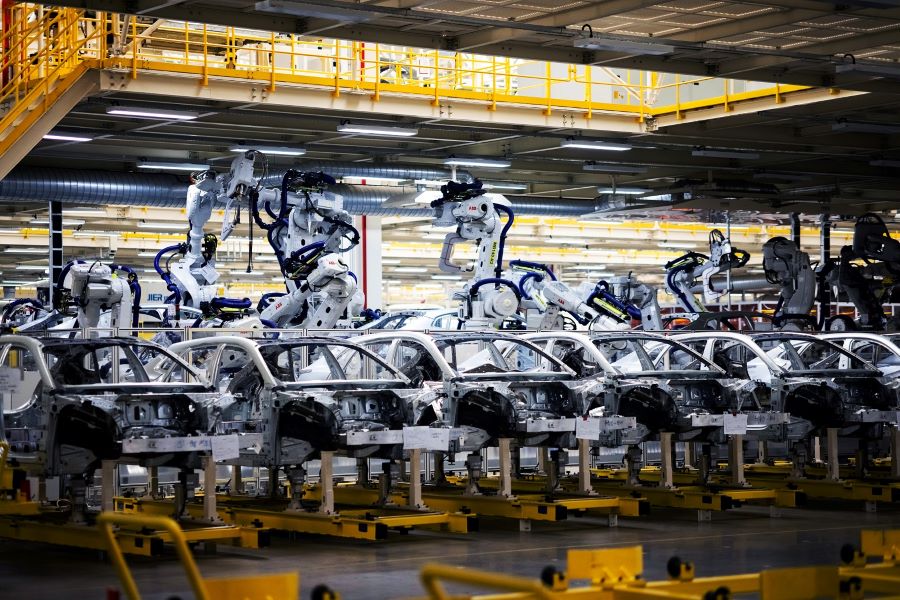 Despite its relative youth, the electric vehicle maker has quickly gained traction in its home China market thanks to its strong ties with hometown auto giant Geely
Key Takeaways:
Zeekr has filed for a U.S. listing underwritten by big investment banks including Goldman Sachs, Morgan Stanley, BofA and CICC
The company's market value has likely fallen from a peak of $13 billion in February to around $10 billion as China's EV market slows after more than doubling in 2022
By Doug Young
As if China didn't have enough new energy vehicle (NEV) stocks already, a new choice is zooming to the starting gate with the filing of a new U.S. IPO prospectus by Zeekr Intelligent Technology Holding Ltd. This company is notable compared with the many Chinese NEV choices already out there due to its strong ties to Geely, one of China's leading private car makers.
Zeekr is also notable for its relatively late arrival to the Chinese NEV scene. It was founded just two years ago. By comparison, industry leader BYD (1211.HK; 002594.SZ) has been making NEVs for more than a decade, which was what attracted billionaire investor Warren Buffett to the company back in 2008.
Wang Chuanfu is the brains and visionary behind BYD, which has passed Tesla (TSLA.US) to become the world's biggest electric vehicle (EV) maker. But Geely's founder, Li Shufu, is no slouch either, and is equally notable as a visionary who has built Geely into China's first global car company, with a stable of brands that includes Volvo and Lotus.
With such strong credentials, we expect this IPO will be one of the biggest by a Chinese company this year or next. Reflecting that, the listing has an A-list of underwriters, led by Goldman Sachs, BofA, Morgan Stanley and CICC, according to its IPO prospectus filed last Thursday.
The big investment banks have mostly avoided U.S. listings by Chinese companies this year due to regulatory issues on both sides of the Pacific. In America, the U.S. securities regulator is still testing out a new cooperation agreement with its Chinese counterpart that will give it access to the China-based accounting and audit records for companies like Zeekr.
In China, meantime, all new IPO applicants wishing to list offshore must get approval from China's securities regulator starting this year. The China Securities Regulatory Commission (CSRC) has been accepting such applications since early in the year, and Zeekr is among the ones that have received approval.
There's no fundraising target given in its prospectus, but previous reports indicated Zeekr wanted to raise $1 billion or more. Such a target could be too ambitious in the current environment of weak market sentiment, combined with a glut of other NEV stocks already available.
Late start
Despite what it says in its prospectus, Zeekr is still a relatively small player due its late arrival to China's NEV market. China is the world's largest NEV market, due to strong government support, and now accounts for about 60% of global sales of battery-powered NEVs, according to third-party data in Zeekr's prospectus.
Despite that, Zeekr has yet to make it into the list of 10 NEV makers published monthly by the China Passenger Car Association (CPCA). The company is focused at the premium end of the NEV market of vehicles costing 300,000 yuan ($41,200) or more, and considers local startup Nio (NIO.US), as well as BMW (BMW.DE) and Mercedes (MBG.DE) as its main rivals.
The company's prospectus points out its Zeekr 001 model, starting at 300,000 yuan, was China's best-selling premium model in the first nine months of 2023, with 52,680 units sold during that time. Another one of its cars, the Zeekr 009, starting at 500,000 yuan, was the sixth-most-popular premium model with 13,672 cars sold in the nine-month period.
To put things in broader perspective, Zeekr reported selling just over 13,000 vehicles in October, a tiny fraction of the 301,833 sold by BYD but fast closing in on the 16,074 sold by Nio for the month.
Like most of its peers, Zeekr's revenue is still growing as China continues to promote NEV sales. But that growth is also slowing sharply as China scales back some of its government incentives and tries to get these companies to operate profitably – something only BYD is doing right now among the many domestic players.
The company's revenue grew roughly fivefold in 2022 from the previous year, reaching 31.9 billion yuan from 6.53 billion yuan in 2021. But the growth slowed sharply to 136% in the first half of this year, reaching 21.3 billion yuan from 9 billion yuan in the year-ago period. Such a slowdown should be expected as Zeekr scales up, though the rapidness of the company's slowdown in the cooling market could be a deterrent for potential investors.
Zeekr does seem to have a good grasp on costs, which is helping it to keep its losses in check. The company reported a net loss of 3.87 billion yuan in the first six months of this year, which was just 26% bigger than its 3.08 billion yuan loss a year earlier.
One of Zeekr's earliest bakers is Intel Capital, which invested $100 million around the time of its founding in 2021. The company was reportedly valued at $13 billion when Amnon Shashua, founder of autonomous driving technology company Mobileye Global (MBLY.US), pumped another $10 million into it in February this year.
Price-to-sales (P/S) ratios vary quite widely for this group, from as high as 9.3 for Tesla to a surprisingly low 1.2 for BYD. But using Nio's current ratio of 2.3 as the best yardstick would give Zeekr a current market value of about $10 billion – or 23% less than it was worth in February. Even that valuation may be overly optimistic in China's rapidly cooling market.
Regardless of sentiment, we do expect that Zeekr will push ahead with this listing, and perhaps even debut its shares by the end of the year. Despite its late arrival to the game, its global footprint, rapid growth and strong ties to Geely should make it a relatively attractive option in the relatively crowded field of Chinese NEV makers.
Have a great investment idea but don't know how to spread the word? We can help! Contact us for more details.
The Bamboo Works offers a wide-ranging mix of coverage on U.S.- and Hong Kong-listed Chinese companies, including some sponsored content. For additional queries, including questions on individual articles, please contact us by clicking here.
To subscribe to Bamboo Works free weekly newsletter, click here