Beisen Eyes Hong Kong IPO Again Even As Profit Remains Elusive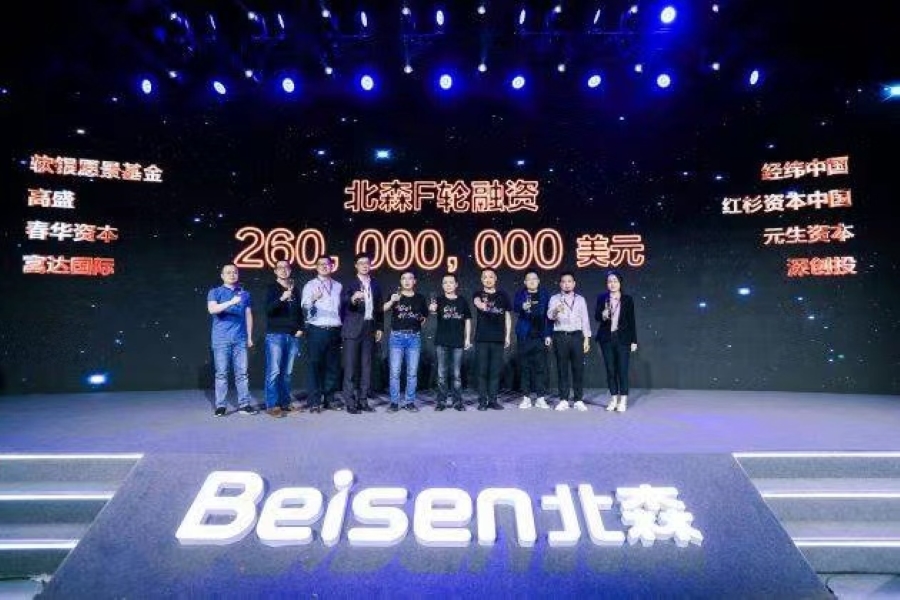 The provider of cloud-based human capital management tools has filed for an IPO in Hong Kong again after making no progress with its earlier plan to go public in the city
Key Takeaways:
Beisen, which originally filed for an IPO in Hong Kong in January, submitted an application to list shares in the city again this month
The company's revenue has been growing more than 20% annually in the past few years but it remains unprofitable due to high costs for product development and marketing
By Emily Chan
As Beisen Holding Ltd. makes a second attempt to go public in Hong Kong, the big question on investors' minds will be why they should bother with such an unprofitable, high-cost business.
The provider of cloud-based human capital management (HCM) tools filed for an IPO in Hong Kong this month. Beisen originally submitted an application for an IPO in the city in January but that plan apparently hasn't gone anywhere. The company listed on the National Equities Exchange and Quotations (NEEQ) board in Beijing in 2016 but was delisted just two years later.
The company, whose roots trace back to 2005, initially provided talent evaluations and has evolved into a software-as-a-service (SaaS) business specializing in tools that help enterprises with all aspects of human resources management. SaaS companies like Beisen develop, manage and deploy software under subscription models that earn them fees. Such income accounts for well over half of Beisen's revenue.
While dozens of companies are active in the SaaS market in China, Beisen is the leader in HCM, with a market share of 15% as of August 2021, according to IDC.
Beisen originally focused on standardized products for small and medium-sized enterprises (SMEs) but the company had difficulty retaining customers as small businesses often are unwilling to pay for software services. Also, companies have different HCM processes, so standardized SaaS systems aren't suitable for meeting the unique needs of companies.
These difficulties led Beisen to shift its focus to supplying cloud-based platforms for larger businesses in 2014. Using such products, enterprises can develop and operate their own applications that suit their needs. In 2020, Beisen unveiled iTalentX, an open platform that can be used for a full suite of HCM functions, as well as other services line online learning.
Heavy spending
Thanks to this shift in strategy, the company's revenue grew more than 20% in each of the past three years to hit 680 million ($100.5 million) in the fiscal year ended 30 March. Beisen touted in its IPO prospectus that most of its customers, which totaled more than 4,700 at the end of March, are among the top 10 in their sectors, and more than 70% of Chinese companies on the Fortune 500 list use its products.
Beisen has plenty of room to grow further. While China is one of the biggest HCM markets globally, valued at $55 billion, the penetration rate of cloud-based HCM software in China is only about 1.5%, compared to 26% in the U.S., according to data from consultancy CIC included in Beisen's IPO prospectus.
Despite growing revenue, however, Beisen remains unprofitable. Its losses for the past three fiscal years amount to 4.12 billion yuan. A large part of the losses are attributed to changes in the values of warrants and convertible preferred shares, but even excluding those items, the company has been in the red.
The reason why Beisen is struggling to turn a profit is that it is spending heavily on product development and marketing, which results in its expenses far exceeding its revenue.
The company may eventually become profitable as it expands its customer base to spread its costs. But competition is intensifying as more companies join the fray.
For example, Kingdee International (0268.HK), which has strengths across various SaaS categories, released an HMS cloud platform, with the help of Huawei, in May. With Huawei backing the company with its experience in globalization and business diversification, Kingdee can be a formidable competitor for Beisen. And tech giants like Tencent (0700.HK), Alibaba (BABA.US; 9988.HK) and ByteDance are also eager to enter the market, which should keep Beisen on its toes.
At this point, it's hard to see how Beisen's stock will be priced — if its Hong Kong IPO succeeds at all, that is. Among listed SaaS companies, the price-to-sales (P/S) ratio of Workday (WDAY.US), a human resource management specialist, is about 6, while that of Salesforce (CRM. US) is 6.7. The figure for Kingdee International Software Group Co. is 11.6.
These are respectable numbers, but it doesn't mean Beisen will fetch a similar valuation, given its less than impressive financial performance.
To subscribe to Bamboo Works free weekly newsletter, click here