CHINA BULLETIN: Rare Signs of Improvement in Industrial Output, Retail Sales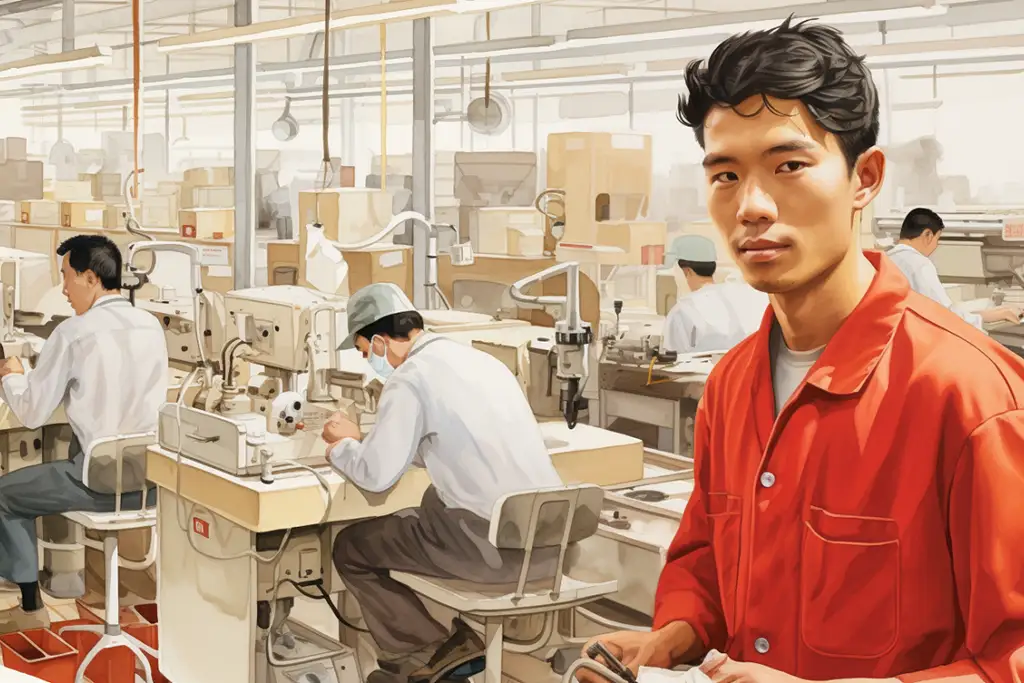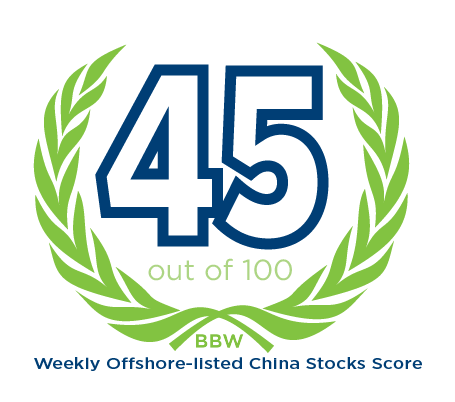 In this week's issue fleeing foreign investors, TikTok opens a new U.S. shop and Moutai gets chocolaty. On a scale of 1 to 100, we give the week a 45 for offshore-listed China stocks.
Doug Young, Editor in Chief
You can sign up to get China Bulletin weekly in your inbox.
MACRO
Rare Signs of Improvement in Industrial Output, Retail Sales
At the risk of sounding like a broken record of bad news, we can finally kick off our latest China Bulletin with the latest economic indicators that look slightly more positive. New data from China's statistics bureau showed industrial output grew 4.5% year-on-year in August, up from 3.7% growth in July, while retail sales grew 4.6%, representing their biggest growth since May.
Both figures were ahead of analyst expectations, suggesting perhaps that Beijing's recent efforts to support the economy may finally be bearing fruit. But we should also note that year-ago figures were probably quite low, as August probably represents a trough for both manufacturing and consumption as China was ramping up its last-ditch effort to control Covid-19.
Fleeing Foreigners
Lest anyone get too excited about an economic recovery, our second pair of headlines point to more gloom as foreign capital flees from China. One says that foreign investors pulled a record $14.9 billion out of China stocks in August. Another cites a new report showing how foreign enterprises are increasingly shifting their investment away from China.
The two headlines represent a sort of one-two blow to China's economy that doesn't bode well. The flight of investors from Chinese stocks reflects concerns about China's slowing economy, which is hitting local companies. Meantime, the flight of foreign companies reflects a recent diversification by many after they got badly burned by China's strict Covid controls.
China Stocks Still in Wait-And-See Mode
While foreigners dumped China stocks last month, the mood has been more "wait-and-see" in the first two weeks of September, with major indexes trading largely sideways. The Hang Seng China Enterprises Index dipped 0.1% during the week, while the iShares MSCI China ETF rose 0.8%. The broader Hang Seng Index fell 1.4%.
Offshore Chinese stocks have been on a roller coaster ride this year, up one week on hopes for an economic recovery, only to fall the next on concerns of government inaction. The latest positive data on industrial production and retail sales, which came out at the end of last week, could at least help the new trading week get off to a positive start.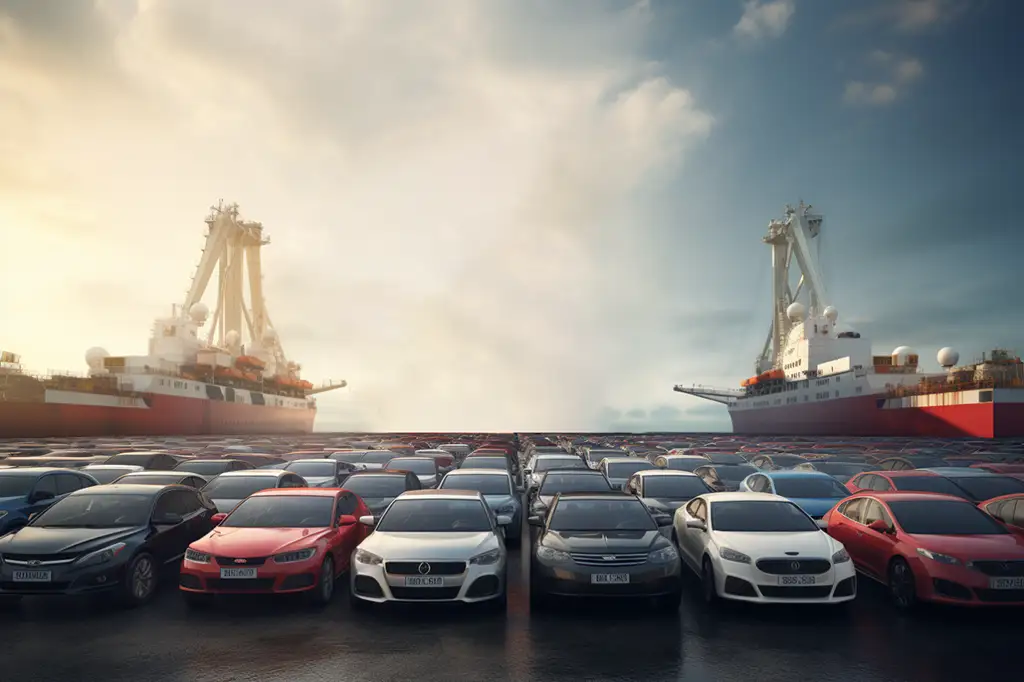 Too Many China NEVs, Says EU
The big industry news last week came from Europe, where the EU launched an anti-dumping probe into a "flood" of Chinese new energy vehicles (NEVs) coming into the market. The latest export data backed that up, showing a big jump in exports boosted China's wholesale car deliveries by 35% year-on-year in August, representing their biggest growth rate this year.
In launching its probe, the EU cited how its solar industry suffered due to China's aggressive subsidies for its own solar sector that now dominates the globe. The U.S. and EU are fighting back by providing their own incentives to promote these emerging sectors. But punitive tariffs also seem almost inevitable as both Washington and Brussels try to level the playing field.
Simmering Insurance Crisis?
China's banks are a closely watched group as a sort of "canary in the coal mine" for trouble signs in the economy. But a less-followed financial group, the nation's insurance companies, is showing its own signs of stress lately. In one development on that front, Taikang Life became China's first insurer approved to replenish its capital through a massive bond sale worth up to 20 billion yuan.
We also wrote last week how online insurer ZhongAn was seeking to issue up to 5 billion yuan in 10-year notes to shore up its capital. This new round of fundraising comes as companies seek to shore up their balance sheets in response to new stricter regulation. But a bigger story by Caixin highlights many issues now simmering in this sector that could eventually lead to a major crisis.
Property Market Bounces, But Then Fizzles
It wouldn't be right to go a week without the latest news on China's struggling property market that is a major source of the country's recent economic gloom. New industry data showed property sales by floorspace rose 10.8% week-on-week for the week ended Sept. 3 after the unveiling of major new support measures, only to plunge 30% the next week ended Sept. 10.
At the same time, the mega cities of Beijing and Guangzhou both took major new steps to prop up their markets, while China has once again delayed plans for a controversial property tax. There are so many problems in this sector, both among developers and buyers, that Beijing would need to devote huge resources to effectively prop up the sagging market.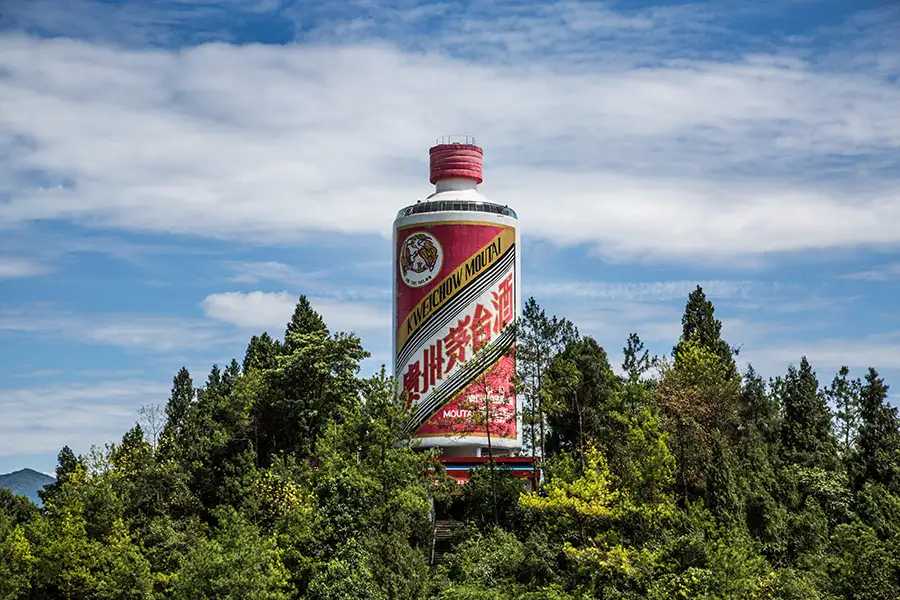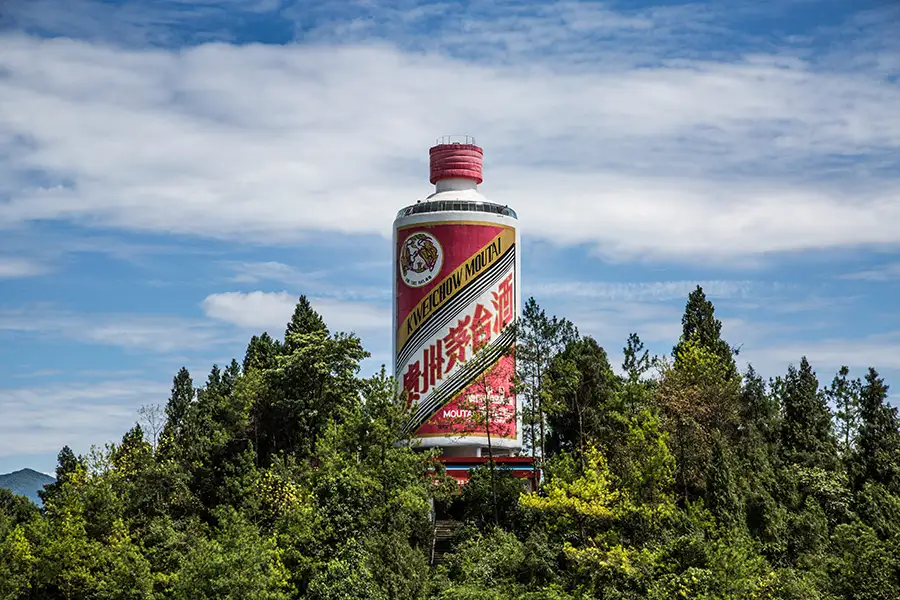 TikTok Joins China Dive into U.S. E-Commerce
Watch out, Shein and Temu. TikTok has become the latest Chinese internet sensation to try its luck in the U.S. e-commerce market with the launch of an in-app shopping feature last week for its 150 million young Americans users. The feature looks a bit like Shopify, giving third-party merchants tools to set up shops on the short video platform.
The trio of Shein, Temu and now TikTok are quickly giving longtime U.S. market leader Amazon a run for its money in its home market, though we should also note that the first two of those are focused on the ultra-low end. TikTok could change the dynamic a bit by leveraging its huge fan base and locally based merchants to tap less cost-sensitive consumers.
Berlin Says 'No' to Chinese Takeover of Local Satellite Company
Germany has become the latest to veto a Chinese takeover of a local company, forbidding Shanghai Spacecom Satellite Technology from buying out satellite startup KLEO Connect. Spacecom already owns 53% of the startup, but was seeking to buy another 45% from another German company. KLEO wants to establish a satellite communications network similar to Elon Musk's Starlink.
This particular veto isn't too surprising, since telecoms infrastructure has become one of the most sensitive areas for Chinese companies investing overseas and vice versa. What's slightly surprising is that Spacecom was allowed to own 53% of KLEO to begin with. Germany has also traditionally been more permissive about such Chinese ownership than others countries like the U.S.
Moutai's New Box of Chocolates
Foreign China followers have been lapping up a big story over the last two weeks after liquor maker Moutai, one of the country's most famous brands, entered a partnership with up-and-coming coffee chain Luckin to make liquor-laced lattes. Now, Moutai is following up with a new tie-up with U.S. chocolate giant Dove.
The two announced their partnership last week, rolling out chocolates flavored with the famous liquor set to go on sale last Saturday. The move is part of Moutai's drive to leverage its brand. A lesser-told story is that Moutai has become a cash cow for its owner, the debt-laden Guizhou provincial government, which has drawn heavily on the firm to help avert its own financial crisis.
AND FROM THE PAGES OF BAMBOO WORKS
Alibaba's Daniel Zhang Takes a Break

Last week we took a deep dive into Daniel Zhang's sudden resignation as the head of Alibaba's cloud unit, a position he just recently took over after relinquishing his title as the company's chairman for the last five years. We looked at whether this move was really such a big surprise, or whether Zhang was planning it all long and why.

We concluded that Zhang's role as chairman has probably been one of the toughest assignments in the world these last few years, as Alibaba came under nonstop assault on a number of fronts. Things weren't set to get any better at the cloud unit, which has also become increasingly sensitive lately. Hence, we deduced Zhang was most likely simply burned out and needed a break.
Dida in New Drive Towards Hong Kong Listing

We also examined the latestHong Kong listing application by ride-sharing company Dida, which shouldn't be confused with the better known and similarly-named DiDi Global. Dida is one of three of China's top ride-sharing platforms, all of which have been trying to make IPOs these last few years but without success.

Dida was the earliest of the group, seeking a Hong Kong listing as early as 2020. The other two majors, Hello and the real DiDi, followed with their own efforts that ultimately failed a year later. While politics may have played a part, investor nervousness about this somewhat-sensitive sector is most likely the bigger factor.