Dida in new drive on the road to Hong Kong listing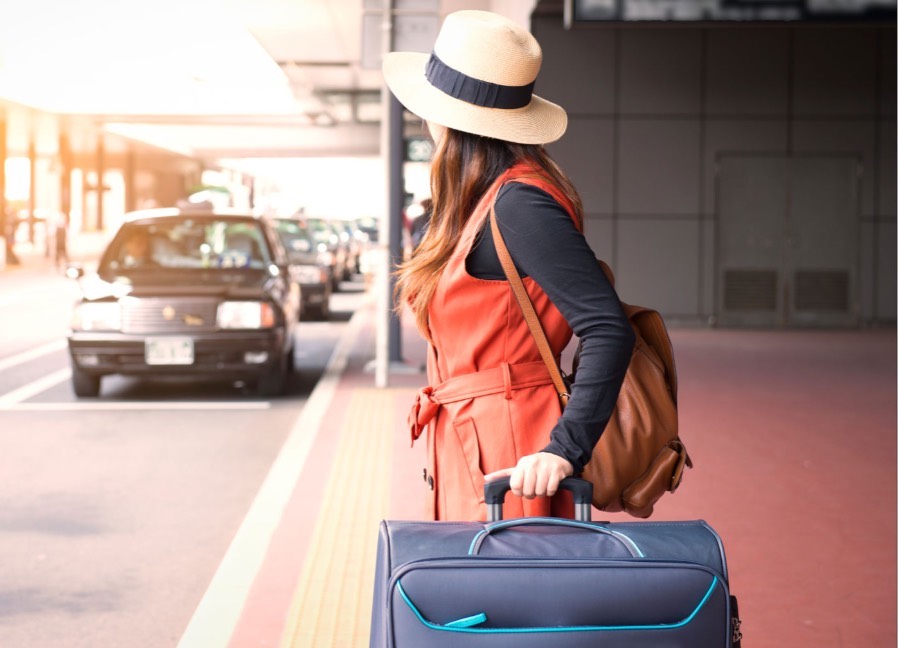 The ride-sharing company made its fourth filing for a Hong Kong IPO at the end of last month, seeking new fuel for its business five years after its last funding
Key Takeaways:
Dida has filed for a Hong Kong IPO, revealing it fell from China's top ride-sharing company to second place in its fourth listing application
The company is engaged in a subsidy war with rivals Hello Inc. and DiDi, taking a bite out of its gross margin
By Emily Chan
The race to become China's first publicly traded ride-sharing company goes on.
After making three previous attempts, Dida Inc. is hoping for better luck with its fourth application for a Hong Kong IPO filed on the last day of August. Perhaps most interesting, Dida's latest prospectus says it is "China's second largest ride-hailing platform in terms of the total number of rides taken in 2022." That's a downgrade from its previous three prospectuses dating back to October 2020, when it was always China's "biggest ride-hailing service platform."
Here we should note that despite its similar name, Dida is completely separate from the better known DiDi Global, which famously made a New York IPO in 2021, only to de-list less than a year later after failing to get the necessary green light from Chinese regulators.
According to its latest prospectus, Dida logged about 94.2 million rides last year, giving it 32.5% of China's domestic ride-hailing market. It was left in the dust by the biggest player, whose 123 million rides gave it 42.5% of the market. Dida's total transaction volume last year totaled about 6.1 billion yuan ($838 million), giving it 31.8% of the market, also far behind the top player's 8 billion yuan and 41.7% share.
Dida didn't say which competitor drove past it for the pole position in China's hotly contested market. But recent industry dynamics suggest the new leader is Hello Inc., the company that started out in the bike-sharing space and entered the online ride-hailing business in 2018, following by a move into ride-sharing a year later. Hello Inc. also tried to list in New York two years ago, but later withdrew that application.
Established in 2014, Dida currently has three major businesses which, in descending order of their revenue contribution, are ride-sharing, smart taxi service and advertising. It mainly provides hired car and taxi services to individual users and businesses using various apps.
Its prospectus shows the company's core ride-sharing revenue rose from 754 million yuan in 2020 to 780 million yuan in 2021. But it was downhill from there during the pandemic, as the figure dropped 27% to 569 million yuan last year, before rebounding to 396 million yuan in the first half of this year. During the period, ride sharing grew from 89.1% of total revenue in 2020 to 94.4% in the first half of this year.
Pandemic setback
While it may be number-two in the rankings, Dida is distinguished as the only company among its peers to be consistently profitable, at least on an adjusted basis, though the number has been shrinking. Its annual adjusted net profit fell from 343 million yuan in 2020 to just 84.71 million yuan in 2022 at the height of China's strict pandemic controls. It showed signs of recovery this year, with the figure rising to 85.72 million yuan in the first half of 2023.
But its bottom line using international accounting standards is a bit more volatile. After earning a 173 million yuan profit in 2021, it plunged into the red with losses of nearly 188 million yuan last year and another 220 million yuan in the first half of this year. While pandemic disruptions were partly to blame, the company also took a hit related to fair value changes of its preferred shares, and the need for more subsidies to maintain its market share.
Dida has used an asset-light model from the get-go, providing a transaction platform for its ride-sharing services without actually owning or leasing any vehicles. That, combined with low subsidy expenses, allowed it to maintain gross margins north of 80%. But those margins have dropped steadily from 82.7% in 2020 to 75.1% last year, the result of rising subsidies to private car owners amid stiff competition and the need to pay heftier insurance premiums.
In addition to competition from Hello Inc., Dida has also faced growing competition from the similarly named DiDi, which had to suspend its popular low-end ride-sharing services from August 2018 to December 2019 due to safety issues. That suspension was key to Dida becoming China's top ride-sharing platform in its earlier prospectuses.
During DiDi's troubled times, Dida's market share once soared as high as 66.5% in 2019. But DiDi later recovered lost ground through aggressive marketing efforts, lifting its market share from just 10.8% in 2020 to 18.4% in 2022.
Costly subsidies
Dida has tried fighting back with subsidies to maintain its competitiveness, but those efforts have proved costly. Its subsidies for private car-owners, taxi drivers and its users grew from the equivalent of 1.3% of its revenue in 2020 to a hefty 23.5% of revenue in the first half of this year. As it stepped on the subsidy accelerator, its cash reserves totaled just 534 million yuan by the end of June, perhaps explaining its latest attempt to raise new funds through a public offering.
Dida has conducted five financing rounds since its establishment, raising a collective 1.8 billion yuan from the likes of well-known names including IDG, Tencent, Hillhouse, JD.com and Nio. But new funding hasn't flowed into the company since June 2018, mostly likely due to a 43% plunge in the price of its shares from its fourth investment round to its final "E" round.
The company later tried to compensate earlier investors for their losses by issuing attractively priced additional preferred shares, but the damage was already done.
With so much competition dogging it, Dida urgently needs new funds to stay in the race and probably believes its improving post-Covid performance might finally convince the Hong Kong Stock Exchange to give it another chance. But even if it finally makes it to the finish line, the company will still face the challenge of getting a strong valuation. Dida was valued at about 3 billion yuan after its last funding round, which would give it a price-to-sales (P/S) ratio of 3.82 times, based on an annualization of its first-half revenue this year.
The only listed online ride-hailing platform in Hong Kong right now is money-losing freight specialist Gogox (2246.HK), whose shares have plunged since its IPO and now trades at a P/S ratio of just 0.8 times. But even if Dida can maintain its 2018 valuation, which seems unlikely, it will face other headwinds like a worsening operating environment and concerns about growing regulation of China's ride-sharing industry. Dida may finally drive onto Hong Kong's Stock Exchange with its fourth application, but the ride won't be easy.
Have a great investment idea but don't know how to spread the word? We can help! Contact us for more details.
The Bamboo Works offers a wide-ranging mix of coverage on U.S.- and Hong Kong-listed Chinese companies, including some sponsored content. For additional queries, including questions on individual articles, please contact us by clicking here.
To subscribe to Bamboo Works free weekly newsletter, click here