CHINA BULLETIN: Covid Cases Plunge as Year of the Rabbit Kicks Off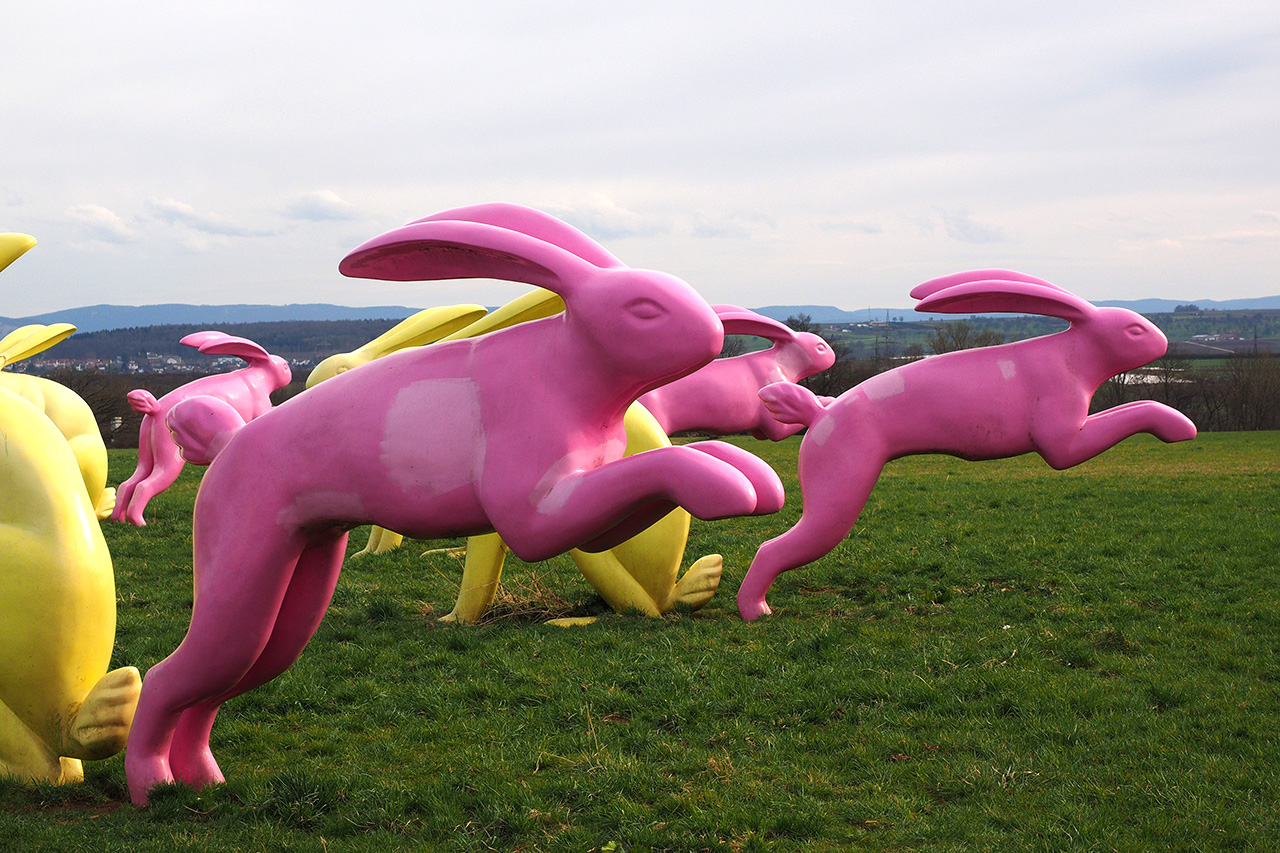 Welcome to the latest Bamboo Works China Bulletin, where we recap the top China macro, industry and company developments from the past week and give you our spin on what it all means. In this week's issue Covid deaths plunge, Blizzard's "World of Warcraft" bids farewell to Chinese gamers and China Inc embarks on a Fundraising frenzy. On a scale of 1 to 10, we give the week a 6 for offshore-listed China stocks.
Doug Young, Editor in Chief
MACRO
Covid Cases Plunge as Year of the Rabbit Kicks Off
The Year of the Rabbit is off to a fast start, at least in terms of plunging Covid deaths after China abruptly abandoned its "zero Covid" policy in early December. The Chinese Center for Disease Control is saying the number of Covid deaths has dropped nearly 80% from a peak earlier this month, while the number of critically ill patients is down 72%.
China has spent the last two months playing catch-up with the rest of the world, as Covid cases and deaths first skyrocketed following the scrapping of "zero Covid," and more recently have begun to recede. The bottom line is the nation's leaders decided it's time to move on and revive China's moribund economy, which grew just 3% last year due to frequent Covid-control disruptions.
Investors Bullish on China Funds, Bearish on Property
A couple of headlines showed how investors are bullish on Chinese companies with the lifting of Covid restrictions, but remain bearish on the nation's ailing property sector. BofA said investors poured $12.7 billion into emerging market debt and equity funds in the first three days of last week alone, seeking to tap an improving China economy with the end of "zero Covid."
But the same wasn't true for China's property market, which recorded its first decline in new investment last year since record-keeping began in 1999. While the real estate data is a bit backward-looking, there are still no signs that the market will improve this year, despite Beijing's unending steps to support the market.
China Stock Rally Springs Into Year of the Rabbit
The nearly three-month rally for U.S.- and Hong Kong-listed China stocks continued into the Year of the Rabbit. The Hang Seng China Enterprises Index rose 5.2% in the two weeks through last Friday, while the iShares MSCI China ETF rose by a smaller 4.1%, and the broader Hang Seng Index was up 4.4%.
While any gains are good gains, especially after the terrible performance for China stocks for most of last year, the current rally really seems to be losing momentum and could end at any time. We'll need to see some new catalysts to keep things going in February, which could come from positive signals as Chinese companies start releasing their latest quarterly reports and forecasts for 2023.
Travelers Trickle Back
All the attention lately has been on a resumption of travel with the end of "zero Covid," and indeed many Chinese took to the road again for the latest Lunar New Year holiday that wrapped up at the end of last week. But the big action could lie ahead, as China announced that group overseas tours will resume to 20 countries on Feb. 6.
As relatively newcomers to tourism, many Chinese prefer this kind of group tour to individual travel, meaning the return of such groups will help boost the global sector. Meantime, the gambling hub of Macau already saw a surge in Chinese visitors over the Lunar New Year holiday, with more than 71,000 visitors arriving last Monday – the biggest single-day total since the pandemic began.
Mixed Chip Signals
The chip-related stories continued thick and fast despite the holiday, showing there's no rest for this industry at the heart of U.S.-China tensions. Reuters reported that Dutch officials were headed to Washington to discuss new restrictions on exports of sophisticated chip-making equipment from Dutch firm ASML to China.
At the same time, ASML's CEO tried to ease investor concerns by saying he expects the world's most sophisticated chip-making equipment maker's China sales to be steady this year. Last but not least, a new China-based headline showed yet another official from China's massive chip investment "Big Fund" has been handed over to investigators on suspicion of corruption.
Insurance Anyone?
Lastly, we venture away from some of our usual sectors to touch on insurance, which has seen a sudden spike in interest with all the new Covid infections. A new survey last month showed 47% of people who said they plan to spend more on health-related items named health insurance as one of their top priorities. That's up from 32% who answered that way in October.
Chinese traditionally haven't been big buyers of insurance, since the state usually covered most related needs in the earlier socialist era. But the recent explosion of Covid deaths has exposed major deficiencies in the country's current healthcare system, leading growing numbers of people to realize the importance of insurance.
Bye-Bye, Blizzard
Chinese gamers are mourning the loss of Blizzard's "World of Warcraft," after the classic game officially went dark on local screens last week ending a two-decade run. "Warcraft" had been operated in China for the last 14 years by local game company NetEase, but the pair failed to renew their deal after talks for an extension broke down.
The loss of "Warcraft" comes as a big blow to NetEase, whose shares plummeted as much as 14.5% after it first announced it might not renew the title in November. Blizzard is currently looking for alternative partners, and we suspect that someone will step up to bring the popular game back to the huge Chinese gaming market in the next few months.
Activist Shareholder Takes on Alibaba
Good luck! That's our initial reaction to a report saying billionaire investor Ryan Cohen is pushing e-commerce juggernaut Alibaba to buy back more of its stock to lift its share price. Cohen's actions are relatively typical for such "activist" investors, who buy up stakes in their target companies and then try to use those holdings to call for change.
But we should point out that Chinese companies are notorious for not caring very much what their minority investors think, be they U.S., Hong Kong or Chinese investors. The case is even more dire for buyers of U.S.-listed Chinese stocks, since their dual-class shareholding structures typically give minority investors little or no voice in management of the company.
Chipmaker in Major Expansion
Back on chips, one of China's oldest and most advanced homegrown players Hua Hong Semiconductor has announced plans to launch a $4 billion joint venture as part of a major expansion. Partners in the venture include China's scandal-tainted "Big Fund," which the country set up specifically to spend billions of dollars to develop the local chip sector.
Hua Hong is the second largest of China's chip foundries, which make actual chips for the vast majority of chip companies that are simply product designers. The company has been running near full capacity for much of the last year due to a global chip shortage, though the famously cyclical sector is already showing signs of slowing as supply catches up with demand.
AND FROM THE PAGES OF BAMBOO WORKS
China Inc in Fundraising Frenzy

Last week we shined our spotlight on a recent fundraising frenzy by U.S.- and Hong Kong-listed Chinese companies, which have collectively raised more than $2 billion in the month of January alone. The amount would have probably been even higher, if not for the Lunar New Year holiday that lasted for most of last week.

The fundraising seizes on a nearly three-month rally for U.S.- and Hong Kong-listed Chinese stocks, ending a bleak year and a half when the group was hammered by regulatory pressures from both sides of the Pacific. We expect the fundraising will continue in the months ahead, with listed companies joined by a new wave of Chinese IPOs.
Autonomous Driving Tech Firm in Pole Position for IPO Resumption

In a related story, we also reported that Hesai Group could become the biggest U.S. IPO by a Chinese company in more than a year. The world's biggest maker of light detection and ranging (LiDAR) technology filed for the listing just before the Lunar New Year holiday, naming investment banking majors Goldman Sachs, Credit Suisse and Morgan Stanley as underwriters.

Hesai didn't provide any fundraising target in its prospectus. But based on an expected market cap of $1 billion to $1.5 billion, together with the sponsorship by so many major investment banks, we see the deal raising anywhere from $100 million to $300 million.