Meitu Looks for Makeover in Software as a Service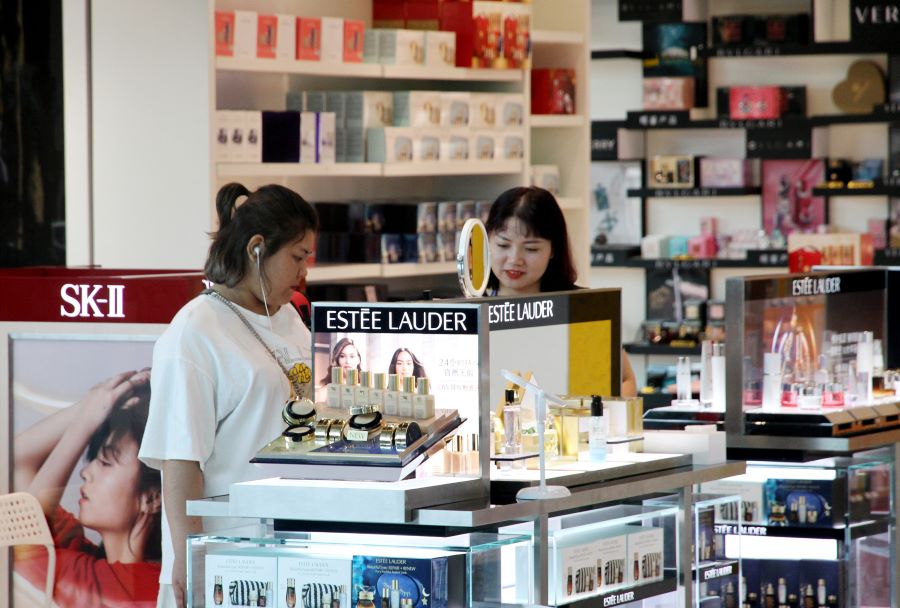 Popular beauty app boosts stake in SaaS specialist Meidd Technology, which supplies more than 10,000 cosmetic stores across China
Key Takeaways:
Meitu's latest makeover is targeting a software as service (SaaS) model that helps retailers and brands attract buyers on its app
The SaaS model seeks to convert the company's vast user base into paying customers in its drive to deliver profitability
By Eric Auchard
Chinese beauty app Meitu Inc. (1357.HK) – whose business has turned appearances into a data science – is delving deeper into the economics behind the Chinese beauty industry, as it looks to deliver elusive profits four years after going public.
Its latest move in that direction has seen it solidify a tie-up in the realm of software that can transform casual users into customers who will pay for the beauty-related ecommerce products and services it's building into its app. Such a strategy fits naturally for a company whose long-stated ideal is "to let everyone become beautiful easily."
For a decade, Meitu has been known to consumers for its core image-editing apps that combine the simplicity of Instagram-style filters with less complicated retouching techniques found in Adobe Photoshop. It also operates other apps targeting the advertising industry and AI software developers.
Along its journey Meitu has evolved from app operator to phone brand and advertising services provider, as it looks for ways to monetize its popular but revenue-challenged business.
The company's revenue took a huge hit after it exited its once mainstay business of selling "selfie" high-resolution camera phones in 2018 to focus on a more lucrative business of offering advertising services. That switch saw its revenue tumble from a peak of 4.53 billion yuan ($692 million) in 2017 to just 977 million yuan in 2019 before staging an advertising-driven 22% recovery to 1.19 billion yuan last year.
But 2020 also brought new challenges as the company's user growth stalled.
At the end of last year, its monthly active user base totalled 261 million, down 7.6% from a year earlier, after India shut off its popular apps in a broader crackdown on the local use of Chinese technology. Excluding India, its monthly user base stagnated over that period, it said. Rather than chase big user numbers, Meitu has embraced a new religion of "quality over quantity," as it seeks to convert its users into paying subscribers.
As part of that campaign, the company is moving upstream into the business of peddling cosmetic and skin-care brands with a new strategy of providing software as a service (SaaS) to those brands to help them reach its beauty-conscious users.
Meitu's latest SaaS move is the acquisition of a minority but controlling 42.68% stake in Meidd Technology, which supplies enterprise resource planning (ERP) software to more than 10,000 cosmetic stores across China, many of them outside the biggest Tier 1 cities, the company announced late last week.
Meidd is also moving into product procurement management for the beauty and wellness industries, aiming to hook up consumers and retailers.
In addition to expanding its ecommerce potential, the SaaS strategy should allow Meitu to better manage its marketing and customer acquisition efforts for third-party retailers and advertisers that are some of its most important customers.
Gold in Services?
Meitu's recent SaaS shift has seen it roll out products like MeituEve, its skincare analysis service that enables international brands including Dior and Shiseido to offer things like virtual makeup, hair dye and contact lens trials. For Dior, Meitu's app can analyze customer's skin condition and recommend related skincare products.
The SaaS move is also driving Meitu into tie-ups with China's burgeoning plastic surgery industry. This year, the company began selling customer acquisition and sales conversion tools to plastic surgeons to meet rising demand for local favorites like double eyelid folds, sharper chins and skin lightening treatments.
Meitu is carving out a place in a Chinese SaaS market that remains highly fragmented. The top 10 players collectively hold a little over one-third of the market, including listed names like Kingdee (0268.HK), Kingsoft (3888.HK) and Weimob (2013.HK), as well as Youzan (8083.HK) and Duiba (1753.HK).
Youzan has the most established foothold among SaaS operators in the beauty space. But Weimob, which specializes in helping merchants on Tencent's WeChat platform, is pushing its way into the high-end of the market in Tier 1 cities.
In the short-run, Meitu is overhauling its broader approach to make it faster and simpler for its users to create idealized selfie images, so it can then get them involved in other more money-making activities like viewing ads, shopping and using services like MeituEve. Those activities can shore up its revenue while it transitions to more stable and longer-term model that generates revenue through paid subscriptions.
But investors are getting impatient for that day to come. After a spectacular IPO in late 2016, its shares peaked just months later and have moved down ever since. It now trades at one-third of its listing price, reflecting a company still in search of elusive profits.
Meitu boasted it achieved its first annual profit of 60.9 million yuan last year on an adjusted basis, in a move to placate investors. But the achievement came on across-the-board cost-cutting, including a 19.3% drop in R&D spending, an 11.9% dip in selling and marketing expenses and a 17.9% haircut in administrative expenses.
As it tries to build up ecommerce through its latest SaaS drive, Meitu continues to make the big majority of its money from its influencer marketing division, which relies on tie-ups with internet celebrities to hawk its wares. That division accounted for 71.1% of Meitu's revenue last year, even as the company admitted margins for that particular business were "relatively thin."
Its older business in display advertising is itself in danger as advertisers flock to a wide array of other rivals. The company is seeking to make over that part of its business by expanding beyond its natural cosmetics and skincare advertising base into non-cosmetic clients in areas like apparel and food.
It's also experimenting with a new feature in its flagship app to help brands distribute product samples to targeted users.
And its latest standout growth market has become premium subscription services and in-app purchases, which grew 140.1% in 2020. That represented 17% of revenue for the year, which is nothing to sniff at given the business only launched in 2019.
To subscribe to Bamboo Works weekly newsletter, click here