FAST NEWS: Zhihu's loss narrows on strong new business growth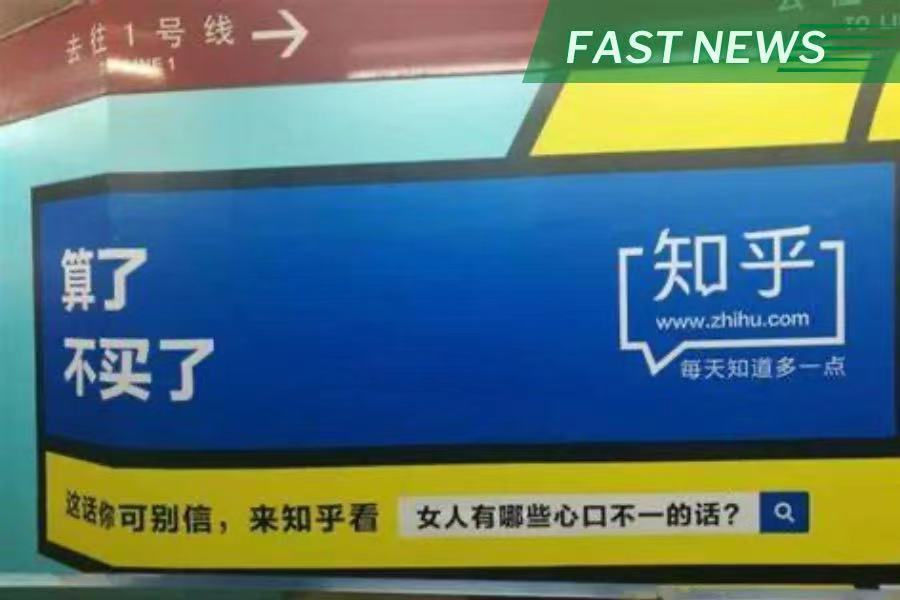 The latest: Online Q&A site Zhihu Inc. (ZH.US; 2390.HK) said on Wednesday that its first quarter revenue increased 33.8% year-on-year to 994 million yuan ($140 million), while its net loss narrowed by 70.9% to 179 million yuan.
Looking up: Chairman and CEO Zhou Yuan said the company's average monthly active users exceeded 110 million last month, and paid membership revenue in the first quarter rose 105.2% year-on-year to a record high of 455 million yuan.
Take Note: The company's cost of revenue for the period increased by 18.2% to 482 million yuan, due to an increase in content and operating costs to enhance its content attractiveness, as well as an increase in payment processing costs.
Digging Deeper: Often dubbed the "Quora of China," Zhihu was listed in New York and Hong Kong over the past two years. The company previously relied on advertising as its primary revenue source, but in recent years has made efforts to find other revenue streams, such as its paid membership business, which provides quality content and subscription services. In addition, its acquisition of vocational education businesses and its own diversified online courses led to a 442% jump in revenue from its new "vocational training" segment to 248 million yuan last year. In the first quarter of this year, that part of the business provided another 107 million yuan in revenue, up 171% year-over-year.
Market Reaction: Zhihu's stock jumped 3.9% in New York to close at $1.06 on Wednesday after the release of its earnings. The company's Hong Kong-listed shares were down 0.23% at HK$17.30 on Thursday by the mid-day break.
Translation by Jony Ho
To subscribe to Bamboo Works free weekly newsletter, click here