Zhihu seeks answer to profit challenge as its businesses grow apart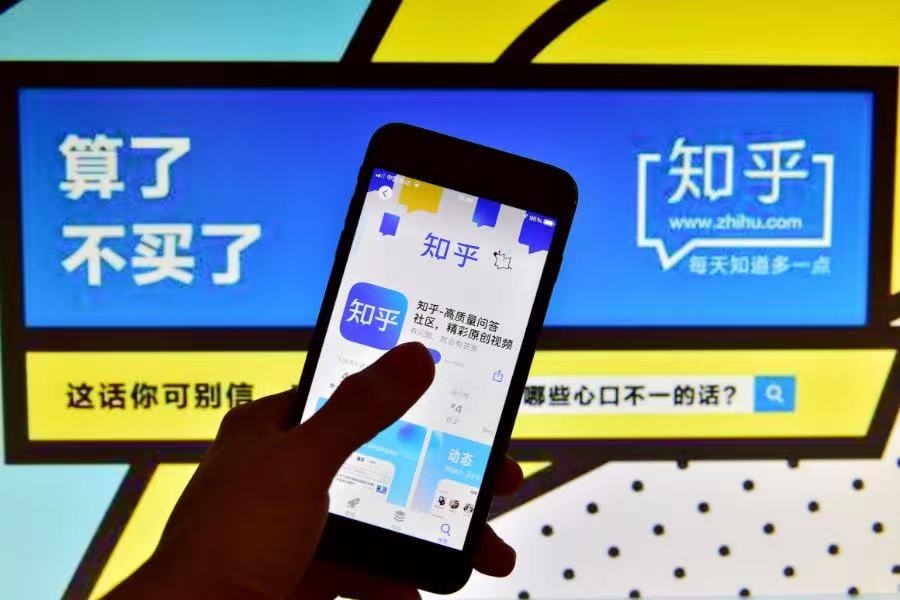 The online Q&A platform often called the 'Quora of China' saw its losses widen in 2022, as it posted a 12th consecutive quarter in the red at the end of last year
Key Takeaways:
Zhihu's revenue growth slowed sharply last year due to an advertising slowdown, but that was partly offset by gains for its membership business
The company's fast-growing vocational training business may be spun off as a separate entity, but its prospects could remain cloudy due to fierce competition
By Molly Wen
Zhihu Inc. (ZH.US; 2390.HK), an online Q&A platform often called the "Quora of China," is fond of saying that "every question has its answer." But the company's management may be stumped to answer the big question on investors' minds about when Zhihu will ever become profitable. The company has been mired in red ink for the last 12 quarters, piling up nearly 3.4 billion yuan ($495 million) in combined losses over that time.
After the release of its third-quarter financial report last December, founder and Chairman Zhou Yuan confidently said the company would strive to achieve profitability soon. But three months later, such ambitions have faded and Zhou simply said he "will continue to optimize the user experience across the community and strengthen the company's multiple growth engines," in discussing the company's fourth-quarter and full-year results.
Zhihu shares rose 4.2% in New York after it released its latest earnings report last Wednesday, and rose by a similar 4.73% the next day in Hong Kong. But shares in both markets quickly gave back most of the gains the next day, reflecting mixed investor feelings on the company's prospects.
The latest report showed that Zhihu's total revenue rose 21.8% to 3.61 billion yuan in all of 2022, slowing sharply from the huge 119% increase the previous year. Its annual net loss of 1.58 billion yuan last year was also 21.5% wider than the 1.3 billion yuan loss the previous year, indicating the company's march toward profitability had stalled.
As a largely text-based Q&A content community, Zhihu is relatively lowly valued compared to some of its splashier photo- and video-oriented peers that appeal to a younger generation. It has a price-to-sales (P/S) ratio of just under 1.4 times, trailing the 2.9 times for video-focused sites Bilibili Inc (BILI.US; 9626.HK) and 2.3 times for Kuaishou Technology (1024.HK).
A closer look at its most recent results shows Zhihu is continuing with its lower-frills approach, striving to narrow its losses at least partly by reducing costs.
Its fourth quarter revenue rose 9.3% year-on-year to 1.11 billion yuan, while its net loss narrowed 53.2% to 180 million yuan. While the revenue growth was the lowest of any quarter this year, the company's cost cuts allowed it to boost its gross margin by 9.3 percentage points year-on-year to 56.4%, driving the big improvement in Zhihu's loss. In particular, the company lowered its general and administrative expenses by 30.4%, mainly due to lower equity incentive expenses.
Soaring paid membership
Advertising revenue, which used to be Zhihu's main income source, only brought in 926 million yuan last year, down 20% year-on-year, as China's sputtering economy led companies to rein in their spending. That caused the revenue source to fall from first to the third place in terms of Zhihu's overall business.
The company's newer growth engine is paid membership services, which allow users to read premium content like novels and other stories online. Zhihu averaged 13 million paid monthly subscribers in last year's fourth quarter, up 112.5% year-on-year. The category generated 1.23 billion yuan in revenue last year, up 84.1% from 2021 and accounting for about a third of overall revenue.
Zhihu recently launched Yan Selection Stories, a reading app for selected literary works. On the call to discuss the latest results, Zhou said that Yan Selection takes advantage of a recent consumption trend toward high-quality content.
Advertising and paid membership services aside, Zhihu has been building up its content-commerce solutions business, whose revenue grew 5.8% last year to about 1.03 billion yuan. But its most promising new business is vocational training services, whose annual revenue soared 442% to 248 million yuan with the launch of more online courses and contributions from recent acquisitions.
With chatbots now all the rage, leading companies to increasingly mention industry leading ChatGPT in their materials, it should come as no surprising that Zhihu also touched on how it plans to use AI generated content (AIGC) technology to create its own literary works. "We have recently fully evaluated self-researching AIGC technology and are seeking external cooperation to empower the product and creators," said CTO Li Dahai.
Li added that Zhihu's huge online community offers a vast pool of data for AI to learn from, and its store of accumulated vertical professional content will help the company gain a unique edge in the AIGC technology revolution.
Vocational training spinoff?
The rapid growth for Zhihu's vocational training helped boost its share of the company's total revenue to 7% last year from 2% in 2021. Zhou said the company's broader strategic focus began with its earliest first wave in the online Q&A community, and is now moving into a second wave focused on vocational training.
In an open letter published last November, he emphasized that Zhihu started to explore vocational training at the end of 2019, and through experimentation over the past three years has set up a basic framework using jointly-operated, self-operated and acquired businesses. Some media reports have even recently said the unit could be spun off and allowed to developed independently to highlight its importance.
Zhuhu started in the business by simply selling courses provided by third parties on its platform. But it wanted to be more than just an agency. It invested in Pinzhi Education, an online trainer for financial accounting, in August 2021, and took a stake in Papa English, an online tutor for study abroad, in October that year. It acquired Pocket Gardener, a vocational training company focused on teacher qualification tests, in October last year.
Zhihu launched its first independent Zhixuetang vocational training brand two months later, and followed last month with Yiqikaogong AI Class, another vocational training app.
But China's crackdown on private educators in 2021 has prompted many K-12 educators to shift their focus to unaffected areas like vocational training, heating up competition in the space. Against such a backdrop, it's quite possible vocational training could end up becoming just another money pit for Zhihu, rather than the elixir it needs to turn its losses into profits.
To subscribe to Bamboo Works weekly free newsletter, click here