The plot thickens: Easou eyes ChatGPT tech to write e-books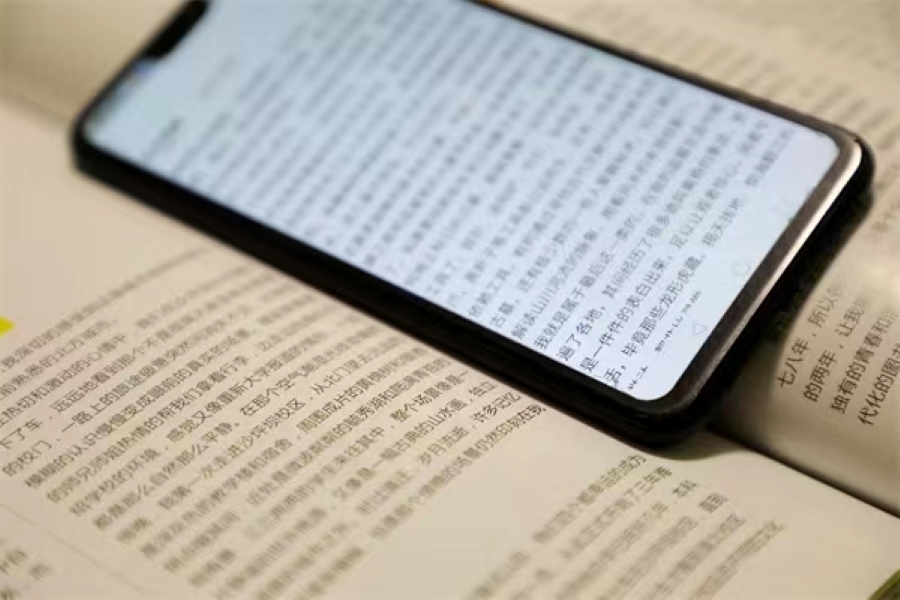 The Chinese e-reading platform wants to develop the literary potential of AI, citing ChatGPT for the first time in a Hong Kong IPO filing
Key Takeaways:
Easou Technology has applied to list on the Hong Kong Stock Exchange with plans to produce AI-generated works of fiction
The company faces fierce competition from bigger rivals with deeper pockets such as Alibaba, ByteDance and Tencent-backed China Literature, forcing it to boost ad spending to protect market share
By Fai Pui
It's a storyline worthy of science fiction: literature lovers dipping into a vast digital library of books written not by a human hand but a supercharged chatbot.
But some companies are now dreaming big, emboldened by the excitement surrounding ChatGPT, the tool powered by artificial intelligence that, with some prompting, can produce texts from poetry to screenplays. Among the companies hoping to cash in on the craze is a popular Chinese e-reading platform, Easou Technology Holdings Ltd., which has ambitions to turn AI into a prolific author of creative fiction.
The Chinese tech company filed this month to list on the Hong Kong Stock Exchange, hoping to entice investors with a mention of ChatGPT in its prospectus as it strives to become a trailblazing stock in the business of AI-generated content (AIGC).
It was the first time ChatGPT has appeared in a Hong Kong IPO application, as the technology moves into the business mainstream.
ChatGPT, developed by Microsoft-backed (MSFT.US) OpenAI, is not available in China, although Baidu (BIDU.US; 9888.HK) has unveiled a Chinese counterpart, Ernie Bot.
But Easou still used the buzzword to underline the potential of AIGC to transform the publishing business. The prospectus said the company would draw on its years of research in AI technologies to generate literary works.
It's a bold plotline. But Chinese fiction lovers are already familiar with the Easou brand.
Many of them will have spent hours poring over online novels on the company's e-reading application, which suggests works based on user profiles and reading habits. The core business of providing online reading recommendations generated revenue of 177 million yuan ($25.7 million) in the first nine months of last year, accounting for about 53% of overall turnover.
Poor returns from games sideline
In 2005, founder Wang Xi launched Easou in Shenzhen as a mobile search business, but the flagship reading app was introduced in 2013 after he saw the potential of China's e-book market. In 2017, a light version of the app was launched, offering a large volume of e-books and attracting many avid fiction readers. As of September last year, the reading platform had 44 million registered users.
With huge traffic on its reading app, the company has been trying to branch out from generating reading recommendations and providing digital marketing. But a foray into game publishing services in recent years has not been a big money spinner.
In the first nine months of last year, the company's overall revenue was 333 million yuan, up 5.7% year on year. By business segment, revenue from online literature services showed the strongest growth, rising by 9.2%, while digital marketing services increased about 5%. Online game publishing services and other digital content recommendation services remained flat at just 3.7 million yuan, a mere 1.1% of overall revenue in the period.
On the plus side, the reading app is still attracting a growing number of monthly active users. That readership rose steadily from 21.1 million in 2020 to 25.5 million at the end of last September. The average revenue per monthly paid user also rose from 35.7 yuan to 56.9 yuan per month during the period.
However, Easou has always been plagued by volatile income and low net profit margins. The company made a profit of 31.31 million yuan in 2020, with a net profit margin of only 7.6%. The margin rose to 11.5% the following year but fell back again to 9% in the first nine months of last year, far below the 17.7% of its peer China Literature (0772.HK).
China's digital reading market has become a battlefield, crowded with rich tech companies such as Baidu, Alibaba (BABA.US; 9988.HK), ByteDance and Tencent-backed (0700.HK) China Literature fighting over turf. Therefore, small and medium-sized players such as Easou wanting to defend their market share can only splash out on advertising to attract new customers and retain existing users.
Advertising spending spirals upward
Looking at its results over the last two years, the company's selling and distribution expenses accounted for more than a fifth of total revenue. Moreover, the first nine months of last year saw those costs jump more than 31% from a year earlier to 98.82 million yuan, equivalent to almost 30% of overall revenue, mainly due to online advertising and promotion.
Easou also has an IPO backstory full of plot twists. In 2014, the company withdrew an application to join the New York Stock Exchange and turned instead to Beijing's thinly traded National Equities Exchange and Quotations (NEEQ) market in 2017, but it delisted two years later due to low turnover. In 2019, the company set its sights on Shanghai's Nasdaq-style STAR Market but faltered again. Now its fund-raising efforts are aimed at the Hong Kong Stock Exchange.
Company cash flow could do with a boost. Easou recorded a net outflow of 13.99 million yuan in operating cash in the first nine months of last year, compared with an inflow of 50.95 million yuan in 2021. What's worse, its cash and cash equivalents dropped by 126 million yuan, leaving only 88.53 million yuan on the balance sheet at the end of last September. Continued outflows on this scale could compromise the company's business prospects.
To sustain liquidity, Easou has stepped up its borrowings, doubling its current liabilities from 48.55 million yuan in 2021 to 117 million yuan at the end of last September, including interest-bearing bank loans, contractual liabilities and other payables.
In its prospectus, Easou said the IPO fundraising would be mainly used to improve its R&D capabilities, secure long-term technological advantages, enhance its strength as a third-party digital reading platform and expand its digital marketing services. In short, it will bet heavily on AI as an authoring tool, looking to make a fortune out of machine-generated literature.
With a profit of 30 million yuan in the first nine months of last year, Easou's net profit is projected to be 40 million yuan for the full year. Using the price-to-earnings (P/E) ratio of 51 times for China Literature as a reference point, Easou's IPO valuation should be about 2.04 billion yuan.
However, the storyline from here could hold plenty of challenge and conflict – the stuff of drama. Easou is up against big names in a highly competitive market. It is turning to investors for funds against the backdrop of a weak Hong Kong market. If the company needs any inspiration, it could ask a chatbot for ideas about how to generate a storybook happy ending.
To subscribe to Bamboo Works weekly free newsletter, click here