Biotech Aspirant Hutchmed Sails Full Steam Toward Hong Kong Homecoming IPO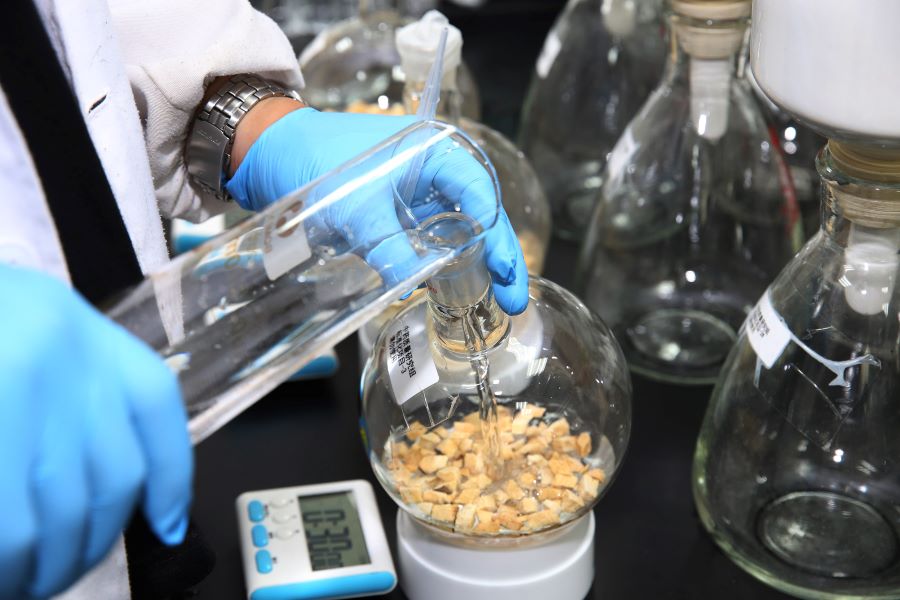 Company backed by billionaire Li Ka-shing secures cornerstone investors for more than half of its $600 million secondary listing in its home market
Key points: 
• Hutchmed announces new approvals in China for two of its self-developed drugs in run-up to new $600 million listing in its home market
• All seven analysts polled by Bloomberg recommend 'buy' for the stock, as company tries to transforms from seller of third-party drugs to developer of its own products
By Alice Leung
Hong Kong Billionaire Li Ka-shing usually gets what he wants on the first attempt. But in the case of his cancer drug specialist Hutchmed (China) Ltd. (Nasdaq: HCM; HCM.L), the second time appears to be the charm as he brings his company home for a secondary IPO to raise up to $600 million.
In its second attempt to list in Hong Kong, the U.S. and London-traded biotech firm has secured cornerstone investments representing more than half of the offer, as it presents a promising pipeline of self-developed drugs that it hopes to commercialize on its own.
One of those drugs was in focus just a day before the sale of its IPO shares to retail investors was set to close on Wednesday. That development saw Hutchmed announce that its savolitinib, developed with Britain's AstraZeneca, had received conditional approval in China for treatment of non-small cell lung cancer. That made the drug the company's third self-developed oncology drug to be commercialized.
The news failed to boost the Hutchmed's American depositary shares (ADSs), which eased 1.33% to $25.89 in Tuesday trade. The ADSs have fallen 19% this year.
At its current level, the stock is almost exactly where it was at the start of 2020. That may reflect a "wait-and-see" attitude from investors, as the company tries to transform from the lower margin business of selling other companies' drugs to the more lucrative one of developing of its own products.
Known until recently as Hutchison China MediTech, Hutchmed will price its 104 million IPO shares on Wednesday, and may need to set the price below the maximum of HK$45 each. Each share represents one-fifth of an ADSs. Trading for the stock is scheduled to begin on June 30 on the Hong Kong Stock Exchange.
The company has already secured five cornerstone investors for the listing: Carlyle Group, the Canada Pension Plan Investment Board, General Atlantic, HBM Healthcare Investments and CICC. The five have collectively agreed to buy $325 million worth of Hutchmed's Hong Kong shares, or 54% of those on offer, the listing document said.
Hutchmed's savolitinib approval came just four days after it announced that China had approved its second oncology drug Sulanda (surufatinib), which promotes an immune response to tumor cells, for use in treating pancreatic neuroendocrine tumors (NETs). The drug has been approved for use in the country since January to treat non-pancreatic NETs.
Controlled by CK Hutchison Holdings Ltd. (0001.HK), Hutchmed has also completed its Sulanda rolling submission with the U.S. Food & Drug Administration (FDA) for both tumor treatments. A U.S. approval would be the first of its kind for the company, and could come by year-end. The company is expected to make a similar EU filing for the drug in mid-2021.
If approved, surufatinib will become the second-ever novel oncology drug discovered by a Chinese biotech company to be launched in the U.S., according to Frost & Sullivan.
Founded in 2000, Hong Kong-headquartered Hutchmed said it has another seven oncology drug candidates in earlier stages of development in China. Commercializing that rich early-stage pipeline will require a significant amount of spending in the coming years.
Abandoned Listing
Hutchmed originally aimed to listing in Hong Kong in 2019, the same year that e-commerce giant Alibaba pioneered the dual-listing route for Chinese companies already listed in New York. Such companies like such dual listings because they make their shares more easily available to investors in their home market, and also allow for near round-the-clock trading.
But Hutchmed ultimately abandoned that listing due to choppy market conditions as the city suffered social unrest at the time. It had only one drug, Elunate (fruquintinib), developed in collaboration with Eli Lilly, in the market at that time, while most of its revenue came from selling prescription drugs developed by other companies.
As it tries to transform away from its older model of selling other companies' drugs into the more lucrative business of developing and commercializing its own products, its costs have naturally gone up. Its R&D expenses rose 26% to $174.8 million in 2020 from the previous year, causing the company's net loss to widen by 38% from 2019's level to $175.5 million.
Hutchmed expects to spend $300 million on R&D this year, up 72% from 2020, and is looking to further expand its capital market access to other stock exchange to give it more access to other funding sources.
Following its listing on London's AIM market in 2006 and the Nasdaq in 2016, the new Hong Kong listing will provide Hutchmed with one important new funding source. Following that listing, its shares will be available to investors in North America, Europe and Asia on a nearly round-the-clock basis.
After the IPO, CK Hutchison's interest in the company will be diluted to 38.48% from 44.66% if the over-allotment option is fully exercised.
As its R&D costs rise, Hutchmed has tapped the U.S. capital market in the past year by issuing $300 million worth of new shares to Baring Private Equity Asia, the Canada Pension Plan and General Atlantic, which purchased $100 million each. Canada Pension also received a warrant last June giving it the right to buy another $100 million worth of shares at an exercise price of $30 per ADS.
"To support our growth plans, we continue to actively evaluate non-core assets divestment opportunities as well as monitor market conditions for seeking further listings on other stock exchanges," its listing document said.
A listing on Shanghai's 2-year-old Nasdaq-style STAR Market could be the next move, making the company's stock available to mainland Chinese investors. But Hutchmed said it has not made any decision on such a move yet.
The targeted therapies and immunotherapies that are Hutchmed's specialty have been growing fast for cancer treatments worldwide, with a combined market size of $125.8 billion last year. The market is expected to grow to $433.3 billion by 2030.
But competition in China's cancer drug market has heated up in recent years, with more than 50 such drugs at the clinical stage of development, based on information from DIA Global Forum. Part of that owes to new rules implemented by China's drug regulator over the last two years aimed at granting speedier approval for new innovative drugs.
Hutchmed competes in the business with international players like Johnson & Johnson's Janssen Biotech and Novartis, as well as Chinese startups like BeiGene Ltd., Zai Lab and Shanghai Junshi Biosciences.
Analysts expect Hutchmed to stay in the red for the next two to three years, with revenue from its oncology drugs forecast to reach $110 million to $130 million, quadruple the $30.2 million in 2021 as its self-developed drugs become commercialized. All seven analysts polled by Bloomberg recommend a "buy" for the stock with an average target price of $41.33 per ADS.
To subscribe to Bamboo Works weekly newsletter, click here