Drug Startups Eye Quicker Profits Under China's New Fast-Track Approvals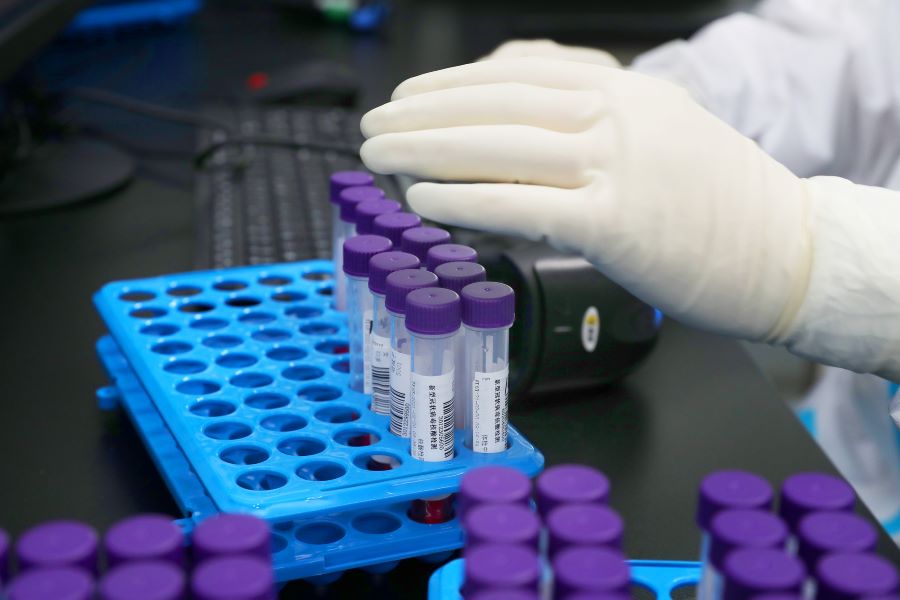 Key changes designed to bring cutting-edge drugs more quickly to market have yet to ignite significant rally for money-losing startups
Key takeaways:
New fast-track approval system could bring cutting-edge drugs to market more quickly
Changes could benefit startups with quicker approvals, and by letting them work with big foreign manufacturing partners
By Richard Barbarossa
A recent regulatory overhaul designed to speed up development and approval of new drugs in China has been welcomed by global pharma giants and local startups alike, aimed at bringing their latest cutting-edge treatments more quickly to Chinese patients.
But the biggest revisions in almost two decades to China's Drug Administration Law (DAL) and Drug Registration Regulation (DRR) have produced mixed results so far for new innovative chemical drugs and biological products. In the brief period since the new DAL took effect in December 2019 and the new DRR followed in July 2020, approval of such leading-edge products actually fell to 46 last year from 53 in 2019, according to the February issue of the Drug Information Association's Global Forum.
The changes also have yet to ignite a significant rally for shares of the many younger companies that stand to benefit, suggesting room for sizable upside in stock prices if they can take advantage of new rules in the years ahead. The changes could help such startups by shaving years off the time they often need to achieve profitability.
Despite the slower-than-expected start, local and international pharma companies are lining up to take advantage of the opportunity in a market where annual sales of innovative drugs are expected to reach more than $160 billion by 2023, or around 30% of the global market, according to some estimates.
One of the first to seize on the reforms was Legend Biotech Corp. (Nasdaq: LEGN), which develops novel cell therapies for cancer treatment. It received "breakthrough therapy" status for its lead drug candidate, ciltacabtagene autoleucel, which treats relapsed or refractory multiple myeloma, last August, a month after the new regulations took effect.
The "breakthrough therapy" status attained by Legend, a U.S. unit of Hong Kong-listed Genscript Biotech Corp. (1548.HK), was one of two new fast-track channels for drug approvals. It aims to expedite review of therapies for serious diseases with no existing treatments, and where preliminary evidence indicates advantages over available treatment options, according to a company statement.
The designation qualifies a drug candidate for rapid review by the National Medical Products Administration's (NMPA) Center for Drug Evaluation (CDE), which then provides applicants with timely advice to accelerate the approval and launch process.
The other new channel provides a "special review" process for drugs dealing with a public health crisis. That complements two existing similar channels – "conditional approval" and "priority review" – implemented in the past few years for certain products such as orphan and innovative oncology drugs, according to legal services firm Sidley Austin LLP.
The new channels will dramatically shorten turnaround times for drugs submitted for priority review and approval to within 130 days. Overseas drugs that meet urgent clinical needs and target rare diseases could move through the process even quicker, to as little as 70 days, according to the Australian Trade and Investment Commission.
Such designations could significantly boost the prospects for young startups like Legend Biotech, which raised $423.8 million via its IPO in June 2020, by helping them launch products and thus become profitable more quickly.
Becoming Profitable
As if to demonstrate the potential for quicker profits, a Monday report by stock information site Simply Wall Street said Legend Biotech is close to breaking even, according to its consensus of four analysts. They expect the company to incur a loss next year, before generating its first profit of $183 million in 2023.
The company's shares are up 15% since the "breakthrough" status announcement last August, lagging a 27% gain by the broader market. But Zacks Equity Research last Friday noted the stock had moved higher by 32.3% in the past four weeks, suggesting that it could be poised for a breakout.
Following Legend Biotech's receipt of "breakthrough" status, a drug developed by U.S. giant Amgen (Nasdaq: AMGN) received the same designation for a drug to treat metastatic non-small cell lung cancer, which is the most common form of lung cancer. Innovent Biologics, Inc. (1801.HKG) received a similar designation in March for the treatment of non-Hodgkin lymphomas and autoimmune hemolytic anemia.
Shares of Innovent, which like Legend Biologics is still losing money, are up about 14% since its March 30 announcement of receiving "breakthrough" status. That was well ahead of a less than 1% gain for the broader market over that time.
The "breakthrough therapy" designation has particularly benefitted foreign companies, which have received 58% of all such designations awarded between 2020 and April 20, 2021, according to a report last month in Pharmaceutical-technology.com. The other 42% of recipients were Chinese companies.
Global beneficiaries have included AstraZeneca (AZN.L) and Sanofi (SAN.PA) for their jointly-developed drug, nirsevimab – a long-acting antibody that may provide immunity to infants against respiratory syncytial virus (RSV), which causes seasonal epidemics including bronchiolitis and pneumonia.
A second key element in the amended regulations was the national expansion of the Marketing Authorization Holder (MAH) system from July 1, 2020, expanding a pilot program dating back to 2015. That allowed production of new drugs to be outsourced to contract manufacturers, including foreign companies. Before that, only actual manufacturers could seek approval for new drugs.
"Smaller firms with fewer resources can turn their attention away from the necessity to build production capacity, and instead focus on their areas of expertise," said a July 2020 report by Neuland Laboratories Ltd., which provides services for the pharmaceutical industry.
Boehringer Ingelheim Biopharmaceuticals China became the first multinational contract manufacturer approved under the revised MAH system in December 2019, the same month the revised DAL went into effect. It was approved to provide its manufacturing services to make BeiGene Ltd.'s (6160.HK) monoclonal antibody tislelizumab.
BeiGene may be one of the clearest beneficiaries of the changes in terms of stock price. Its Hong Kong-listed shares have more than doubled since it was approved under the revised MAH system, compared with a roughly 10% gain for the broader market over that time.
"The new MAH system will have a huge impact on the entire industry," said a report in the April 2020 edition of Global Forum. "Startups, with more limited resources, can first focus on their specialized, differentiating expertise in the very early stages instead of worrying about production capacity."
To subscribe to Bamboo Works weekly newsletter, click here