Newly Confident Hutchmed Weans Itself from Partners, Prepares to Stand on Its Own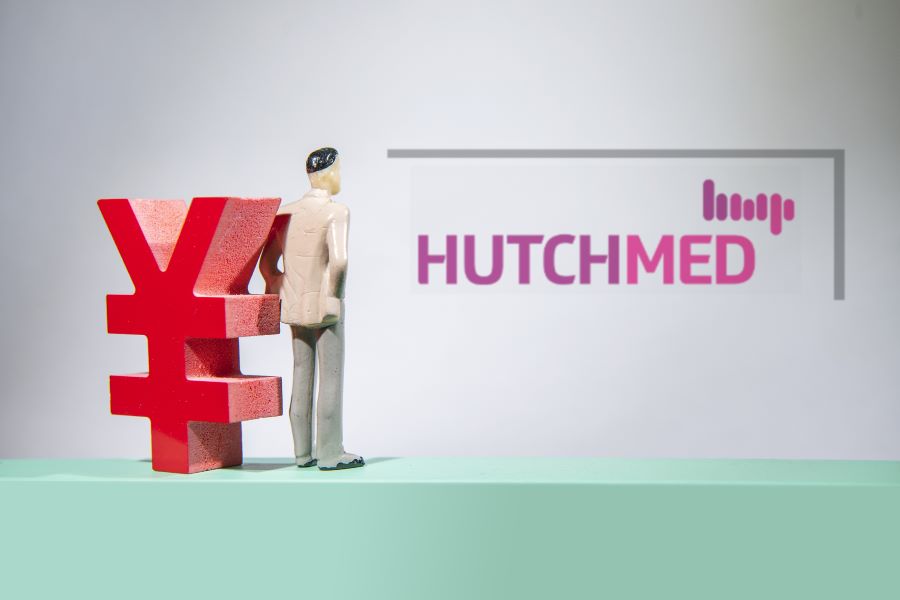 Oncological drug specialist backed by billionaire Li Ka-shing sells OTC business and raises $200 million, half from Baring Private Equity Asia
Key Takeaways
Hutchmed predicts revenue from its core oncology and immunology business will more than triple on new approvals and more direct control over its sales and marketing
Stiff competition in cancer drugs and divestiture of its profitable but non-core OTC business could result in continued net losses
By Richard Barbarossa
Hutchison China MediTech Ltd. (Nasdaq: HCM; HCM.L), a leading Chinese maker of cancer drugs backed by Hong Kong billionaire La Ka-shing, has gotten off to a busy start in 2021, predicting accelerated approvals for more of its medicines after regulatory changes in its home China market.
Those developments have boosted its confidence, prompting it to take more direct control of the marketing and sales of its key drug rather than using bigger, more established drug makers to handle such operations. It is also expanding its production facilities and divesting non-core operations. And perhaps most importantly, the newly confident company has announced stunning financial guidance for the year.
Global investors seem to like the story, including giant Baring Private Equity Asia, which last week announced it would give Hutchmed a fresh $100 million in funding to help the company build up its own production and manufacturing capabilities.
Listed on London's AІM market in 2006 and the Nasdaq in 2016, Hutchmed, which was renamed from Chi-Med in March, was founded in 2000. It develops and markets drugs to treat cancer and immunological diseases and conditions caused by caused by a malfunctioning immune system.
Immunotherapy cancer treatments now account for nearly half of all oncology drugs, with the global market predicted to grow by 10.6% annually between 2021 and 2028 to around $200 billion by 2028 from $68 billion last year, according to Vision Research Reports.
After 20 years in the business, Hutchmed appears poised to leverage its position in the booming sector. In mid-January it launched its second product in China, surufatinib, which inhibits tumor growth and promotes an immune response to tumor cells. The company is looking for approval for the same drug in the U.S. later this year or early 2022, which would become its first product in North America.
Hutchmed and other drug makers in China have benefited greatly in the past 12 months after the country's National Medical Products Administration (NMPA) streamlined regulations governing drug research, approval and manufacturing in March last year, according to a report in June by PPD, a global contract research organization.
The move was the first of its kind in more than a decade, and was part of government efforts to reform the pharmaceutical industry to spur innovation, speed products to market and offer the benefits of new medicines to patients, said the report.
That gave companies like Hutchmed far more freedom to market their own products and further opened China's door to foreign pharmaceutical companies and investors.
Despite the positive regulatory developments, or perhaps because of them, China's cancer drug market has become relatively crowded, with more than 50 such drugs at the clinical stage of development, according to drug information provider DIA Global Forum. Hutchmed competes in the business with global giants like Johnson & Johnson's Janssen Biotech, Novartis (NOVN.SW), and Legend Biotech (Nasdaq: LEGN), as well as homegrown startups like BeiGene (6160.HK) and Shanghai Junshi Biosciences (688180.SS)
While it competes with BeiGene and Junshi, Hutchmed is currently working with both companies to see if they can use their drugs in combination to treat various types of cancer.
Bullish Sentiment
Shares in Hutchmed, which is 45% owned by Hutchison Healthcare, climbed to their highest level in over a year in February, hitting $38.51 before retreating to their current $29.37.
The company is banking on getting its third drug approved very soon in China. Savolitinib, which is used to treat lung and gastric cancer and renal cell carcinomas, could be approved as early as the second quarter of this year, according to the company's annual report released in March. That could bring it an added windfall bonus of $25 million as part of a payment from marketing partner AstraZeneca plc (AZN.L).
Indeed, development and marketing partnerships with AstraZeneca as well as U.S. giant Eli Lilly and Co. (NYSE: LLY) account for the bulk of Hutchmed's revenues, as such larger companies with more resources provide royalties and other fees for the rights to make and sell Hutchmed's drugs.
In the second half of 2020, Hutchmed's revenue grew 18% year-on-year to $121.2 million. The company is still losing money, with its net loss for the second half of 2020 expanding to $76 million from $60.6 million for the year-ago period.
However, reflecting growing confidence in its own capabilities, Hutchmed last October took over control of all sales, promotion and marketing activities for its main product fruquintinib, which is used to treat metastatic colorectal cancer, from partner Eli Lilly, with whom it had collaborated since 2013.
Lilly will still sell the product alongside Hutchmed, but it will pay an estimated 70% to 80% of fruquintinib sales in the form of royalties, manufacturing costs and service payments to the company. Hutchmed launched the medicine in September 2018 and retains all rights to the drug outside China.
Hutchmed is confident it has the resources to market the drug itself, forecasting revenue from its oncology and immunology business will post a threefold or better increase this year to between $110 million and $130 million.
In sharpening its focus and control over its main oncology drug business, Hutchmed in March offloaded its non-core over-the-counter (OTC) drug joint venture Hutchison Whampoa Guangzhou Baiyunshan Chinese Medicine for $169 million, equal to an estimated 22 times the unit's adjusted net profit in 2020.
That move means Hutchmed has effectively exited the OTC drug market, a risky move since the company's profitable non-core businesses, including such non-prescription drugs, accounted for 87% of its revenue in 2020. However, Baiyunshan's net income contribution to Hutchmed was significantly lower than its two other joint ventures ventures, Hutchison Sinopharm and Shanghai Hutchison Pharmaceuticals, which both primarily handle the manufacturing, marketing and distribution of its own proprietary products and third-party drugs.
But investors seem convinced about Hutchmed's future, reflected by the new $100 million investment from Baring. That follows another $100 million private placement last July from the UK's General Atlantic, whose portfolio includes Suzhou-based Adagene (Nasdaq: ADAG), an immunoncology company that completed a $140 million IPO in February.
The cash will come in handy for Hutchmed after it broke ground in December on a $130 million Shanghai manufacturing facility that it says will lead to a fivefold increase in its drug manufacturing capacity.
To subscribe to Bamboo Works weekly newsletter, click here
---