After Some Soul Searching, Lonely Hearts App Soulgate Scraps New York IPO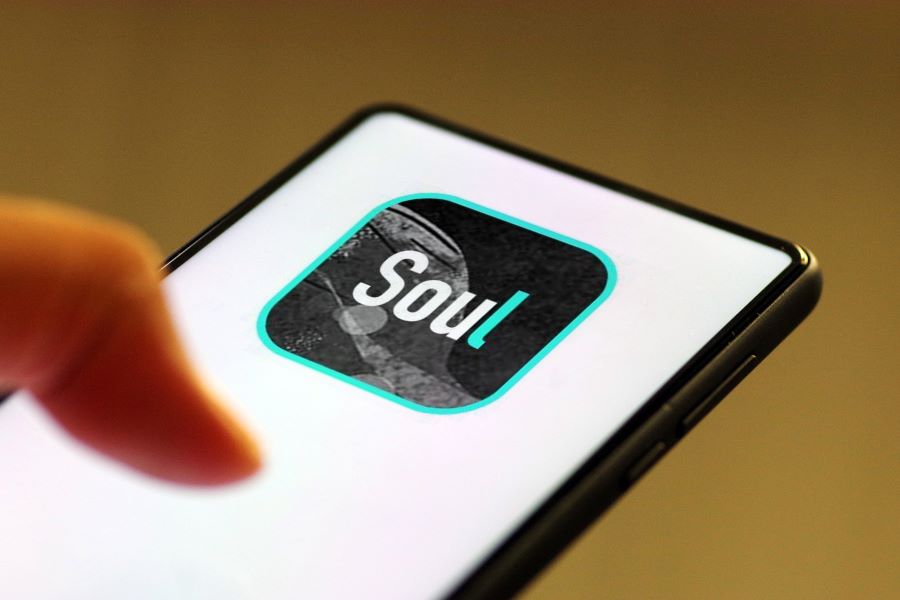 Tencent-backed company attributes decision to finding other funding options, as analysts recommend caution
Key points:
Soulgate says its last-minute abandonment of a New York IPO came after it received 'alternative financing options'
Analysts urge caution as company rapidly burns through cash on sales and marketing with no clear path to breakeven
By Georgina Prodhan
Perhaps it was destiny. Or perhaps there just weren't enough buyers.
Depending on your world view, those are two potential explanations for the 11th-hour scrapping of a New York IPO by Soulgate Inc., the company behind China's Soul app for teenage lonely hearts. After announcing a price range and preparing for a trading debut this week, Soulgate abruptly scrapped the listing plan after several analysts warned they saw no clear path to profitability amid ballooning marketing costs.
"Soulgate looks set for a shaky market debut," the Motley Fool investing website wrote last week. "Conservative investors will be better served to stay on the sidelines for the moment," Donovan Jones wrote on the Seeking Alpha stock traders site. "While the stock may initially show interest from short-term traders, the firm has some ways before it begins to show a credible path to operating breakeven."
A Soulgate spokesperson told Reuters the company had halted the IPO "due to alternative financing options made available to Soulgate." The company, which is 49.9% owned by Tencent, did not specify where such financing would come from.
Soulgate had been looking to raise around $257 million, including a private placement, valuing it at about $1.7 billion. It was on the way to doing that with commitments from several investors.
Shanghai-based video-game studio MiHoYo, creator of the hit title "Genshin Impact," had agreed to buy $89 million worth of shares in a private placement. Janus Henderson Investors had indicated interest in up to $50 million, and Boyu Capital Opportunities Master Fund had shown interest in up to another $30 million, according to a Soulgate SEC filing last week.
Soul stands out from China's many other social media networks in that its users, or "soulers," don't share their real names or pictures, using avatars to communicate instead. Such a concept is supposed to let teenagers – its main target audience – express themselves freely and safely without fear of being preyed upon or judged by their appearance. That differentiates it from bigger competitors such as dating app market leader Momo, often called the "Tinder of China."
Soul's monthly active user base roughly doubled to 33.2 million over the year through this March. But the $1.7 billion valuation the company was targeting looks ambitious when you consider that Momo's market cap is $3.1 billion, or less than twice what Soul was seeking, even though Momo has almost four times as many users as Soul.
The $1.7 billion figure would have valued Soulgate at a sky-high level of roughly 223 times its 2020 revenues – vastly higher than Momo's multiple of 1.3 or even U.S. peer Bumble's 18.3.
Soul's growth has also come at a high price. The money-losing company spent 471 million yuan ($73 million) on sales and marketing in this year's first quarter, nearly double its total revenue. That caused its net loss for the quarter to balloon to 383 million yuan from 52.8 million yuan a year earlier.
"This modus operandi is highly reflective of growth at all costs strategy. Overall, we think that the negatives in the Soulgate story warrant a pass," independent research network Smartkarma wrote in a note published last week.
Soulgate was planning to spend 40% of its IPO proceeds on marketing, and another 40% on technology. The company prides itself on its artificial-intelligence algorithm that matches up users with the aid of a personality test taken on joining.
'Early Stage of Monetization'
Soul freely admits in its now-binned IPO prospectus that it is "in the early stage of monetization," even as it's happy to highlight a near quadrupling of sales to 238 million yuan in this year's first quarter from a year earlier. Nearly all its revenue comes from in-app purchases, but it is beginning to experiment with advertising and also tokens that can be gifted online and exchanged for real-world goods.
While weak investor demand may have played a part in Soul's decision to pull the IPO, external factors could have also played a role. China has been cracking down on data privacy violations, passing its first data security law earlier this month. That came after it warned more than 100 companies last month, including Baidu, TikTok owner ByteDance and rival Kuaishou, that they were improperly collecting user data.
Soulgate escaped a warning this time, but it was forced by a Chinese regulator to improve its data-privacy measures in 2019.
Soulgate may have also been nervous about U.S. regulatory measures adopted earlier this year aimed at removing Chinese companies from U.S. exchanges if they do not comply with U.S. auditing standards. That kind of concern may be driving more tech names like Kuaishou, operator of one of China's top online video platforms, to list their shares in Hong Kong.
While Soulgate is no longer seeking to hang out its shingle in New York, many other Chinese tech firms haven't been deterred – and have met with strong receptions. Shares in online recruitment platform operator Kanzhun have more than doubled since listing two weeks ago. The company, known as Boss Zhipin in China is, like Soulgate, backed by Tencent.
Guizhou-based trucking logistics platform Full Truck Alliance gained 11% in its first trading day on Tuesday after pricing its shares at $19, the top of their range. And consumer ride-hailing service Didi Chuxing, China's equivalent of Uber, has also filed for a U.S. listing that is expected to value the company as highly as $100 billion.
While those listings have thrived, two online grocery firms – which, like Soulgate, prospered during the pandemic but are still losing money – scaled back ambitions for their upcoming New York IPOs this week. Missfresh Ltd. and Dingdong Macai are each planning to raise between $300 million and $350 million – some 40% less than their original targets, according to the South China Morning Post, citing people familiar with the listings.
Another listing by shared bike operator Hello Inc., which is backed by Alibaba's Ant Group financial affiliate, also recently put its plans for a New York IPO on hold, a source involved in the deal told Bamboo Works.
At the end of the day, Soulgate may have simply been rushing to go public too quickly. The Soul app does have unique characteristics whose appeal could make it stand out from the crowd over the longer term. User numbers, revenues and revenue sources are all going in the right direction. But with its backing by a major player like Tencent, Soul may have felt it wasn't worth the risks of going public now simply to raise a couple of hundred million dollars.
To subscribe to Bamboo Works weekly newsletter, click here