Yixin's growth fizzles, even as strong EV buying provides some lift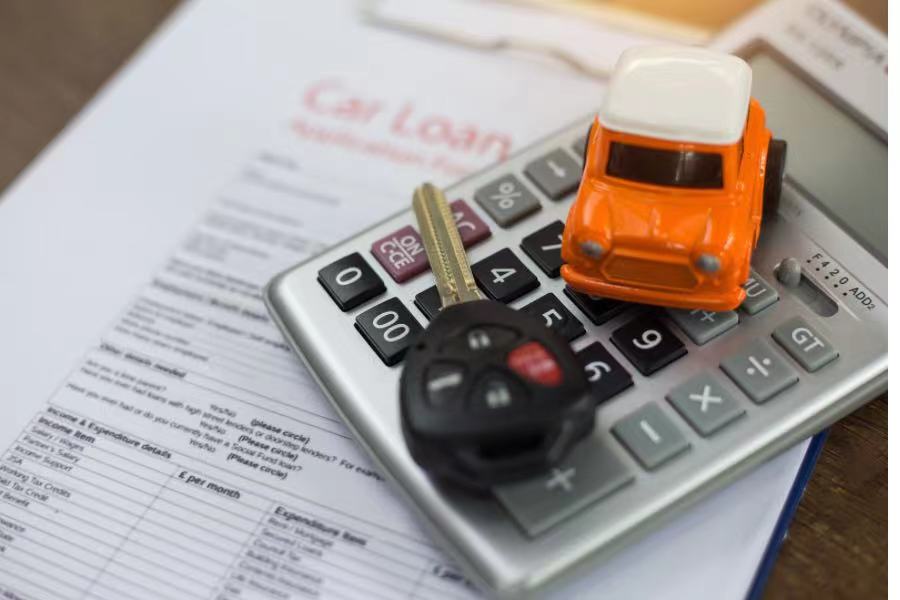 The online auto loan facilitator's total financing grew modestly in the first quarter despite slipping sales in China's overall passenger vehicle market
Key Takeaways:
Total auto financing facilitated by Yixin in the first quarter increased 8%, as China's passenger vehicle sales fell about 1% during the period
Despite a weak overall China car market, Yixin benefitted from relatively strong demand for electric vehicles driven by a government push for environmentally friendly cars
By Warren Yang
The time may seem ripe for auto loan facilitator Yixin Group Ltd. (2858.HK) to shift into a higher gear. The Chinese economy has finally broken free from the shackles of Covid-19 restrictions, meaning car sales in the country could soon bounce back after several weak years, lifting demand for the company's services.
But reality isn't playing along with such expectations, at least not in the three months after China lifted most of its Covid restrictions at the end of last year. That's largely because consumer sentiment remains weak as China tries to get its economy get back on track, dampening demand for big-ticket items like cars and property. Accordingly, it might be a while still before Yixin can ride a full post-pandemic boom.
In a brief business update filed last Thursday, the online car loan facilitator said the total value of financing it channeled to vehicle buyers grew 8% year-on-year to 14.9 billion yuan ($2.1 billion) in the first quarter. While that figure doesn't look too bad, it's less than half of the company's 18% increase for all of last year. The figure also underwhelms when one considers the January-March period was the first full quarter without Covid-19 constraints that haunted consumer-oriented businesses like Yixin over the past three years.
Yixin shares fell steadily in the days after the update, showing investors weren't impressed with the first-quarter figures.
China's economy does appear to be on a promising recovery path, expanding 4.5% year-on-year in the first quarter – a big improvement from the 2.9% growth in final three months of last year and handily ahead of market expectations.
But car sales that were once an important engine in China's growth story haven't shifted into a similar higher gear just yet. Total passenger vehicle sales, which include second-hand cars, actually slipped about 1% in the first quarter, which Yixin attributed to weak demand for new cars and the pandemic's lingering "hysteretic" impact. A price war among manufacturers sparked by Tesla at the start of this year has also dampened demand as potential buyers hold off on purchases in hopes of getting better deals later.
While demand for new cars may be tepid, financing for such vehicles was still the main driver of Yixin's business in the first quarter. China's policy push for electric vehicles (EVs) has continued to be a bright spot in an otherwise gloomy market for Yixin, which saw its financing for new cars in that category surge some 280% by value in the first quarter from a year earlier. That turbocharged lift helped the company clock more than 40% growth for its overall new vehicle financing during the three-month period.
Its used car financing moved in the other direction, falling by 18% in the quarter, mostly as Yixin turned away weaker borrowers who might default on future repayments. Such efforts to improve risk management are prudent, but also highlight challenges for Chinese lenders in general as they try to walk a fine line between growth and the potential for loans to go sour.
The rest of the year looks uncertain for Yixin, whose fate is directly tied to the auto market. Car sales may pick up as China's economy continues to recover. But that's far from certain, and many consumers may remain hesitant to splurge on expensive items like cars until they feel more comfortable with their own situations, including job security.
EV boom
As the broader uncertainties linger, Yixin should at least be able to bank on continued popularity of EVs. The Chinese government doled out subsidies to boost sales of environmentally friendly vehicles for more than a decade. One of the most popular programs, providing subsidies for EV buyers, was originally set to expire at the end of 2020, but was extended for two more years because of the pandemic.
Yixin's financing for EVs nearly tripled in value last year from 2021 as buyers rushed to take advantage of the subsidies and car quality also improved. That helped Yixin to boost its total financing by 18% and its revenue by nearly 50% last year, as its net profit soared more than 12-fold. Those results are all the more impressive, considering all the Covid-19 disruptions that companies suffered from during the period.
Beijing officially ended its EV subsidy program at the end of last year. But a purchase tax exemption will remain in place for those buying battery-powered cars until the end of this year. Also, a number of local governments are offering new financial incentives for EV buyers.
"Yixin, as an innovative auto financing enterprise in the industry value chain, will seize opportunities and enjoy a growing market space in this industry-changing era," the company said in its latest annual report for last year released in March.
All the government efforts to stimulate EV sales are part of broader measures to inject life into an auto industry that is a crucial part of the Chinese economy but has been hit by a prolonged slump after years of breakneck growth. Beijing's support for the sector has also benefitted other related companies like online car traders Autohome (ATHM.US; 2518.HK) and Cango (CANG.US).
Of those two, Cango, like Yixin, is a survivor of a multiyear government crackdown on online lenders that drove many platforms out of business in the years before the pandemic. While Yixin has switched to loan facilitation from being a direct lender, Cango has transformed into a provider of car trading services.
Yixin's business model shift wasn't as dramatic as Cango's, but it also has been trying to branch out of auto financing by beefing up its after-market services like insurance, as well as technology support for financial institutions. Revenue contributions from these new segments are small, but they look like a reasonable way to diversify away from auto financing.
The company needs such new growth engines to help shore up its stock, which is down nearly 90% from its IPO price in 2017. Yixin shares still trade at a trailing price-to-earnings (P/E) ratio of 13.8, pretty much on par with the 14.6 ratio for Autohome's Hong Kong-listed stock. There's no comparative figure for Cango as it was in the red last year.
The fact that Yixin can maintain such a relatively high valuation shows investors remain rather optimistic about its prospects despite all the uncertainties. But they may also hope to see speedier post-pandemic improvements in the company's financial performance.
To subscribe to Bamboo Works free weekly newsletter, click here