SMIC Spinoff SJSemi Becomes China's Latest Chip Highflyer With New Fundraising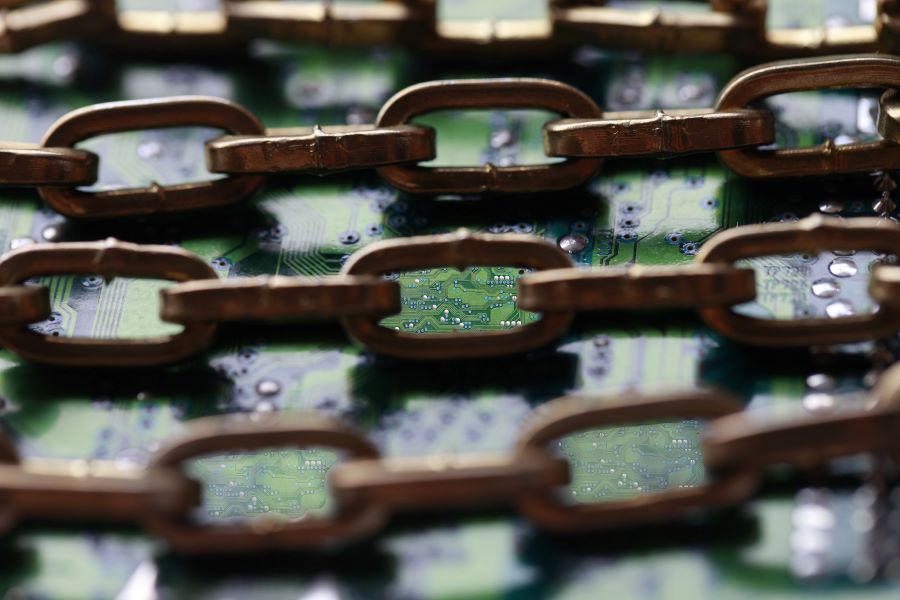 Chip packaging and testing company raises $300 million in new funding from a slate of state-backed entities
Key Takeaways:
• SJSemi has raised $300 million in its latest fundraising round, following its recent spinoff from sanction-hobbled chip giant SMIC
• Company looks set to benefit from China's recent drive to achieve self-sufficiency for its high-tech microchip sector
By Thomas Zhang
China's aim of achieving self-reliance in high-tech semiconductor microchips has sent a flood of capital into the sector. One of the latest beneficiaries of that windfall is SJ Semiconductor Co. (SJSemi), which specializes in the lower-tech part of the sector engaged in chip packaging and testing. Earlier this month it announced receipt of $300 million in series C funding, nearly doubling its total funds raised so far to $630 million.
The round brings its valuation to more than $1 billion, the company said, without being more specific.
Among China's crowded field of chip startups, SJSemi stands out because it used to be a subsidiary of Semiconductor Manufacturing International Corp. (SMIC) (0981.HK; 688981.SH), mainland China's top contract chip maker that aspires to someday challenge global leader Taiwan Semiconductor Manufacturing Co. (TSMC).
Those aspirations suffered a setback last December when the U.S. placed SMIC on a list of companies it believed were tied to China's military, becoming the latest victim in Washington's campaign to stifle China's high-tech hardware sectors. As a unit of SMIC, SJSemi was not spared.
SMIC proceeded to sell its entire interest in SJSemi for nearly $400 million. Some analysts believed the sale was aimed at breaking the links between SJSemi and SMIC in hopes of freeing SJSemi from the list, whose members are banned from receiving investment from U.S. based entities. Hobbled telecoms giant Huawei took similar action last year by spinning off its lower-end Honor smartphone brand in hopes of freeing the unit from its own U.S. sanctions.
There was no shortage of money to take SJSemi into other ownership, given China's big support for the sector. Seven buyers participated the buyout, five of those either state-owned or affiliated with state-owned institutions.
The situation was similar in SJSemi's latest funding. Its list of new backers were nearly all closely associated with state-owned entities, including big banks and government investment funds. Many of those have set up technology focused funds in recent years to support Beijing's drive to promote the development of the local sector.
Banking on state capital poses both opportunities but also risks for any company like SJSemi that takes such a path. On the one hand such funds are generous and often come with relatively few conditions attached as long as the provider feels its investments align with China's broader national strategy, regardless of whether such investments make economic sense.
On the other hand, money alone can't always solve the many problems facing China's chip sector nowadays. Many other elements are also needed, most notably the sophisticated technical know-how that comes from experience that money can't buy. That reality was on prominent display in the spectacular collapse of an $18.5 billion chip project in the central city of Wuhan earlier this year.
Such a fate seems less likely for SJSemi due to its SMIC pedigree. Regardless of how it develops, money should be the least of its worries in the near term. While the company has yet to give any financials, the high-profile nature of its latest announcement could even hint that an IPO might be in its not-too-distant future, possibly on China's 2-year-old STAR Market that targets high-growth tech startups.
Listing Flurry
Public data show that 22 semiconductor companies listed on the STAR Market in 2020. Another nine listed on China's A-share market between February and August this year, including six chip designers and two equipment makers. One of the new listees was packaging and testing company China Chippacking Technology Co Ltd. (688216.SH), a direct rival of SJSemi.
China Chippacking's stock soared more than 380% on its first trading day in June, closing at 72.12 yuan after selling shares for an IPO price of 14.82 yuan. It has since pulled back but still trades around 50 yuan these days, giving it a market value of 5.4 billion yuan ($845 million) and a price-to-earnings (PE) ratio of 45. The company earned revenue of 370 million yuan in the first six months of the year, and a net profit of 68 million yuan, according to its semi-annual report released in August.
So how does SJSemi compare? While it has no obligation to publicly release earnings, some of its financials were contained in meeting minutes of the board of Jiangsu Changjiang Electronics Tech Group Co., Ltd. (JCET Group) (600584.SH), one of SJSemi's shareholders that sold its stake in May.
Those minutes showed SJSemi raked in more than $216 million in 2020, which was much higher than Chippacking's figure for the first half of this year. But SJSemi's corresponding net profit was just $8.14 million, well below Chippacking's first-half figure, suggesting SJSemi may need to better control costs.
SJSemi's figures looked even less impressive when compared with JCET Group, which is considered a top player in the packaging sector. JCET's semi-annual report showed it posted 13.8 billion yuan in revenue and a net profit of 1.3 billion yuan in the first six months of this year. JCET currently has a PE ratio of around 25, or about half the ratio of China Chippacking.
China's wider semiconductor industry has enjoyed a good run in general this year, despite suffering a small setback amid a general market downturn brought about by regulatory crackdowns on many other sectors since July. The CNI Semiconductor Chips Index (980017.SZ), which is compiled by the Shenzhen Stock Exchange, is up over 20% year-to-date. And an ETF tracking the semiconductor sector from brokerage Cathay Securities has seen its net asset value (NAV) rise nearly 40% since March this year.
With such a favorable macro environment, one might conclude that SJSemi is well positioned for strong growth over the next few years. But it may need to control its spending to compete over the longer term in an industry that is famous for its huge costs.
To subscribe to Bamboo Works weekly free newsletter, click here