Pharmaron, I-Mab and Burning Rock Get Investor Validation From MSCI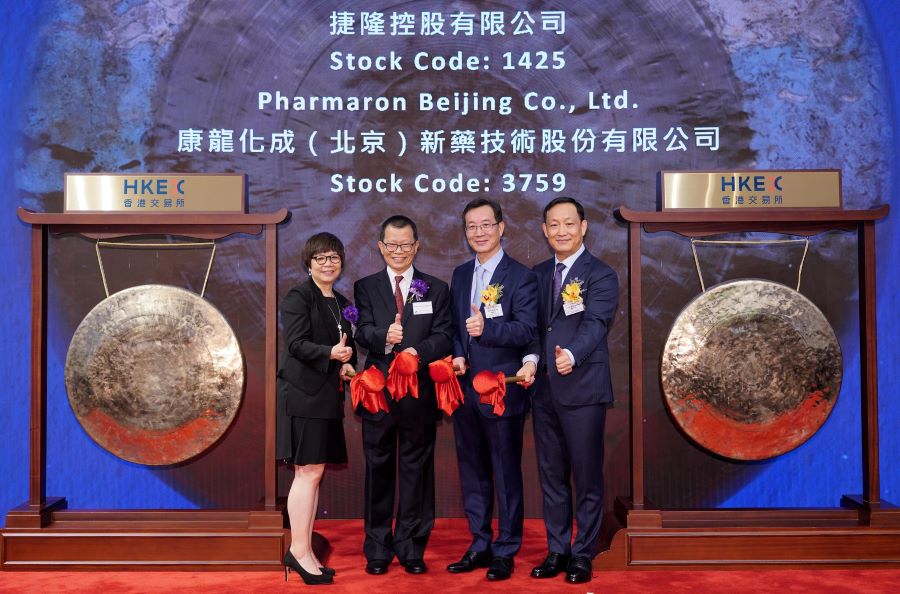 Three up-and-coming Chinese pharma companies are among those included in latest adjustment for the index compiler's China All Shares Index
Key takeaways:
MSCI's addition of Pharmaron, I-Mab and Burning Rock to its China All Shares Index highlights their strong growth potential
Inclusion typically represents validation for a company's products and outlook
By Richard Barbarossa
Drug and healthcare R&D firms are well-represented in the latest round of additions to the MSCI China All Shares Index, highlighting the sector's growth potential and strong fundamentals. Some new ascendants to the list are even demonstrating impressive profits and revenue – indicative of the potential for other up-and-comers still in the red.
The sector has been buzzing with a steady stream of announcements of new drug approvals and tie-ups with global pharmaceutical giants in the past year. That owes largely to China's recent easing of regulations on the approval of new drugs for serious illnesses and their inclusion on the nation's National Reimbursement Drug List.
The most recent semi-annual review of the MSCI China All Shares Index, whose results were announced last week, saw 60 companies added and 26 removed. The Morgan Stanley-owned index compiler conducts such reviews and makes adjustments to ensure MSCI Indexes are representative of companies with healthy businesses and strong growth potential.
Getting added to the index often provides a lift for a company's stock, since many funds tied to such indexes must add those companies to their portfolios. The opposite is true for companies that get kicked out of indexes. Companies on the China All Shares Index, as with all MSCI indexes, are evaluated using a fixed methodology incorporating historical data as well as future forecasts.
New healthcare additions in the latest adjustment include some of the industry's biggest companies, such as Pharmaron Beijing Co. Ltd (300759.SZ; 3759.HK), a provider of pharmaceutical R&D services founded in 2004 with a market cap of HK$159 billion ($20 billion).
Listed in 2019, Pharmaron's inclusion is likely based on its strong profits over the past five years, which grew about 40% annually between 2016 and 2018 ahead of its Hong Kong IPO, and more than doubled in 2020 from the previous year. The trend looks set to continue this year, with first-quarter profit up 142% to 245.9 million yuan ($38 million) as profit margins doubled from 10.5% in 2016 to 22.3% last year.
A provider of laboratory, contract research and manufacturing services, Pharmaron has aggressively expanded its global footprint through a series of recent acquisitions.
In February, it agreed to pay $118.7 million for AbbVie's British Allergan Biologics Ltd. unit, an expert in cell and gene therapy (CGT) products. That followed a $137.5 million acquisition in November of U.S.-based Absorption Systems LLC, a specialist in small and large molecule drugs, cell and gene therapies, and medical devices. Also last year it bought privately-held Beijing LinkStart, a third-party clinical site manager.
Pharmaron estimates it will get 158.9 million yuan in goodwill associated with the Beijing LinkStart deal and another 776.3 million yuan for Absorption Systems.
The investments come as the global market for drug clinical development services is forecast to grow at a compounded annual rate of 9.5% to $62.2 billion by 2024 from $43.2 billion last year, according to Frost and Sullivan data cited by Pharmaron. In China the market for outsourced clinical drug development services is now worth $4.4 billion annually and is expected to reach $13.7 billion by 2024, according to that data.
Shares in Pharmaron have soared more than fourfold to an all-time high of HK$182.30 in early Friday trading in Hong Kong from an IPO price of HK$39.50 in November 2019, demonstrating strong investor appetite for the company.
Others to Watch
Other new additions to the MSCI China All Shares Index include I-Mab (Nasdaq: IMAB), a developer of biologic drugs, and Burning Rock Biotech Ltd. (Nasdaq: BNR), a maker of cancer test kits for use by hospitals.
I-Mab's inclusion appears to come on the back of a swing to its first-ever profit of 470 million yuan in 2020 after a spate of licensing and collaboration deals allowed it to record its first meaningful revenue of 1.5 billion yuan last year.
While the company has no products approved for sale yet, it says it has more than 15 innovative drugs in the clinical and pre-clinical stages for the treatment of various immuno-oncological and immunoinflammatory diseases.
The most promising of those is felzartamab, which I-Mab has licensed from MorphoSys AG for commercialization in Greater China. The company expects to submit a new drug application this year to China's National Medical Products Administration (NMPA) for the drug, which is designed to treat patients with multiple myeloma – a condition that sees cancerous plasma cells crowd out healthy blood cells.
Last September, I-Mab also entered into an agreement giving AbbVie's Ireland unit a license to commercialize its lemzoparlimab drug outside mainland China, Hong Kong and Macau. That drug is being studied for possible use in combination treatments for solid tumors and lymphomas.
That deal saw the AbbVie unit make an upfront payment of $180 million and included milestone payments of $20 million, with I-Mab eligible to receive up to $1.74 billion in further success-based payments. Approval of the drug in China is forecast in 2023 or 2024.
I-Mab's American depositary shares (ADSs) are up more than fourfold from their January 2020 debut price of $14 to a high of $65 on Wednesday. That includes a roughly 11% gain since news of their inclusion in the MSCI China All Shares Index.
As for Burning Rock, the company has yet to turn a profit. But it said in March that revenue from its in-hospital business for early-stage cancer tests almost tripled to 41.5 million yuan during last year's fourth quarter, bolstered by an increase in contracted partner hospitals.
It has also completed development of a new product that will offer six types of early stage cancer detection tests, and is going into the clinical validation stage with the product. It is currently ramping up capacity for volume production, and is targeting commercialization of the product for next year.
The inclusion of Pharmaron, I-Mab, Burning Rock and others in the MSCI China All Shares Index will become effective at market close on May 27. MSCI says the index aims to represent the performance of large- and mid-cap segments with a wide range of both domestically and offshore-listed Chinese stocks included.
To subscribe to Bamboo Works weekly newsletter, click here