Burning Rock Builds Up Hospital Partner Pipeline as Losses Mount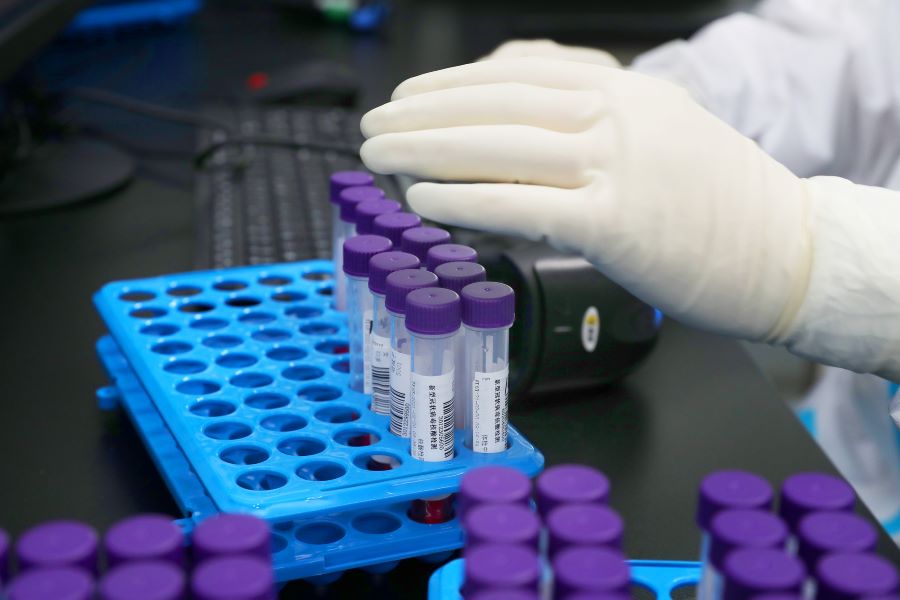 Precision cancer diagnostics developer's fourth-quarter revenue grew 50%, as two more of its key products moved closer to commercialization
Key takeaways
1) Burning Rock's in-hospital business could post healthy growth in 2021 due to a strong pipeline of new partner hospitals for its cancer test kits.
2) The company has engaged in preliminary discussions with China's regulator for approval of its new test kits for six types of cancer, which could go on sale as soon as 2022.
By Richard Barbarossa
Burning Rock Biotech Ltd. (NASDAQ: BNR) posted a widening quarterly loss in the fourth quarter, but remained upbeat about its prospects due to a strong pipeline of new business from its core hospital clients setting up in-house labs for its cancer test kits.
While its near-term profit outlook remains elusive, the company provided another positive signal with word that it has initiated preliminary talks with China's drug regulator, the National Medical Products Administration of China (NMPA), for approval of its test that can detect six types of early-stage cancer.
Founded in 2014, Burning Rock posted a net loss of 156.5 million yuan ($24 million) for the three months ended Dec. 31, compared to 95.1 million yuan for the same period in 2019, according to an earnings statement released last week. That marked a third consecutive quarter of expanding losses, bringing its 2020 full-year loss to 407.2 million yuan – more than double the year-ago figure.
This came as fourth-quarter revenue jumped almost 50% to 131.7 million yuan year-on-year and 6.3% sequentially..
Shares of Burning Rock have tumbled 21% since the last earnings report's release, as investors remain impatient for it to turn a profit. The company listed on the Nasdaq last June, and initially more than doubled from its listing price of $16.50 before giving up some of the gains to close at $25.50 on Monday.
Bank of America Merrill Lynch, which was one the underwriters for Burning Rock's IPO that raised more than $200 million, rates the company with a "Buy" and a price target of $32.30.
The company is among the dozens of Chinese drug-related startups to list in New York and Hong Kong over the last three years, aiming to tap investor enthusiasm for the huge potential of the China market. Like many of its peers it has yet to make a profit. But unlike many, it has already brought some of its products to market and is now in the process of building up its distribution networks.
The company said revenue from in-hospital business almost tripled to 41.5 million yuan during the fourth quarter, bolstered by an increase in contracted partner hospitals to 29 as of Dec. 31, from 25 at the end of the previous quarter and 19 at the end of 2019. It has another 23 partner hospitals in its pipeline at various stages of preparing to use the company's products.
Contracted partner hospitals refer to those that have agreed to purchase the company's test kits on a recurring basis for their laboratories, which Burning Rock helped them establish. Its in-hospital business comes mostly through its key product, a highly automated next-generation sequencing (NGS) library preparation platform co-developed with Agilent Technologies (NYSE:A).
The company offers 13 NGS tests for a broad range of cancers, including lung, gastrointestinal, prostate, and breast, thyroid, colorectal, ovarian, pancreatic, bladder and lymphomas using tissue and liquid biopsy samples.
Growth Driver
While its in-hospital business represents just a third of its total revenue, the figure grew far faster than its central laboratory business, which expanded by a more modest 22.5% to 86.7 million yuan. The company forecast full year revenue will grow to about 610 million yuan, marking a 41.9% increase over 2020.
Looking ahead, Burning Rock said development has been completed for its new product that will offer six types of early stage detection tests, and is going into the clinical validation stage with capacity ramp-up under way for volume production. The test would cover 49% of China's urban incidence by cancer type, it added, with commercialization targeted for 2022.
Its latest talks with the NMPA, China's equivalent of the U.S. Food and Drug Administration for approving new drugs, marks the next step forward on that front.
"We had no dialogue previously with the NMPA, but most recently we started the dialogue and we see very positive feedback," said Chief Operating Officer Shannon Chuai on a call to discuss the latest results.
Also in the pipeline is Burning Rock's liquid-based cell-free tumor DNA (ctDNA) test, OncoCompass Target, which is moving to the penultimate stage of the China drug regulator's approval process. The company will begin its clinical validation studies – one of the final two hurdles in the NMP's four-stage validation process – in the second half of this year, it said.
Chuai said the company is "very hopeful" that in the near or midterm liquid-based products like OncoCompass Target will have a clearer path to registration.
The product will compete with Roche's (SWX: RO) Avenio ctDNA Targeted Kit , Thermo Fisher Scientific's (NYSE: TMO) Oncomine Pan-Cancer Cell-Free Assay and AmpliSeq for Illumina (NASDAQ: ILMN), all of which can detect cancer from a single blood test.
The company ramped up spending on R&D by 60% to 83.4 million yuan in the final quarter of 2020, while general and administrative costs jumped 133% as it expanded its headcount to more than 1,000 and added new buildings to accommodate large clinical studies.
Operating expenses were 254.5 million yuan for the three months ended Dec. 31, representing a 69.2% increase year-on-year.
To subscribe to Bamboo Works weekly newsletter, click here