Interior Design Specialist Manycore Aims to Become China's Autodesk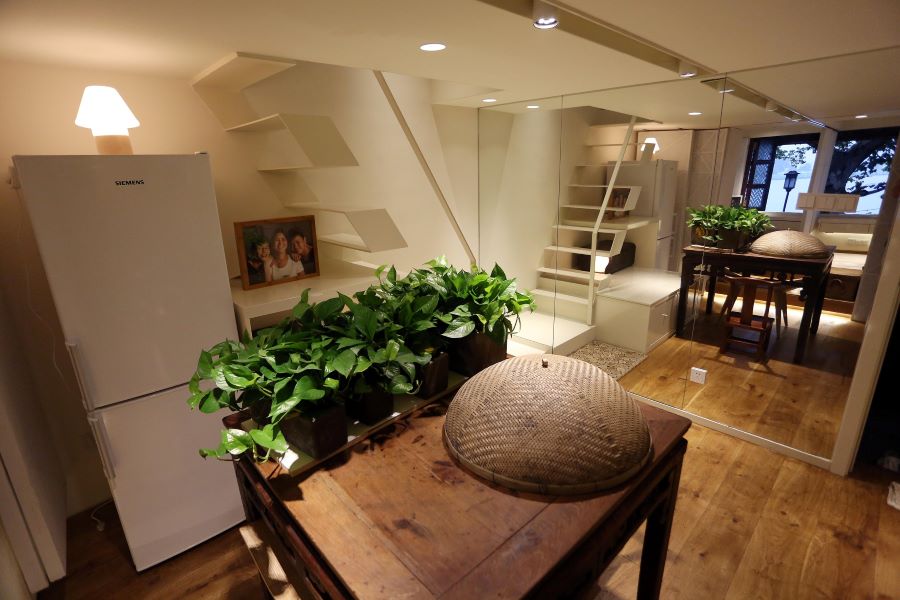 Money-losing cloud-based services provider files for New York IPO that could value it at up to $1 billion
Key Takeaways
Manycore has emerged as the clear leader in China's computer-assisted interior design market, comparable to U.S. giant Autodesk
The company's IPO could face headwinds following a recent series of setbacks for Chinese firms listing in New York
By Eric Auchard
Manycore Tech Inc., the unfamiliar Nasdaq IPO candidate behind the better-known Kujiale software, makes a reasonably good argument for calling itself China's emerging leader in architectural and interior design software.
After moving past the high-tech buzzwords and grand mission statements, its IPO prospectus filed last Friday reveals the company's ambition to become the dominant cloud-based software player in China's interior design technology market. But given rapidly cooling sentiment for Chinese IPOs in New York, it's an open question if investors will embrace its emerging technology story.
The cooling sentiment has been front-and-center in the last week, including weak listings for online grocery leaders Dingdong Maicai and Missfresh, as well as the pulling of IPOs by socializing site Soulgate and shared bike specialist Hello Inc. Most of those are growing fast but also losing big money. Manycore certainly fits that pattern.
The company is China's largest interior design, decoration and construction software provider, with 10.3% market share in 2020 by gross billings, according to third-party data in its prospectus. It has set an initial fundraising target of $100 million, though that figure will almost certainly change based on investor appetite for its story.
Manycore argues that its core market, defined as interior design, decoration and construction (DDC) services, is poised for explosive growth, as millions of Chinese seek out designs and floorplans that can be easily visualized and interacted with during the design process. That demand is even more poignant in China than many other countries, as home ownership is considered nearly essential for most young people, especially young couples just starting out.
In an open letter to investors, Manycore co-founder and Chairman Huang Xiaohuang describes his company as offering a new generation of design tools "where everyone, with or without professional training, can visualize and actualize their ideas without barrier."
Manycore has been through several name changes in its decade of existence. Founded in 2011 as Hangzhou QunHe Information Technology Co. Ltd., the company launched its core Kujiale product two years later, allowing users to create 3D renderings of home interior layouts.
Its product is cloud-based, giving users access to massive computing power needed to operate such complex software. Kujiale boasts it can render ultra-high-resolution architectural designs back to users in 10 seconds that would take far longer using the slower processing power on most local desktop computers.
Among cloud-based providers of home decorator tools, Manycore boasts more than half of the Chinese market, or around 56.5%, according to the prospectus.
The company bills Kujiale as a virtual one-shop for interior decorators. It automatically generates engineering drawings, orders product materials and produces furniture orders directly from its software. It also links into systems used by sales, marketing and other actors in the supply chain.
Comparables in Autodesk, Kingsoft
To understand Manycore, it's useful to look at comparables in the software universe.
Founded in 1982, U.S. stalwart Autodesk is perhaps Manycore's global alter ego. The Silicon Valley-based company pioneered architectural design software and is the undisputed international leader in the field of computer aided design (CAD). It went public in 1985, right around the time Manycore's three co-founders were born.
Autodesk now trades near all-time highs set at the start of 2021, as the institutional investor favorite shifts from providing its software over specialty workstations to the cloud. The stock carries a trailing price-to-earnings (PE) ratio around 50 and a price-to-sales (P/S) ratio near 17.
Kingsoft, one of China's oldest software makers founded in 1988, is a major domestic comparable, providing cloud-based products including a Chinese rival to Microsoft Office, as well as security software and video games. The company listed in Hong Kong in 2007. And more relevant to Manycore, it listed its Kingsoft Cloud unit in 2020 on the Nasdaq.
The U.S.-listed Kingsoft Cloud has reported net losses every year since 2017, and carries a P/S ratio of around 7.7 based on about $1 billion in 2020 sales and a market capitalization of $7.7 billion. Autodesk has a substantial higher P/S of 17.2, based on $3.79 billion in 2020 sales and a market value of $65.5 billion
Last year, Manycore posted revenues of 353.4 million yuan, up 25% from 282.3 million yuan in 2019. If we compare Manycore to Autodesk on a P/S basis, the Chinese company could be valued at up to 6 billion yuan, or about $900 million. A more Kingsoft-style ratio would value Maycore more modestly at about $400 million. The final figure is likely to be somewhere between those two.
Like Kingsoft Cloud, Manycore has a history of losses, which have been rising in recent years as the company steps up spending on sales and marketing and takes its product outside China. It posted a net loss of 296.6 million yuan ($45.5 million) in 2020, up 14% from 2019. Its losses accelerated to 117 million yuan in this year's first quarter, double the level in the year-ago quarter.
Manycore operates a pure-play software as a service (SaaS) business model with a largely free basic product to entice everyone from new homeowners to professional designers.
It generates more than 90% of its revenue from recurring corporate clients. Only a small fraction comes from 240,000 short-term individual subscribers, mostly professional home decorators, designers or architects. It had 20,806 corporate customers as of March, up 69% over the last year.
Manycore's big promise lies in its long-term potential to become a leading cloud-based services provider as the market shifts from software based on local computers to the cloud.
Across China, cloud-based delivery is fast replacing on-site software and is set to represent 80.3% of the overall software market by 2025 from 29.8% in 2020, according to the third-party research in Manycore's prospectus. Over that timeframe cloud-based services are expected to overtake on-premise software as the main tools for interior design and decoration, the research predicts.
"Interior design is only the beginning," said Huang, calling it a "first step." "We believe our cloud-based CAD platform can be applied in business scenarios across diverse end markets, expanding from residential design into more verticals such as commercial and industrial space design and decoration, architecture and infrastructure."
In that direction, the company aims to selectively pursue strategic investments and acquisitions. Last year it acquired a company called Modelo to expand its Digital Asset Management (DAM) capabilities. And earlier this year it bought Meijian, a maker of two-dimensional design software used in digital architectural floorplans.
To subscribe to Bamboo Works weekly newsletter, click here