Huya revenues sag 30%, looks ahead to diversification plan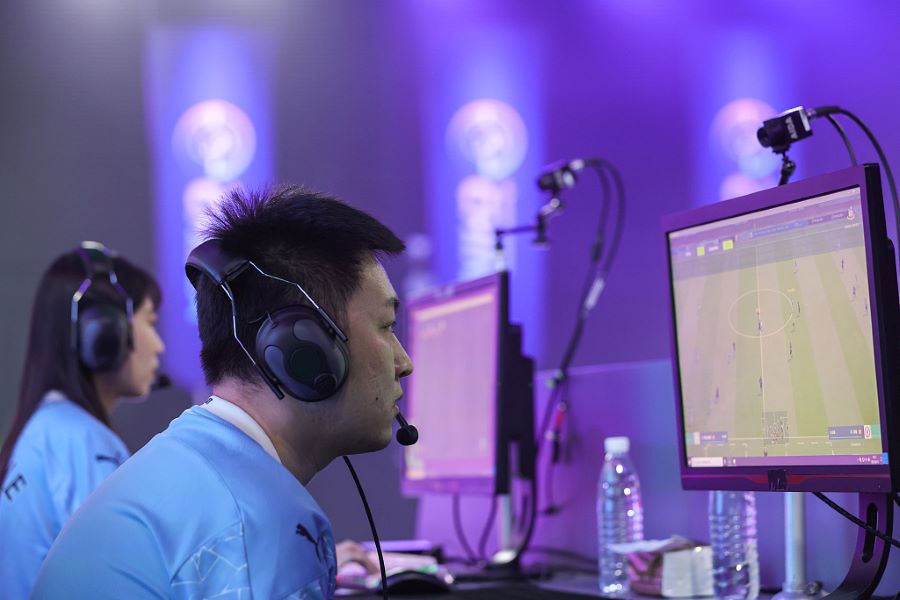 The company has been rocked by a series of challenges over the last two years, and is hoping to find stability by lessening its dependence on livestream gaming revenue
Key Takeaways:
Huya continued to report large revenue declines in the third quarter, but hopes to improve its situation through a diversification plan announced in August
The company was profitable in the first three quarter of this year, but said it may report a loss for the fourth quarter due to heavy seasonal expenses
By Doug Young
Tiger, Unicorn or both?
That's a key question lurking in the background for livestream gaming company Huya Inc. (HUYA.US), whose name means "tiger's tooth," and which has reported new financial results that show its business continued to shrink rapidly in the third quarter. Investors seemed to like the report nonetheless, bidding up the company's shares 12% in the two trading days after the announcement.
The stock has actually rallied more than 20% over the last six trading days to give Huya a market value of $920 million, fast approaching the $1 billion mark that would give it "unicorn" status, hence our earlier question at the start of this review.
That said, Huya was worth well over $1 billion earlier in its history, with its stock once trading at nearly 10 times its current level in better days after its 2018 IPO when China's livestreaming industry was booming. Much has happened since then for Huya and its industry, none of it very positive.
First, China's market regulator vetoed Huya's planned merger with rival DouYu International (DOYU.US) in 2021, a deal engineered by the two companies' common major stakeholder Tencent, which would have created a clear livestream gaming leader in China. That setback was followed by a barrage of new government restrictions on livestreaming companies over the last two years, aimed at curbing excessive gaming by minors.
Most recently, Huya's longtime CEO Dong Rongjie suddenly left the company in August for "personal reasons," leading the board to name two acting co-CEOs while it looks for a long-term replacement.
DouYu, which is about one-third Huya's size, is also facing its own leadership crisis with the reported sudden disappearance of its CEO Chen Shaojie last month. Media have speculated his vanishing act could be tied to an investigation involving pornographic material on the company's service, though the company has yet to comment. DouYu typically reports its latest financial results around the same time as Huya, but has yet to announce a date for its third-quarter report.
With so much turbulence in the background, it's no huge surprise that Huya's revenue has been steadily contracting since the end of 2021. That trend continued into the third quarter with a 30% year-on-year revenue decline to 1.65 billion yuan ($228 million), though analysts expect the rate of decline to ease next year.
To stabilize its situation and return to growth, the company announced a plan in August to diversify into less-controversial game-related services, such as game distribution, in-game item sales and game advertising that are less prone to regulatory crackdowns. The company currently gets the big bulk of its revenue – more than 90% – from its core livestream gaming services.
"Game-related services will both complement and enhance our livestreaming business as we realize the myriad of synergies emerging across content and operations," said co-acting CEO Huang Junhong on the company's third-quarter earnings call. "During the (third) quarter, we focused on establishing terms of cooperation with game studios and building the business infrastructure required to support these new services."
Elusive profits
We'll probably need to wait until next year to see any early results from Huya's strategic shift, though investors seem to be betting the company's most difficult days might be in the past. Many of the game services Huya will offer involve transactions with other businesses, which should help it avoid its current near-total reliance on consumer spending. Still, China's overall online gaming industry is also subject to frequent regulatory tightening, which means Huya will still be vulnerable to more crackdowns even with its more diversified business model.
Meantime, we'll return to the present with a closer look at Huya's latest report. The 30% third-quarter revenue decline actually represented an acceleration from the roughly 20% revenue declines in each of the previous two quarters.
The latest decline was driven by a 24% year-on-year drop in Huya's core livestreaming business, which accounted for 93% of its revenue in the quarter. It blamed that decline on a similar magnitude decline in the number of paying users for its Huya Live service.
At least part of the decline appears related to strong online gaming activity in the year-ago quarter when many people were forced to stay at home for extended periods in the final days of China's "zero Covid" policy. With the cancellation of that policy at the end of last year, young people have resumed more typical patterns of spending more time outside and away from their computer screens.
Huya's overall revenue was also hammered in the third quarter by a massive 68% plunge in its advertising revenue to 116 million yuan. The company blamed that big decline on "a significant decrease in content sub-licensing revenues."
Notably, Huya's expenses dropped just 20.7% year-on-year in the latest quarter, far less than its rate of revenue decline. As a result, the company's gross margin got squeezed and fell 0.5 percentage points to 13.9% from 14.4% a year earlier. That filtered down to the company's bottom line, with its profit contracting to 12.1 million yuan from 60.4 million yuan a year earlier.
The company was profitable in the first three quarters of the year, but said it expects its expenses to spike in the fourth quarter due to a number of large gaming events during that period. As a result, it could post a loss in the quarter, said Ashley Wu, the company's vice president of finance and also its other co-acting CEO on the earnings call.
Analysts are expecting Huya to report a fourth-quarter loss, but see it returning to profitability next year. Current market expectations for those profits give Huya a forward price-to-earnings (P/E) ratio of 64, which seems quite high. By comparison, DouYu and Kuaishou (1024.HK), another major livestreaming company, currently trade at more muted forward P/E ratios of 14 and 19, respectively.
That appears to show investors are relatively bullish on Huya's turnaround story, building big expectations into its stock price. Failure to meet those expectations, however, could pressure the shares, potentially endangering the company's chances of re-entering the "unicorn club."
This story has been corrected to show Huya only said it may post a loss in the fourth quarter, but did not comment on its profit for the full year
Have a great investment idea but don't know how to spread the word? We can help! Contact us for more details.
The Bamboo Works offers a wide-ranging mix of coverage on U.S.- and Hong Kong-listed Chinese companies, including some sponsored content. For additional queries, including questions on individual articles, please contact us by clicking here.
To subscribe to Bamboo Works free weekly newsletter, click here