Huya claws its way back to profits, but growth remains elusive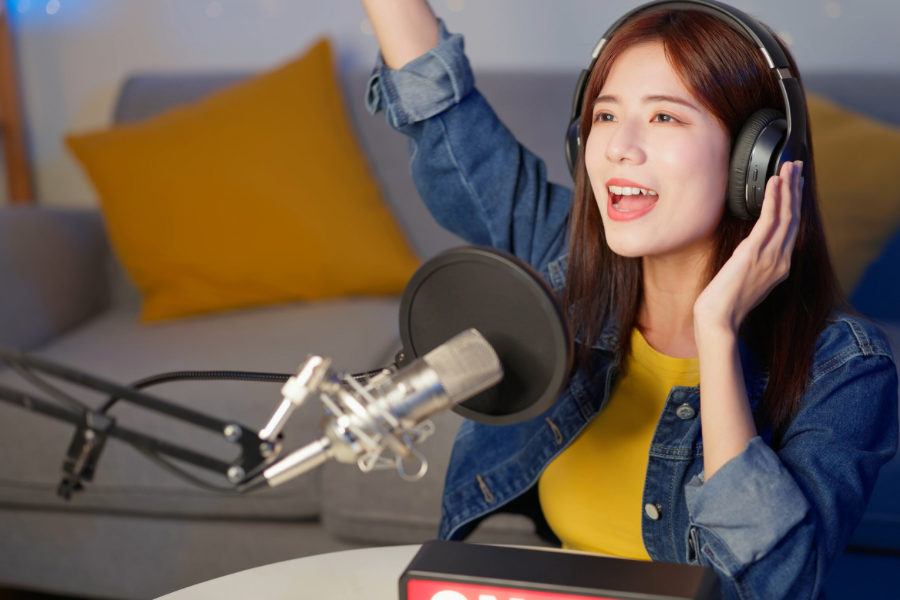 The operator of China's top livestreaming gaming platform reported a profit in the first quarter on cost cuts, even as its revenue and paid user bases continued contracting
Key Takeaways:
Huya returned to profitability in the first quarter, but its revenue dropped 21% as its business continued to shrink
Despite talk of diversification, the company's continued heavy reliance on livestreaming leaves it vulnerable to potential future regulatory tightening
By Trevor Mo
The latest quarterly results from livestreaming gaming platform Huya Inc. (HUYA.US) showed the company's recent emphasis on cost-control has borne fruit in the form of a return to profitability. But it remains to be seen whether this "incredible shrinking company," whose name means "Tiger's Tooth," can tackle its other main issue, namely a return to revenue growth.
For the three months through March, Huya – which counts gaming giant Tencent (0700.HK) as a major backer – reported a net profit of 44.8 million yuan ($6.4 million), the company said in its latest earnings report last week. That was a refreshing change from the 524 million yuan loss the company reported in the final quarter of 2022 and 3.3 million yuan losses in the same period last year. It returned to the black through an aggressive cost-cutting campaign in all major areas, including a 26.2% cut in operating expenses.
Huya's shift to cost-cutting mode in the second half of last year was mainly in response to a tightening regulatory environment that has weighed heavily on the livestreaming gaming industry, affecting both Huya and its rivals.
Beijing has maintained some of the world's strictest regulations on both the gaming and livestreaming sectors, believing that too much gaming is unhealthy – especially for young people who can become addicted to the pastime.
In one of the most recent examples, a new rule introduced in September 2021 forbade minors from playing video games for more than three hours a week. Beijing has also launched periodic pauses on regulatory approval of new gaming titles, including the most recent that saw no new approvals for eight months before a resumption in April last year.
A new policy that took direct aim at Huya and other livestreaming platform operators came last May, when four government agencies announced new measures to curb spending by minors. The new rules banned people under 18 from tipping their favorite livestreaming hosts – a major source of revenue for Huya and other platform operators. They also limited certain interactive functions like some types of tipping between 8 p.m. and 10 p.m., one of the most popular viewing times.
As the regulatory noose tightens, Huya's revenue dropped 21% to 1.9 billion yuan in the first three months of this year, including a 14% drop for its bread-and-butter livestreaming business, according to the latest report. The company attributed the decline in its core business primarily "to a decreased number of paying users on Huya Live, as the macro and regulatory environment continued to adversely affect paying users' sentiment."
Huya is no stranger to revenue contraction. The latest decline continues a trend dating back to late 2021, when Huya's revenues fell by 6% for the first time in the final quarter of 2021. The contraction has continued for every quarter since then, including a 23% decline during the quarter when the latest regulatory clampdown was announced last May.
Return to growth?
Huya has made it clear that the cost-cutting will continue over the near-term. Such cutting has become a common theme among U.S.- and Hong Kong-listed Chinese companies these days, as most face the prospect of a slowing home economy and growing investor impatience with their money-losing ways.
"Going forward, we aim to maintain our progress and pursue further gains in cost optimization and operational efficiency as we strengthen our financial foundation for the company's long-term development," Ashley Wu, Huya's vice president of finance, said in the last week's report.
Huya's shares edged down by 6% on the day of the latest results announcement, indicating investors aren't too optimistic towards on its growth trajectory. Huya's Monday closing price of $3.37 was less than a third of its IPO price of $12 in May 2018, and a fraction of its all-time high of $46 when the stock peaked in June 2018.
In terms of valuation, the company currently trades at a price to sales (P/S) ratio of just 0.58. Still, that's notably higher than the even weaker 0.32 for DouYu International (DOYU.US), Huya's largest rival whose business is also shrinking, including 17% revenue drop in its latest quarterly results also reported last week.
A focus on cost-cutting will certainly help to bring some short-term profits as demonstrated in Huya's latest quarterly report. But the company's long-term health and development will hinge more on a return to revenue growth, an area where Huya appears to lack a clear future strategy. As its core business has slowed and contracted, the company has talked up its expansion into other revenue sources like advertising that aren't subject to the same strict regulation as part of its bigger effort to diversify from livestreaming.
But that effort hasn't gone very far. The company's advertising and other revenues actually tumbled 70% to 89.3 million yuan in the first quarter, with Huya blaming "soft demand for advertising services resulting from the challenging macro environment." As a result, livestreaming grew to account for 95% of the company's total revenue in the latest quarter, up from 87% a year earlier – hardly encouraging for anyone hoping for better diversification.
Despite the largely gloomy first-quarter results, Huya sounded an upbeat tone by pointing out several areas where it still managed to grow. One of those was in monthly active users, which reached 82.1 million in the first quarter of 2023, representing a slight increase from 81.9 million for the same period of 2022. That number has been generally expanding by single-digit amounts over the past year, in contrast with DouYu's nearly 10% decline in mobile monthly active users in the first quarter.
"Our appealing e-sports and entertainment program offerings along with our continued efforts to enhance our products with interactive features helped us sustain user engagement," Huya said, explaining how it is able to keep expanding its audience.
Still, we should point out that even though the company can attract more viewers, it is having a harder time transforming them into paying users. For the first quarter of 2023, its total number of paying users actually fell 12% to 5.2 million from the 5.9 million for the same period of 2022.
At the end of the day, Huya's ability to return to growth will largely depend on its progress in diversifying into other business. But even that strategy could be problematic due to China's unpredictable regulatory environment, which could target new sectors at any time, even as the company's core gaming business remains vulnerable to new clampdowns.
To subscribe to Bamboo Works free weekly newsletter, click here