Hesai Group: No love on Wall Street for China's rising LiDAR star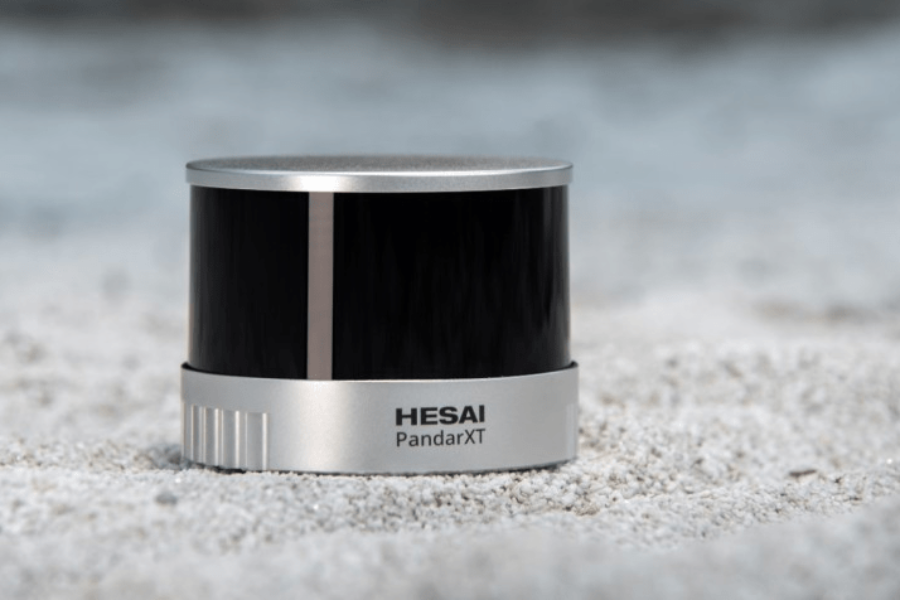 A week after announcing its latest results, the world's largest maker of the autonomous driving technology's shares are down nearly 60% from their February IPO price
Key Takeaways:
Hesai's revenue grew 73% in the first quarter, as shipments of its core LiDAR systems soared more than 400%
The autonomous driving technology company faces intellectual property lawsuits, and is limited by a customer base made entirely of mainland Chinese OEM clients
By Edith Terry
China ranks first in the world in shipments of vehicles equipped with laser imaging, detection and ranging sensors (LiDAR), a key component for autonomous driving, and is likely to retain that position after recently overtaking Japan to become the world's largest auto exporter. In addition to its scale advantage as the world's biggest auto market, the country also lacks legacy internal combustion engine technologies that are holding back many western auto giants as the industry enters a new era of electric, autonomous driving.
So, why is leading LiDAR technology company Hesai Group (HSAI.US) getting such a cold shoulder from Wall Street investors, despite reporting solid growth in its latest quarterly financial report since its Nasdaq IPO in February?
It's certainly not because the company lacks street cred. Third-party data cited in Hesai's IPO prospectus showed the company controlled a huge 60% of the global LiDAR market by 2021. What's more, Hesai is the only one of 28 Chinese LiDAR companies with a Nasdaq listing, according to a report by the Shenzhen Autonomous Driving Intelligence Research Center. The Chinese group accounts for nearly half the 60 LiDAR technology specialists worldwide.
Hesai made its IPO in early February, raising $190 million by selling shares for $19 apiece in one of the largest new U.S. listings by a Chinese company since 2021. But after initially rising, the stock has moved steadily downward – including a 13% drop the day after announcing its latest results. At its Tuesday close of $7.95, the shares are now nearly 60% below their IPO price.
Part of the investor concern could owe to intellectual property lawsuits that have muddied the waters around Hesai. The company was sued in the U.S. by Velodyne in 2019, and settled the case two years later. But then another company, Ouster Inc. (OUST.US), launched its own lawsuit against Hesai just last month, two months after buying Velodyne. Ouster also filed a complaint with the U.S. International Trade Commission (ITC).
Whether Ouster can reach a similar settlement with Hesai remains to be seen. But the U.S. company is probably hoping to win sympathy from the ITC, a government agency, due to China's weak record for intellectual property protection.
Intellectual property disputes aside, Hesai also has much more mundane problems due to its heavy losses. Even though the global tech sector has rebounded in recent months, investors may be growing wary of such startups that promise the future while burning big cash in the present.
Hesai reported its loss nearly doubled to 119 million yuan ($17 million) in the first three months of the year, while its gross margin plummeted to 37.8% from 50.9% a year earlier – though the company noted the latest margin was up 780 basis points from the previous quarter.
None of that fazed CEO and co-founder Li Yifan, who proclaimed that 2023 would be a "transformational year," with likely interest from European and American OEM customers and the first successful production sample from Hesai's new "Hertz" center in Hangzhou.
Strong revenue growth
Despite the widening losses and tumbling margins, Hesai reported first-quarter revenues that will be hard for global competitors to beat, with the figure up 73% year-on-year to 429.9 million yuan. Hesai's quarterly total LiDAR shipments also rose by a sharp 403% year-on-year to 34,834 units.
Li added that second-quarter shipments of autonomous mobility and advanced driver assistance systems (ADAS) products were heading for record highs, with unit sales expected to rise 40% quarter-on-quarter. The company forecast its overall revenue would roughly double year-on-year in the second quarter to between 410 million and 430 million yuan.
In other developments, Hesai said it signed a deal to supply its newest LiDAR system to existing customer Li Auto (LI.US; 2015.HK), as well as to a new EV model from Jidu, a joint venture between Baidu (BIDU.US; 9888.HK) and domestic car giant Geely Group. It said it also signed the largest robotaxi LiDAR contract in its history, and added its advanced R&D and intelligent manufacturing center in Shanghai, called "Maxwell," is due for completion in the third quarter.
The fusion around cameras, mapping software and LiDAR technology is currently driving growth in the autonomous driving sector, according to a report by Grand View Research. North America is currently the largest source of demand, with 36.6%, according to the report. But Asia is the fastest growing region, with 14.4% annual growth expected between 2022 and 2030.
Engineering and corridor mapping of major infrastructure dominated the global LiDAR market in 2022, with a total estimated market size of $2.23 billion. Grand View forecasts the overall LiDAR market will be worth at least twice that amount by 2030, and other forecasts also see strong growth of 50% more between 2022 and 2030, according to Straits Research.
So, with such big potential, why isn't Hesai more popular with investors?
Part of the answer may be a lack of diversity among its customers. All 11 of Hesai's OEM customers are based in, or owned by, mainland Chinese entities, including the historic British Lotus sportscar brand, now owned by Geely.
Hesai needs to show more business with the European and American manufacturers it has said it is currently negotiating with to prove it can be successful outside China. That's not to downplay the importance of China, which is quickly emerging as a leader in technology used in a new generation of clean energy, autonomous vehicles.
On the other hand, in there is no assurance that Hesai will stay dominant in the current crowded marketplace. From an investor's perspective, its current $1 billion market cap gives it a relatively high price to book (P/B) ratio of 2.5. That's roughly double the 1.3 for both Ouster and Denso (6902.T), Toyota's LiDAR partner, whose market cap of $47 billion is far higher than Hesai's. Israel's Innoviz Technologies (INVZ.US) also trades at a lower P/B ratio of 1.86.
None of those ratios is particularly high for such a high-growth industry. As we've previously noted, Hesai also faces stiff competition at home from companies affiliated with other big domestic carmakers like Nio (NIO.US; 9866.HK), XPeng (XPEV.US; 9868.HK) and Great Wall, which are also undervalued. All this shows there are still lots of choices for investors in the LiDAR space, each with its own pluses and minuses, making it more difficult to figure out who will come out on top.
To subscribe to Bamboo Works free weekly newsletter, click here