FAST NEWS: JW Therapeutics to expand collaboration with 2Seventy Bio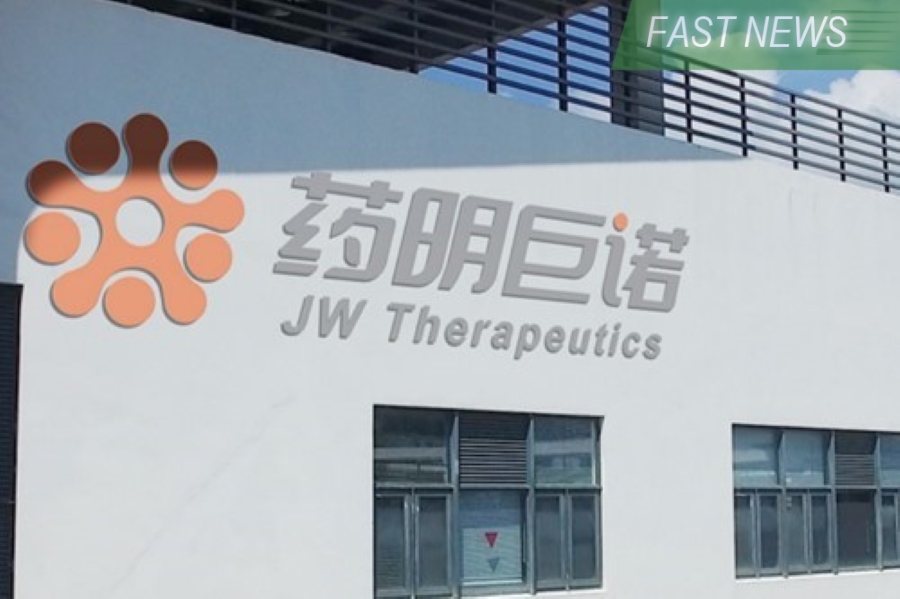 The latest: Drug maker JW (Cayman) Therapeutics Co. Ltd. (2126.HK) said on Tuesday it is in talks to expand its strategic alliance with 2Seventy Bio (TSVT.US), which began with a partnership established in 2022.
Looking up: The potential collaboration could provide resources allowing JW to co-develop new drug candidates from 2Seventy Bio's portfolio, using T-cell receptor-based technologies to target solid tumors, as well as autoimmune diseases.
Take Note: The expanded collaboration is still under negotiation and there is no guarantee an agreement will be reached.
Digging Deeper: JW Therapeutics is a Sino-U.S. joint venture founded in 2016 by Juno Therapeutics, a unit of global giant Bristol-Myers Squibb (BMY.US), and the Hong Kong- and Shanghai-listed WuXi AppTec (2359.HK; 603259.SH). The company specializes in personalized cancer treatments known as chimeric antigen receptor therapeutics (CAR-T), which enhance a patient's own immune defenses to attack tumor cells. Its first drug, Carteyva, was approved for sale in China in 2021. But sales have been slow to take off due to high production costs and lack of the drug's inclusion in China's national health insurance plan. As a result, the company generated only 94 prescriptions of Carteyva in the first half of this year.
Market Reaction: After opening 9% higher, JW Therapeutics' shares gave back most of those gains on Wednesday morning and closed up 1.4% at HK$2.16 by the midday break. The stock now trades at the lower end of its 52-week range.
Translation by A. Au
Have a great investment idea but don't know how to spread the word? We can help! Contact us for more details.
To subscribe to Bamboo Works weekly free newsletter, click here