Education Crackdown Creates 'Zombies Companies' in Need of Transformation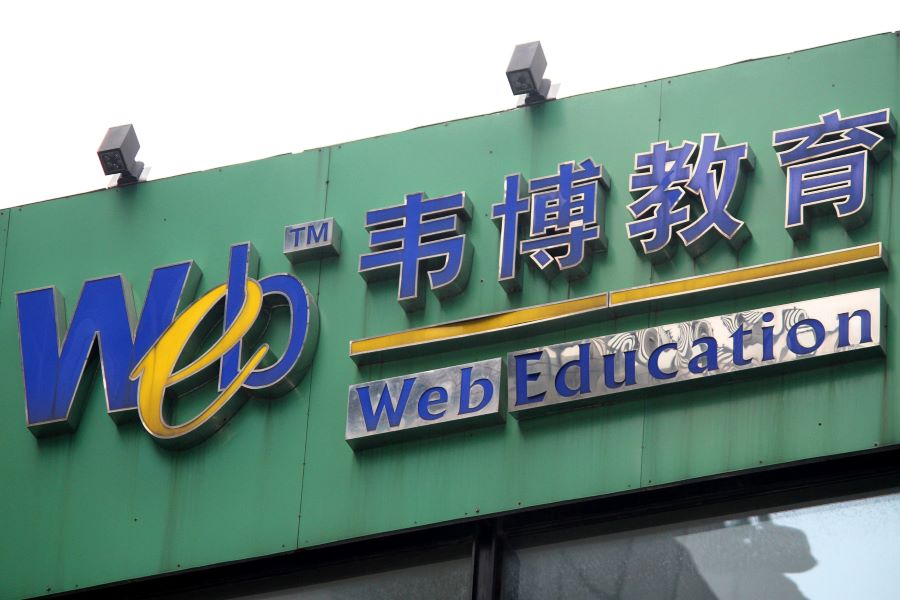 Beijing municipal government's new rules requiring non-profit status for after-school tutoring firms marks group's latest setback
Key points:
Beijing has become the first major city requiring all after-school education companies to become non-profits, according to announcements from the companies
Companies are unlikely to be shut down, but may have to sell core assets and look for new businesses to take advantage of their core skills and technologies
By Doug Young
China's bustling crowd of after-school tutoring providers are increasingly looking like field of "zombie companies."
That's one key takeaway from a look at these companies' stocks, which have essentially flatlined since July 26 – the day specific measures to rein in the group were first announced. Normally flatlining would be considered a bad thing, as it signals the death of whoever is involved.
But in this case the flatlining might actually be considered a somewhat good thing, as it ends a period of steady declines that have seen most companies' shares lose 85% or more of their value since the start of the year.
The latest twist in the story of China's crackdown on after-school education providers saw most of the big players issue announcements towards the end of last week detailing new measures to rein in their activity by the Beijing municipal government.
Before reviewing those latest developments, we'll provide a broader recap of this fast-moving story that has wiped out billions of dollars in market value for around a dozen Chinese education companies listed in both the U.S. and Hong Kong. From there, we'll try and figure out what's likely to happen next, and whether this group of zombie companies will ultimately delist, become worthless or perhaps come back to life.
Word that China was preparing to clamp down on after-school tutoring services started to circulate last year, as the central government aimed to ease pressure on overworked and stressed-out students. Momentum began to build around March with growing signals in various written documents, many at the local level, and also reports of specific central government plans.
Those signals derailed a number of IPOs, including planned U.S. listings by Spark Education and Jianzhi Education, the latter of which filed to list just last month; and also a planned Hong Kong IPO by a company called Global EduTech.
Three of the biggest messages coming out were: all companies would be forced to re-register to operate as of Sept. 1, with smaller operators unlikely to get new permits; all companies would have to run their after-school tutoring services on a non-profit basis and couldn't make IPOs; and no classes would be allowed on weekends, breaks or public holidays.
All of those conditions were officially included in a July 24 "opinion" issued by the General Office of the CPC Central Committee and the General Office of the State Council, two top central government bodies. The message was reinforced in a set of measures issued by the Beijing municipal government on Aug. 14, which was detailed by industry leaders New Oriental (EDU.US), TAL Education (TAL.US) as well as Youdao (DAO.US) and Hong Kong-listed Koolearn in separate but very similar announcements dated last Wednesday and Thursday.
As we mentioned at the outset, the companies' stocks have all essentially flatlined since July 26, which is when the central government edict was officially disclosed. The latest Beijing measures, which almost certainly will kick off similar announcements from other local governments around China, had little or no impact on the companies' stocks.
Then again, it's hard to kill someone or something that's already dead.
Still Some Value?
With all that background in mind, we'll spend the second half of this space trying to figure out what's ahead for this group. We've previously said the new rules are almost certain to meet with some pushback from parents who will feel even more pressure to find ways to cram extra tutoring into their children's lives in time periods that are still allowed.
That could result in some easing of the restrictions on tutoring during weekends and holiday periods, since both New Oriental and TAL note in their latest announcements that they historically have derived a majority of their revenue from classes offered during those times.
But no amount of pushback is likely to change the government's decision to force companies to take on non-profit status. That's really not that surprising or unreasonable, as most private school operators in the more mature Western markets also operate as non-profits to avoid conflicts between doing what's best for students and what's best for maximizing profits.
As we've said before, schools that focus on adult education look best set to weather the storm. Those include vocational education specialist China East Education (0667.HK) and Youdao, whose shares have "only" lost about half their value this year. In fact, Youdao somewhat proudly noted in its announcement last week that revenue from classes that will be affected by the new measures accounted for less than half of its total in this year's first quarter.
All of the others are likely to remain in business, as the central government has made it clear it doesn't want to shut down the industry completely. But since the companies that are allowed to keep operating will have to become non-profit, their related assets will instantly become unsuitable for a publicly listed entity whose core mission is to be profitable.
That means that as we move forward, these companies are likely to start stating more clearly which portion of their operations will be affected by the new rules and which won't, similar to what Youdao has done. The listed companies will then have to move their non-profit operations out of the listed company, perhaps by selling them. Such sales could help to recoup some of their losses, though such assets are unlikely to fetch very high prices due to their non-profit status.
We've actually seen this kind of sea change happen before in China about 15 years ago when the sector offering SMS-related services was forced to change its business model overnight. Most of the companies in that space managed to adapt by moving into new areas, with NetEase (NTES.US) emerging as the most successful adaptor with its move into online games.
Perhaps it's no coincidence that Youdao counts NetEase as its primary stakeholder and also looks the best positioned to make the transition. Companies with well-developed and proprietary online assets could also make the transition by shifting those resources into other areas like gaming, entertainment and information services.
Now it's up to investors to figure out who is best-positioned to survive the storm and even thrive afterwards.
To subscribe to Bamboo Works free weekly newsletter, click here