Adult Educator Jianzhi Defies Regulatory Storm With IPO Application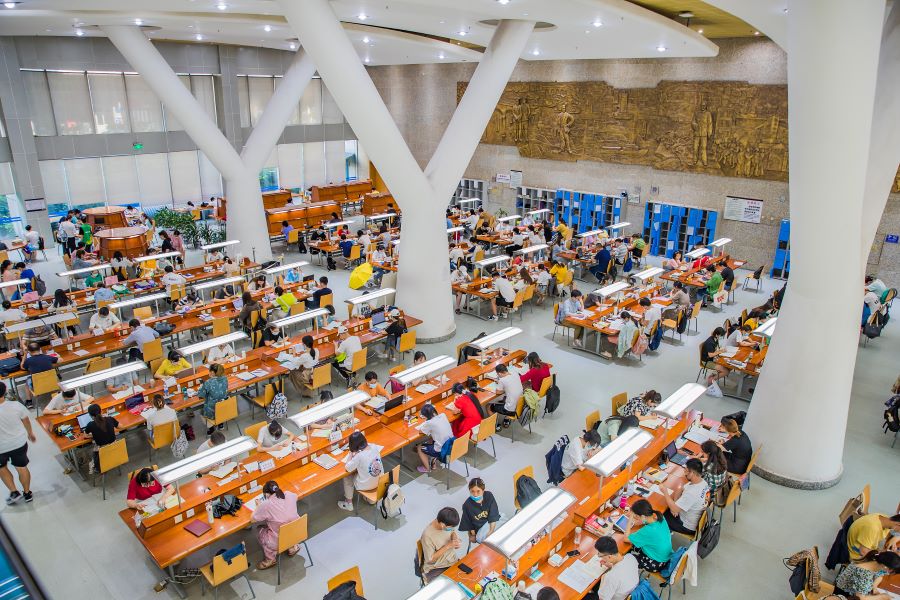 Profitable provider of educational content to universities and libraries files for New York listing to raise $50 million
Key points:
Jianzhi is different from most education companies to recently list due to its focus on adult education and the fact that it's profitable
Company could be valued in the $600 million to $800 million range due to its profitability and relatively low regulatory risk
By Doug Young
"Brave" is the first word that comes to mind to describe a newly filed IPO application from Jianzhi Education Technology Group Co. Ltd.
The plan comes as a maelstrom engulfs U.S.- and Hong Kong-listed Chinese companies in general, with tech and education firms especially hard hit. Both types are being subject to intense scrutiny by Chinese regulators for different reasons, which we'll review shortly. But the bottom line is that shares of both types of companies have taken a huge beating lately.
Things have gotten so bad that a number of companies that filed for IPOs in New York appear to have withdrawn their applications in the last week, based on the disappearance of their names from a list of active IPOs maintained by the New York Stock Exchange.
The list of IPO candidates recently "missing in action" includes tech companies LinkDoc and Manycore, as well as education company Spark Education. Another recent IPO application by the very low-tech Daojia, which provides maids and nannies to middle class Chinese homes, has also disappeared, underscoring just how antsy everyone has become.
Staring at such a major storm, Jianzhi has just applied for what would otherwise be a relatively ho-hum U.S. IPO to raise about $50 million, according to its prospectus filed on Tuesday. We use the term "ho hum" to describe this offering, because $50 million is a relatively modest target. What's more, the underwriters are AMTD and Loop Capital Markets, which are far lesser-known than the big investment banks that have underwritten most offshore Chinese IPOs recently.
What really makes this IPO noteworthy is its audacity, which perhaps owes partly to its smaller underwriters that may be less aware of all the controversy now swirling around U.S.-listed Chinese stocks.
As we've mentioned above, Jianzhi sits at the center of two separate storms that have engulfed such companies lately. The older of those dates back several months and involves providers of online extracurricular classes. Those companies have come under the gun lately from regulators worried that Chinese primary students have become too stressed out by all the classwork that is suddenly being heaped on them both in school and outside the classroom.
A brewing regulatory crackdown that could ban extracurricular instruction on weekends and holidays has caused shares of many listed education companies to tumble by more than half this year, and was almost certainly a factor behind Spark Education's apparent decision to halt its recently filed IPO plan.
The second storm has engulfed high-tech stocks over the last two weeks, as China's cybersecurity regulator castigates companies for posing a potential national security risk due to their mishandling of sensitive user data. That storm has centered on three recently listed companies that were singled out for criticism: the Uber-like DiDi Global, as well as truck logistics specialist Full Truck Alliance and online employment specialist Kanzhun.
Above the Fray?
All that said, we'll spend the rest of this space looking more closely at Jianzhi and why it may have decided to move ahead with its plans despite all the controversy, as well as how it might be valued if and when it finally lists. Some might view its audacity as a sign of confidence that it sees itself outside the storm engulfing all the other companies. Others might just see the company as naïve and uniformed.
The former group might argue that Jianzhi is indeed above the fray because its products and services target adults rather than primary school students that are the focus of the education crackdown. The company sells content, mostly instructional videos, to customers that include universities and libraries that can then offer that content to college students and adults looking to improve their prospects in China's competitive job market.
Indeed, Jianzhi points out in its prospectus that China's Education Ministry is quite supportive of such products and services, in sharp contrast to offerings targeted at primary students.
The other thing that makes Jianzhi stand out is the fact that it's actually profitable – unlike nearly all of the online education specialists. Its profits aren't particularly impressive, at least on the surface, rising 4% last year to 86.9 million yuan ($13.4 million) from 2019. But the fact that it was profitable at all last year and even posted some growth could be considered impressive when one considers that many of its university and library customers were largely shuttered in the first half of the year.
The company's revenue looks slightly better, rising 13% last year to about 405 million yuan. The company's gross profit margin actually fell from 36.5% in 2019 to 31.9% in 2020. That's never a good sign for a growth company, since margins should improve with growing scale.
One might speculate that Jianzhi is proceeding into such a storm due to a shortage of cash. Indeed, its cash dropped considerably to 21 million yuan at the end of 2020 from 88 million yuan a year earlier, the prospectus shows. But the figure rebounded to 33.7 million yuan at the end of this year's first quarter, and Jianzhi specifies that 75% of the funds it raises in the listing will go to developing new products and services.
Then there's valuation. One of the best comparables is probably China East Education, which trains adults in areas like cooking and IT services, and now trades at a high price-to-earnings ratio (PE) of 72. Perhaps more typical are traditional classroom instruction leader New Oriental and school operator Hailiang, which trade at PEs of 26 and 15, respectively.
A PE similar to China East Education's could value Jianzhi at nearly $1 billion, while a New Oriental-level PE would be a much lower $350 million. A valuation at the higher end of that spectrum, perhaps in the $700 million to $800 million range, seems most likely due to the company's profitability and relatively low regulatory risk. That assumes the IPO actually moves ahead, which seems like a 50-50 bet in the current climate.
To subscribe to Bamboo Works free weekly newsletter, click here