Drug Maker I-Mab Wins Plaudits as Analysts Urge Caution on Soaring Stock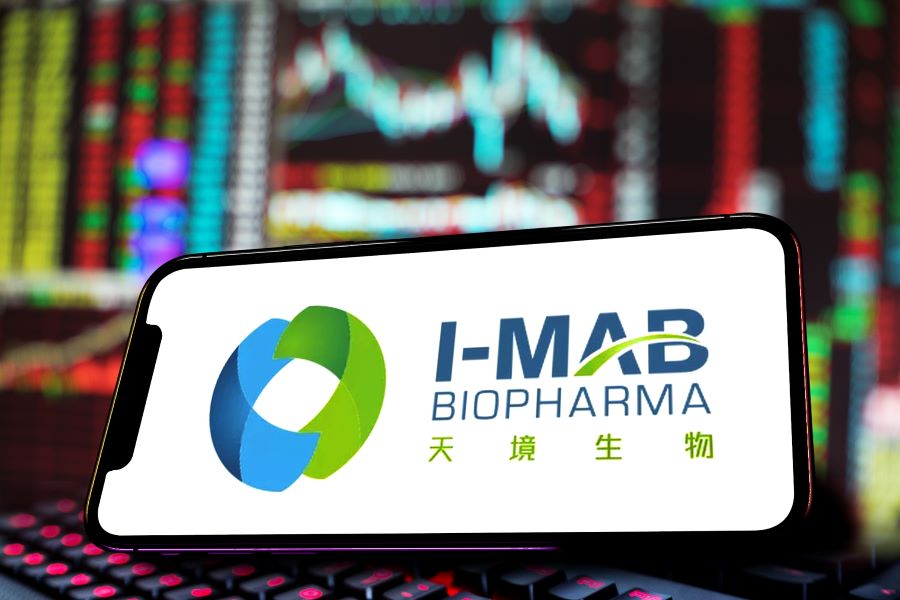 Cancer specialist's shares have nearly doubled in the last six months after it posted its first-ever profit and named two well-connected board members
Key points:
I-Mab's shares have nearly doubled over the past six months on major licensing deal, fundraising and pending drug approvals
Appointment of two new well-connected board members could expedite first approvals of company's drugs in China
By Richard Barbarossa
Cancer drug developer I-Mab (IMAB.US) has been on a roll this year.
The company's shares have nearly doubled in the past six months after it recorded its first profits last year, and was included on the MSCI China All Shares Index in May. Adding to the excitement, the company closed out the first half of this year by earning a spot on the Institutional Investor's All-Asia Executive Team 2021.
But the recent kudos and milestones come against a less certain backdrop, as analysts predict the company is likely to slip back into the loss column since its first-ever profit was largely due to a major licensing fee. Some analysts also believe the company's stock may be ready for a pause after its recent run-up.
At the end of the day, I-Mab also has yet to get any of its drugs approved for commercial sale, though it is getting close.
The Shanghai-based firm, which has more than 15 drugs in clinical and pre-clinical stages of development for treatment of various immuno-oncological and immunoinflammatory diseases, was among the "Honored Companies" and "Best CFO" categories on the Institutional Investor list released on Tuesday.
Institutional Investor, a monthly publication of the well-respected Euromoney Institutional Investor, compiled its annual list by surveying 4,084 investment professionals, including buy and sell-side analysts.
While it made the list, which excludes Japanese companies, I-Mab was significantly out scored by Hong Kong-listed domestic peers such as Innovent Biologics Inc. and WuXi Biologics, which earned the highest votes among the listed China health care companies.
I-Mab's achievements in the past 18 months include naming two board members with previous experience at China's top drug regulator, and inking a licensing deal that could be worth up to $2.94 billion allowing a unit of global giant AbbVie Inc. to commercialize one of its drugs outside of China.
Recent investor confidence owes in no small part to the abilities of I-Mab's CFO Zhu Jielun, a financial veteran and favorite on the Institutional Investor list, who has overseen the company's recent rapid growth since joining in August 2018 and becoming a director in July 2019.
During his brief tenure, Zhu has guided I-Mab through a $103.7 million listing on the Nasdaq in January last year and the AbbVie licensing deal in September, which become the largest such cross-border transaction in China. That same month I-Mab raised another $418 million through a private placement to a group led by Hillhouse Capital.
Prior to joining the company, Zhu's resume included jobs as managing director and head of Asia healthcare investment banking at Jefferies Hong Kong Ltd. and work at Deutsche Bank.
Big-Name Board Appointments
Zhu's role aside, the new addition of Dr. He Ruyi and Professor Shao Rong to I-Mab's board announced early last month may prove equally crucial to the company's next phase of growth. Both have worked directly with China's National Medical Products Administration (NMPA) that reviews and approves new medicines.
He was formerly chief scientist at the Center for Drug Evaluation at the NMPA, which he joined in 2016 after working at the U.S. Food and Drug Administration (FDA) for almost two decades. He also oversaw many reforms to China's drug evaluation system and introduced international policies, including conditional approval and acceptance of clinical data from abroad, according to a statement announcing the appointments.
That puts He, who is chief medical officer of Hong Kong-listed RemeGen Co. Ltd. and a venture partner of SDIC Fund Management Co., in a strong position to help I-Mab to navigate China's approval process as it works to get its first drugs to the market.
Shao was previously director of the NMPA Key Laboratory of Drug Regulatory Innovation and Evaluation and as an expert committee member for the NMPA when it revised its Drug Administration Law in 2019. That law sped up the development and approval processes for new drugs in China, paving the way for the rapid growth of companies like I-Mab.
The addition of the new board members comes as I-Mab seeks to transition from a clinical stage biotech startup to a global biopharmaceutical company. It is aiming to tap into a China pharmaceutical market that's forecast to grow to $161.8 billion by 2023, according to Daxue Consulting.
The latest advance for its plans came last week when the NMPA approved it to start a phase 1b trial for its most advanced product candidate felzartamab, which it has licensed from Germany's MorphoSys AG. The drug is based on HuCAL antibody technology to aid in the treatment of multiple myeloma, a cancer of plasma cells in bone marrow.
I-Mab is aiming to submit a new drug application for felzartamab in China by this year's fourth quarter, competing with a similar product made by U.S. drug behemoth Johnson & Johnson that is already on the market. Another rival treatment made by France's Sanofi S.A. is at roughly the same stage in the approval process.
The bullish investor sentiment towards I-Mab's U.S. stock has led the company to explore the possibility of secondary listings on China's STAR Market in Shanghai and the Hong Kong Stock Exchange, the company said in March. Such dual listings are becoming increasingly popular among U.S.-listed Chinese firms, especially as tensions remain high between the world's two largest economies.
Such a secondary listing would also come as I-Mab is in talks with several U.S. and European pharmaceutical companies to jointly develop its cancer treatment uliledlimab, or TJD5, that could be worth a few billion dollars, Bloomberg reported in June, citing unnamed sources.
Despite the positive signals, analysts are wary that I-Mab's nascent profitability may be short-lived, since its profit last year was made possible by the AbbVie licensing deal.
A survey of 13 analysts by Yahoo Finance predicts the company's revenue will drop almost 60% to $97.8 million in 2021. Of those, 11 have a "buy" rating on the shares, while two have "strong buy," with price targets from $75 to $100, compared with its latest close of $84.43. That means at least some of those believe I-Mab's shares could be set for a breather.
The stock has soared almost 80% over the last six months, compared with a 12% rise for the Nasdaq Biotechnology Index, to which I-Mab was added in December. The index has 278 constituents, including industry heavyweights such as Amgen and Covid-19 vaccine maker AstraZeneca.
To subscribe to Bamboo Works weekly newsletter, click here