Daqo's Secondary China IPO: Good for Daqo, But Less Clear for U.S. Shareholders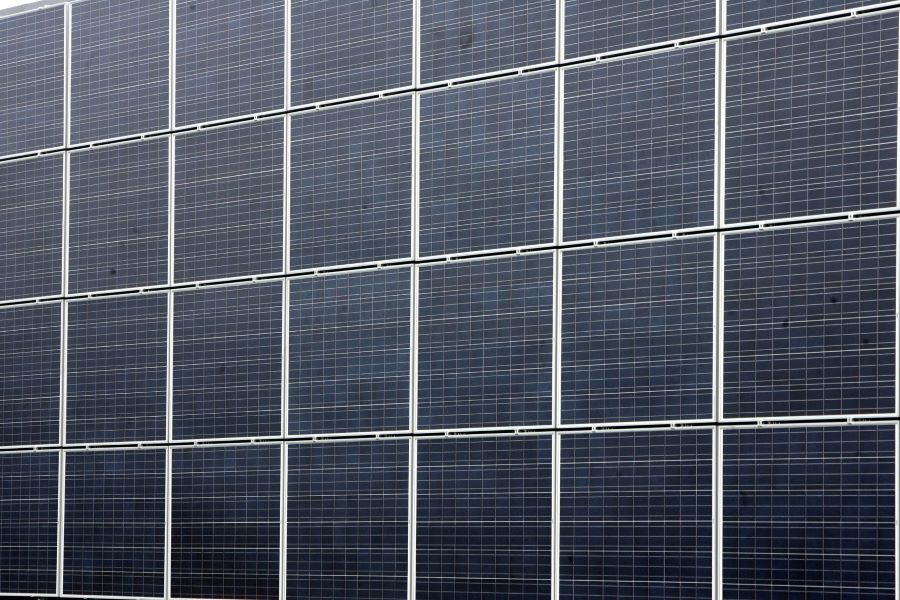 Company's plan for dual listing on Shanghai's STAR Market moves ahead with submission to Chinese securities regulator
Key points:
Daqo is at the forefront of a group of New York-listed private Chinese firms seeking secondary listings on China's 2-year-old STAR Market
The dual listing should benefit the company, but could have relatively little upside for its New York-listed shares
By Doug Young
Today we break from our usual discussion of corporate strategy and instead examine a growing financial strategy of Chinese companies: listing in multiple markets at once, usually combinations involving Shanghai, Shenzhen, Hong Kong and New York. Our starting point for the discussion is a new update from polysilicon maker Daqo New Energy Corp. (NYSE: DQ) on its plan for a Shanghai listing to complement its existing one in New York.
More precisely, Daqo has applied to list shares of its Xinjiang Daqo New Energy unit on China's STAR Market, a two-year-old Nasdaq-style board in Shanghai for high-growth companies. Firms that list on the STAR Market aren't subject to many of the tougher restrictions for ones that list on the older Shanghai main board, which is mostly populated by big state-owned companies.
Before we go any further, we'll start with some background on the latest trends for these dual listings. Until as recently as 2010, privately funded high-growth companies were essentially barred from listing in China, which gave preference to state-owned entities. That changed with the launch of the ChiNext growth board in Shenzhen in 2009, though few, if any, of the companies that listed there ever pursued secondary listings outside China.
At the same time, many Chinese high-growth companies, especially from the internet space, began listing in New York as early as 2000 due to inability to list in China. That group also eschewed the more Western-style Hong Kong market, due to its ban on a weighted shareholding structure that many of these companies used, though that structure was acceptable in New York.
All that started changing a couple of years ago, when Hong Kong ended its ban, and more recently the STAR market began welcoming New York-listed companies to make secondary listings back at home.
The result has been a steady flow of New York-listed Chinese companies making secondary listings in Hong Kong over the last two years, with the STAR Market emerging more recently as a new choice for such secondary listings. Alibaba pioneered the New York-Hong Kong strategy, while chip giant SMIC was a ground breaker when it listed on the STAR Market last year to complement its older Hong Kong listing.
From a company's perspective, such dual listings make their shares available to a wider range of investors in different time zones for near round-the-clock trading. They also lower the risk for after-hours rumors to affect stock prices. Such listings could also provide some insurance for Chinese companies in the unlikely case they're forced to de-list from New York due to growing Sino-U.S. tensions.
But what do such secondary listings mean for U.S.- and Hong Kong-based traders? We'll examine that question in the remainder of this discussion. Judging purely by investor reaction in New York, the development was seen as a positive. Daqo's shares rallied 6% after it announced its Shanghai listing was moving forward, marking their latest upswing in what's been a truly roller coaster year for the volatile new energy sector.
We should note that this kind of single-day swing has become quite common for the sector this year for reason's we've previously discussed, and Daqo's shares are still down 36% from a peak back in February.
Value Gap
In terms of valuations, there's little question that stocks listed in Shanghai and Shenzhen – which are largely closed to most Western investors – trade at relatively higher valuations than the same companies' shares that are concurrently listed in New York or Hong Kong.
From the private company realm there aren't too many good examples here, as most such dual-listed names are typically big state-owned enterprises. But one good example is telecoms equipment giant ZTE Corp., whose Shenzhen-listed shares trade at a price-to-earnings (PE) multiple of 34, compared with a far lower 19 for their Hong Kong-traded shares.
Another good example is Semiconductor Manufacturing International Corp. (SMIC), China's largest chipmaker that mostly behaves like a private company despite its big government backing. The company's shares were laggards for most of the time after their 2004 listing in Hong Kong. But they've become much hotter since China recently signaled its intent to build up its chip sector.
SMIC's shares got an additional lift, similar to what's now happening with Daqo, when the company announced its intent to make a STAR Market listing in Shanghai. Following that blockbuster deal last year, the biggest in the STAR Market's brief history, SMIC's Shanghai-listed shares now trade at a lofty PE of 80. By comparison, its Hong Kong-listed shares trade at a far lower 29.
The sharp divergence is also apparent in performance of stocks for the two different listings. Whereas SMIC's STAR Market shares have doubled since their trading debut in the middle of last July, the company's Hong Kong-listed shares have actually fallen about 14% over that time.
All that brings us back to Daqo, which disclosed in its Tuesday announcement that its application for a STAR Market listing by its 95%-controlled Xinjiang Daqo New Energy unit was formally submitted by the Shanghai Stock Exchange to the Chinese securities regulator last week. It also provided some basic financials for the unit, saying it expected Xinjiang Daqo to report revenue of about 2.5 billion yuan ($392 million) and a profit of about 1.3 billion yuan in the current quarter through June.
Here we should also note that Daqo, whose business is providing the polysilicon that is the main ingredient in solar panel production, isn't the only company from its class seeking this kind of dual listing. Solar panel maker JinkoSolar has also disclosed similar intent, and rival Canadian Solar is also reportedly seeking such a listing.
If current conditions are any indicator, new China listings are almost certain to benefit these companies by essentially allowing them to raise roughly double the funds from what they would be able to raise overseas by selling the same shares to investors in their home market. But that premium may stay locked up in China, at least for now, meaning investors in these companies' U.S.- and Hong Kong-listed shares could see little upside from such secondary listings.
To subscribe to Bamboo Works weekly newsletter, click here