Polysilicon Maker Daqo Suffers Ahead of Brewing Solar Downturn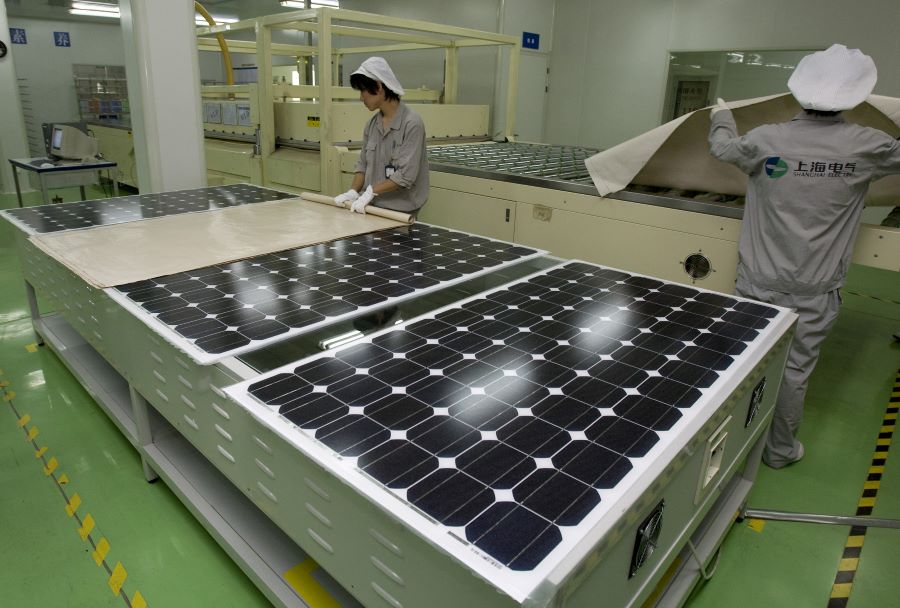 Company's shares were unchanged after latest upbeat quarterly report, and are down 40% from their February peak
Key points:
Investors are cool over Daqo New Energy over concerns about a peak in polysilicon prices as soon as early next year
Political factors related to the company's production facilities in China's western Xinjiang region are also a risk factor
By Doug Young
We seldom begin by looking a company's valuation or recent stock trends, preferring to save that information for later, after reviewing the latest news. But in this case we'll break with tradition, as those basic analytical tools reveal that something unusual is happening in the hot solar energy realm, as reflected by the latest trends with Daqo New Energy Corp. (NYSE: DQ).
The company, a leading producer of polysilicon that is one of the main ingredients in solar panels, has just reported its latest quarterly results that look quite impressive – especially its guidance for the rest of this year. But contrary to what one might expect, the company's shares barely moved on Tuesday after the announcement – and were even down a tiny fraction.
The company's price-to-earnings (PE) ratio was similarly downbeat for a company that looks set to benefit from soaring prices for its main product, fueled by booming demand as many nations rush to install more renewable energy to reduce their carbon footprints. The company's profit is expected to more than triple this year, based on analyst forecasts. And yet, its PE based on its expected 2021 profit is a meager 12.
So, what's happening?
The answer is twofold. The biggest factor is the solar sector's notoriety for boom-bust cycles. In this case, investors are clearly looking ahead to the high likelihood that the current boom could be followed by a major bust in the next year or two.
The second factor is very company-specific and relates to the fact that Daqo and many of its Chinese peers make their polysilicon in western China's Xinjiang region. People who follow that issue will know that China has come under intense criticism from the West over various allegations of mistreatment of locals in Xinjiang – allegations that China vehemently denies.
Daqo has also come under scrutiny in this regard, to the extent that it hosted a tour of its Xinjiang facility last week to show that all of its workers were being treated fairly. Still, the broader controversy will continue to hang over the company and peers like East Hope New Energy that are some of the world's top producers and make their polysilicon in the region.
The big concern is that Western countries or companies could take punitive action against these polysilicon makers, similar to some clothing makers that stopped buying Xinjiang-grown cotton to protest the alleged worker mistreatment.
There's really not much more to say on this topic, other than it will continue to hang over the Chinese producers for the foreseeable future. The factor will remain a relatively large risk for companies like Daqo because Western countries are by far the biggest single group of solar panel buyers.
But the bigger and more immediate risk facing polysilicon makers is concerns about a looming bust for their sector. That could easily come from a flood of new capacity now under construction as manufacturers rush to seize on the current booming demand.
Surging Prices
All that said, we'll spend the rest of this space looking at Daqo's latest results, including its outlook on polysilicon prices that looks extremely bullish for the rest of this year. The view becomes cloudier heading into 2022, which is when much of the new capacity will start coming on stream, including a new facility that Daqo is currently building.
While the sector is booming, Daqo's first-quarter results were a bit more-subdued. Its first-quarter sales volume actually fell to 21,471 metric tons from 23,186 metric tons in the fourth quarter, as it produced at maximum capacity. Revenue trends were similar, with the company's first-quarter revenue of $256 million roughly the same as the fourth quarter, even though it was up by more than 50% from a year earlier due to soaring prices.
Those soaring prices resulted in a huge profit jump, with the company's net income more than doubling to $83 million from $33 million a year earlier.
Daqo's outlook was also quite strong. Its most-bullish forecast was a prediction that its average selling price (ASP) for polysilicon would soar to between $19 and $20 per kilogram in the current quarter from a far lower $11.90 in the first quarter. It explained that the big jump was due to the fact that many deliveries for the first quarter were for orders signed before the recent boom.
But CEO Zhang Longgen acknowledged on the company's earnings call that prices are already at or near a peak, and are likely to start falling rapidly around the second half of next year as new capacity starts coming on stream. Daqo itself is currently building a new plant that will boost its own capacity by nearly 50%, and many other producers are making similarly bold moves.
Daqo's stock soared last year and reached its own peak back in February but has fallen about 40% from that peak since then. That's largely in line with a similar 40% decline over that period for the broader Invesco Solar exchange traded fund (ETF). While we noted earlier that Daqo's PE based on 2021 profits is quite low, the figure is a much higher 42 based on earnings from last year – a relatively rich valuation compared with 28 for German peer Wacker Chemie.
At the end of the day, it does seem almost certain that polysilicon makers will see their profits peak this year or next, and fall after that – perhaps sharply. Daqo does seem to be preparing for that eventuality by signing long-term supply agreements with many of its customers, which could help to protect it when prices plummet. As a result of such deals, executives said the company has already sold all of its planned output for this year and next.
To subscribe to Bamboo Works weekly newsletter, click here