Chinese Wheelchair Maker Tests U.S. Regulator's Appetite for Controversial VIE Structure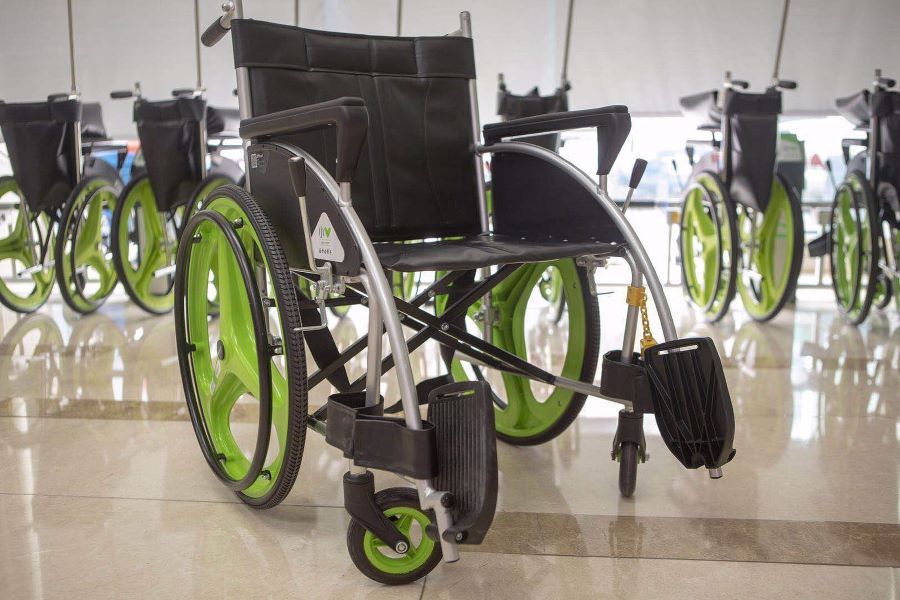 Jin Medical is first Chinese firm using the variable interest entity (VIE) structure to apply for a New York IPO since the U.S. regulator temporarily banned such listings earlier this year
Key Takeaways:
Jin Medical is the first Chinese company using a VIE structure to seek a New York listing since the U.S. securities regulator temporarily banned such applications earlier this year
The wheelchair maker said in its prospectus it believes its application is legally acceptable to various Chinese regulators
By Doug Young
When it comes to Chinese firms listing in New York, medical IPOs appear to offer the best medicine against controversy.
That's the message that's quickly coming through with a trickle of new IPO applications starting to re-emerge on Wall Street, including the latest from wheelchair maker Jin Medical International Ltd. (ZJYL.US). The company made its first public filing for a listing on the Nasdaq in late September, and last Friday filed an updated version that includes a price range and final fundraising targets.
Normally this kind of low-tech listing – which aims to raise a very modest $25 million to $30 million – would be greeted with yawns and indifference by most investors and market watchers. But these are no ordinary times, as the U.S. and China have both expressed a number of concerns since early this year over these cross-border IPOs.
The U.S. concerns center mostly on the "variable interest entity" (VIE) corporate structure used by many Chinese companies listing overseas. That structure is designed to skirt Chinese restrictions on foreign ownership of domestic companies, especially ones in high-tech areas like the internet. But the U.S. worries the structure contains big risks that most U.S. investors don't fully understand.
From China's side, the biggest concern has been data security as Beijing worries that U.S. listings might give American officials access to troves of potentially sensitive data on Chinese consumers and businesses. Those concerns led the Uber-like DiDi Global (DIDI.US) to recently announce it will de-list from New York just months after its IPO, and re-list its shares in Hong Kong.
The concerns from both sides of the Pacific caused new IPO filings to come to a near standstill since July, though a few like this latest from Jin Medical have quietly been moving ahead.
The only major company to list during this period has been LianBio (LIAN.US), a biotech firm that raised $325 million with its IPO early last month. The company's shares haven't performed too well since their debut, and are now down about 40% from their listing price of $16. That's not too surprising, since the company is just one of dozens listed in the U.S., Hong Kong and the Chinese mainland that are currently developing drugs and have yet to earn any actual revenue.
Two others whose recent filings indicate they are moving ahead are: disposable medical device maker Meihua International, which made its first public IPO filing to raise up to $57 million in early November and submitted an updated prospectus on Dec. 2; and Atour, a hotel operator that first filed for its IPO in early June, before the DiDi controversy, and filed its latest updated prospectus in early November.
Jin Medical's listing is notable because it's the first we've seen post-DiDi for a company that uses the VIE structure. By comparison, Meihua, Atour and LianBio have all pointed out they do not use the structure. Jin Medical devotes about a third of the introductory section of its prospectus to discussion of the unique risks posed by the VIE structure.
Regulatory Hurdles
Another lengthy section of the roughly dozen paragraphs in the introduction of Jin Medical's prospectus is dedicated to mention of China's new cybersecurity law that requires data security reviews for some companies, as well as other potential Chinese regulatory obstacles to an overseas listing.
"As of the date of this prospectus, our PRC counsel has advised us that we, our PRC subsidiaries and the VIE (1) are not required to obtain permission from any PRC authorities to issue our ordinary shares to foreign investors, (2) are not subject to permission requirements from the Chinese Securities Regulatory Commission (the "CSRC"), the Cyberspace Administration of China (the "CAC"), nor any other entity to approve of the VIE's operations, and (3) have not been denied such permissions by any PRC authorities."
We can probably expect to see this kind of "all clear" message in all new listing applications going forward, which simply means the company's lawyers don't believe they will get any resistance from Chinese regulators.
It's not surprising that of the four listings currently moving forward, three are coming from the medical sector. LianBio's is probably the least controversial because it doesn't use a VIE structure and the company doesn't have any customers yet. Meihua's is also relatively uncontroversial because it sells its disposable medical devices to hospitals and other big medical operations, and thus doesn't have information on individual users, nor does it use a VIE structure.
Similarly, Jin Medical sells most of its wheelchairs to big distributors, not to individual buyers. What's more, the company's biggest customer, which accounted for 81% of its sales in the six months through March 2021, wasn't even Chinese. That customer, Nissin Medical Industries, distributes Jin Medical's wheelchairs in Japan.
From an investor perspective, that makes Jin look particularly attractive since Japan has one of the fastest aging populations of any country in the world. The company also looks well positioned to capitalize on a rapidly aging population in its home China market that accounts for most of the rest of its sales.
Jin Medical's revenue was relatively modest at $9.4 million for the six months through March, though that figure was up 31% from the year-ago period. Its operating costs grew at a slower 24% to a modest $1.8 million over the same period, enabling its profit to rise by a healthy 57% for that period to $1.8 million.
The company's combination of low-tech and high growth are leading it to seek a relatively high valuation, including a market value of up to $300 million and a price-to-earnings (P/E) ratio of between 70 and 83, assuming its profits are stable in the second half of its fiscal year. By comparison, makers of higher-tech medical devices like global giants Abbott Laboratories (ABT.US) and Medtronic (MDT.US) trade at trailing P/Es of around 33, while China-listed domestic peer Mindray Bio-Medical (300760.SZ) trades in between with a P/E of 58.
To subscribe to Bamboo Works free weekly newsletter, click here