BIT Mining's Rapid Move into Crypto Space Shows Early Signs of Depth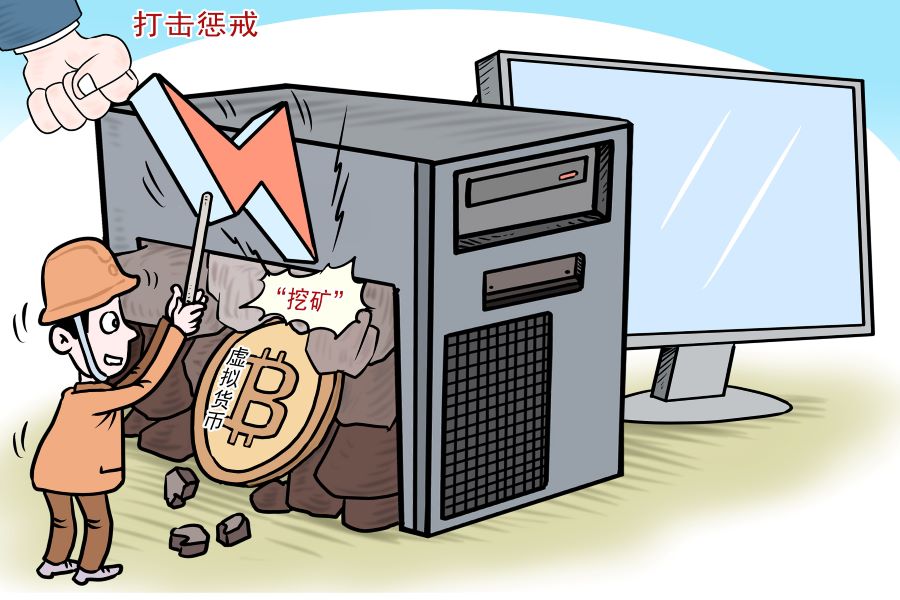 Former lottery ticket seller's stock follows highly volatile bitcoin price, as its new business model shows positive results
Key points:
To survive in its new form as crypto miner BIT Mining must grow as quickly as possible, control costs, and efficiently integrate its acquisitions
The company must also steer clear of Chinese oversight, become greener, and accept that its destiny will often be shaped by forces beyond its control
By Ben Livesey
The recently minted BIT Mining Ltd. (NYSE: BTCM) is doing what it says on the label – mining bitcoin and other cryptocurrencies. And the Shenzhen-based company's board appears to be in the game to win. In the past few months alone, BIT Mining has bought a mining data center firm and a mining business, and is building plants to power its mining operations in places as far afield as Texas and Kazakhstan.
It's not so much a business strategy as a high-stakes gamble, much like everything with cryptocurrencies these days. For investors thinking of pumping their money into BIT Mining and its peers, the bigger issue is whether they personally believe in the long-term prospects of crypto currencies.
BIT Mining's American depositary shares (ADSs) closed at $8.71 on Thursday, down by two-thirds from a six-year high in mid-February shortly after it first disclosed its move into cryptocurrencies with a deal to buy a mining network. A steady stream of similar announcements has followed, including the latest one this week saying it would invest in a cryptocurrency mining data center in the Central Asian nation of Kazakhstan.
The stock is closely stitched to the volatile movements in digital currency prices. BIT Mining's decline since Feb. 16 has been in tandem with bitcoin's own decline during that time, as the currency has been whipsawed by alternatively bullish and bearish comments from Tesla boss Elon Musk, as well as China's move to crackdown on crypto mining and trading.
The widely watched bitcoin is currently down nearly 40% from a peak in mid-April, and was down even more before a slight rally in the last few days.
Shares of BIT Mining's rivals have followed a similar path during that time. Canadian-listed DMG Blockchain Solutions is down 41%, Hong Kong-listed Huobi Technology is down 16% and U.S.-listed stocks The9, Canaan and Marathon Digital are down 76%, 56% and 42% respectively.
Price-to-book (PB) ratio is the most appropriate valuation measure for these volatile stocks since BIT Mining isn't profitable on an operating basis. At 3.2 times book, the stock compares favorably to peers, including 6.5 for DMG, 3.7 for Marathon, and lofty levels of 25.3 for Huobi and 19.9 for Canaan.
While BIT Mining's rapid transformation to a bitcoin player and ramp-up of its crypto operations is impressive, its pivot into the sector also came quite suddenly. After operating for 20 years in the Chinese online gambling market, the company formerly known as 500.com moved aggressively into digital currencies after a Beijing crackdown on third-party sellers of state-backed lottery tickets all but consigned its former business model to the dustbin.
In December, 500.com announced a new investor, Good Luck Information, would buy a 16.6% stake and it installed Yang Xianfeng, a senior executive with crypto experience, as CEO and moved into crypto with guns blazing. It changed its name to BIT Mining in March and now describes itself as a "leading cryptocurrency mining company."
According to its first-quarter results announced earlier this month, BIT Mining has over 50,000 mining machines, produces about four bitcoins a day and has a "theoretical maximum total hash rate capacity of approximately 1,031.5 PH/s" – a reference to the computational power the business applies to crypto mining, measured at quintillion hashes per second.
In addition to its three hydroelectric data centers, mining pool business and two overseas power plants under construction, BIT Mining is also buying a mining machine maker, Bee Computing, which it says will "complete its vertical integration with its supply chain, increase its self-sufficiency and strengthen its competitive position."
Grain of Salt, Please
Potential investors could be forgiven for being just a tad wary of the company's breakneck entry into crypto mining. The company is clearly being opportunistic by striking while the iron is hot. Its stock leaped 40% alone on Feb. 9 after BIT Mining disclosed its pledge to "explore business opportunities in the blockchain and cryptocurrency industries."
Seven days later the stock jumped another 35% after the company announced a deal to buy the mining pool business of Bitdeer Technologies.
From a ground view for the broader industry, whoever mines the most in the crypto mining game wins. Viewed from the higher perspective of the crow's nest, crypto mining is also an industry exposed to the choppy seas of market sentiment, regulator interference and increasingly to pro-environmental forces that see the industry as a huge electricity consumer – elements that BIT Mining has little control over.
Only last week, China, home to about 50% of the world's crypto coin production, announced it would crack down on crypto mining and trading as part of an effort to maintain financial stability and reduce risks. The country has also tightened a ban on banks and other financial service companies providing crypto-related services. In response, some miners are halting or curbing their operations in China.
Meanwhile, protests over the power intensive nature of crypto mining are getting louder. Only 55% to 60% of power used in bitcoin mining reportedly comes from renewable energy sources, and many plants use cheap, dirty coal, in countries like Iran and Kazakhstan.
The green challenge does present some upside, however, since efficiency of mining operations can be improved and banks are signaling a willingness to pay a premium for bitcoins that have been mined using renewable energy sources.
Hunting for BIT Mining's comparative advantage over its peers is less important than the efficient running of its businesses. In that regard, its first quarter results appear to show it's heading in the right direction. Net revenue jumped to 19.6 million yuan ($3.1 million) from 3.1 million yuan a year earlier, with crypto mining contributing 60% of the pie.
The company's adjusted net loss narrowed to 22.8 million yuan from 35.3 million yuan a year earlier, and its balance sheet remains healthy. While cash and cash equivalents dropped to 173.4 million yuan as of March 31 from 308.7 million yuan at the end of last year, the company managed to cut operating costs by 18% year-on-year in part by reducing headcount and lease-agreement charges.
As a stock investment, BIT Mining's shares are tied to a technological phenomenon whose intensity and longevity is impossible to gauge. Cryptocurrencies may well become a "kind of digital gold" – a safe haven for wealthy investors, as suggested by former U.S. Treasury Secretary Larry Summers. They may also become an acceptable higher risk investment for mainstream fund managers, especially if they are allowed into exchange traded funds.
To subscribe to Bamboo Works weekly newsletter, click here