Cryptocurrency Wannabe Ebang Mines Investors for Funds with Talk of Transformation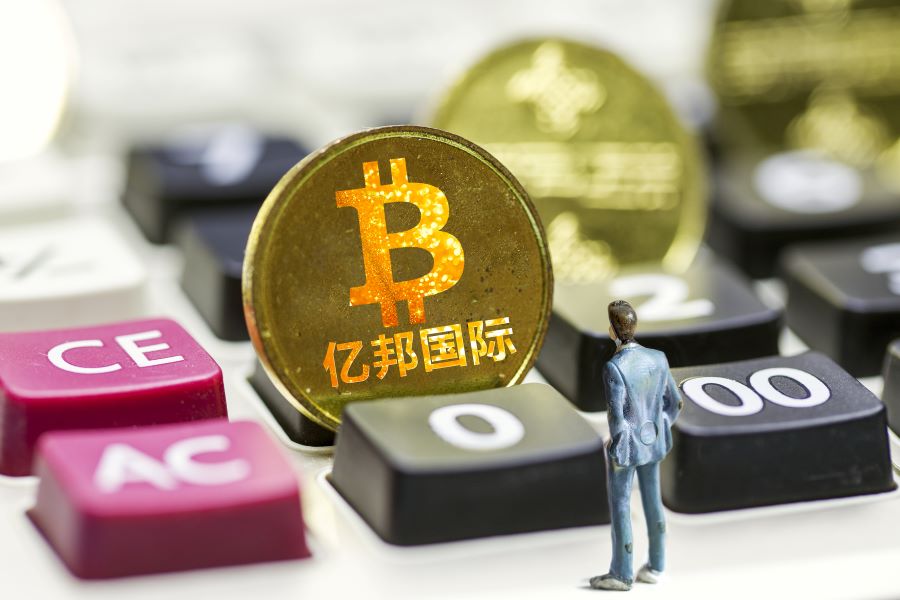 Mining machine manufacturer moves into exchange operation and mining business in bid to pump up modest revenue base
Major takeaways:
Ebang is a company trying to transform from a minor mining equipment maker to a diversified cryptocurrency product and service provider
The company's high market value compared with its modest revenue makes it look highly speculative as an investment
By Doug Young
The recent explosion in bitcoin has created a gold rush among Chinese startups, drawing newcomers into the space and leading existing players to expand into new related areas. Ebang International Holdings Inc. (Nasdaq: EBON) falls into the latter of those two categories, recently announcing new initiatives to launch its own mining business as well as a cryptocurrency exchange to complement its original business of making mining machines.
The company has been a fountain of new initiatives since its Nasdaq IPO last July. We'll review some of those in due course, including the latest from this week on the launch of its cryptocurrency exchange and a new follow-on fundraising round.
There's also an announcement this week that Ebang almost certainly didn't anticipate, which refutes claims made in a Tuesday report from a short-seller named Hindenburg Research. This is not a widely known short-seller, though its name is certainly colorful, referencing the zeppelin that famously went down in flames in 1937.
Interestingly, the only thing missing from Ebang's flood of announcements is a recent earnings report. Since issuing its IPO prospectus, the company has issued a financial report for the first half of 2020 in September last year. But there's no sign of any announcements on its third- or fourth-quarter results for 2020 on its own or the SEC's websites, even though such results should typically be published by now.
All that said, we'll start with a quick recap of the sudden rush by Chinese companies into cryptocurrencies, which has been fueled by the recent meteoric rise of Bitcoin, the original cryptocurrency whose price has risen more than fivefold since Ebang's IPO.
New entrants to the space include former lottery ticket specialist 500.com Ltd. (NYSE: WBAI), which we've written about previously, as well as former game operator The9 Ltd. (Nasdaq: NCTY), which are mostly involved in mining and providing mining and trading services to others. Then there are names like Ebang and Canaan Inc. (Nasdaq: CAN), which make the computing-intensive machines that mine the virtual currencies.
While Canaan seems content to stick with the mining machine-making business, at least for now, Ebang has taken a different tack by seeking to mine virtual currencies itself and also help others to mine and trade such currencies. At the end of the day, it really doesn't matter how "diversified" a company is in terms of what it does in the cryptocurrency space, since the whole house will come tumbling down if and when the latest bubble inevitably bursts.
For now at least that has yet to happen, which is reflected in company stocks that have tracked bitcoin's meteoric recent rise. The9 is up more than eightfold since late last year, while 500.com and Canaan are up about sevenfold and sixfold, respectively. Interestingly, Ebang is only up slightly from its IPO price, perhaps reflecting investor indecision about whether the company is a serious player.
Fundraising Trickle
We'll spend the rest of our time looking at the highlights of Ebang's hyperactive announcement mill since its listing, starting with a series of follow-on offerings after its IPO. The company raised $100 million in its original listing last July. Since then it has conducted three follow-on fundraisings by issuing new shares, raising $21 million in November, another $85 million in February, and the latest $72 million announced this week.
This kind of trickle of deals is somewhat unusual, since companies will usually just do their entire fundraising at the time of the IPO, or perhaps do a maximum of one follow-on offering. It implies investors have been somewhat reluctant about this company, and Ebang is having to convince them one-by-one to sign on to its vision of becoming a diversified cryptocurrency player.
That leads us into the second category of announcements, as the company diversified beyond its original business of making cryptocurrency mining machines.
Reports of the company's plans to operate a cryptocurrency exchange first emerged just before its IPO, and it announced the platform's launch this week after a brief testing period. Then there's also the company's plan to become a miner of dogecoin and litecoin, which it first announced in February.
At the time of that announcement, Chairman Hu Dong called the plan part of company's "transformation from a hardware manufacturer to a blockchain company with comprehensive involvements in its industry chain."
Then there was the Hindenburg short-seller report this week, which accused Ebang of directing its newly raised funds to sources outside the company, and questioning the validity of the company's core business line of selling cryptocurrency mining machines. The stock initially tumbled more than 20% on the report, before gaining some of that back. But it's still down about 15% from pre-attack levels.
The Hindenburg report cites Ebang's financial and other data from the first half of last year, but notably also doesn't discuss anything from the second half. It doesn't raise any red flags on those missing reports, so perhaps the company has applied for and received extensions. The company did not immediately respond to a request for an explanation on the missing information.
Its report from the first half of last year was certainly nothing to get too excited about, including a huge drop in its revenue from product sales during the first six months of last year to about $5 million, about a third of what it was a year earlier. Its other big income source – revenue from services – also fell, with the result that its total revenue for the first half of 2020 dropped by about half to $11 million from a year earlier. Its loss also dropped sharply to about $7 million from $19 million a year earlier on sharply lower costs.
Frankly speaking those numbers are quite small for a company like Ebang, which has a current market cap of about $1 billion. There's clearly lots going on inside Ebang's house at the moment, which is probably why investors are having difficulty accurately gaging the company's true worth and future prospects.
To subscribe to Bamboo Works weekly newsletter, click here