500.com Rolls the Dice on Bitcoin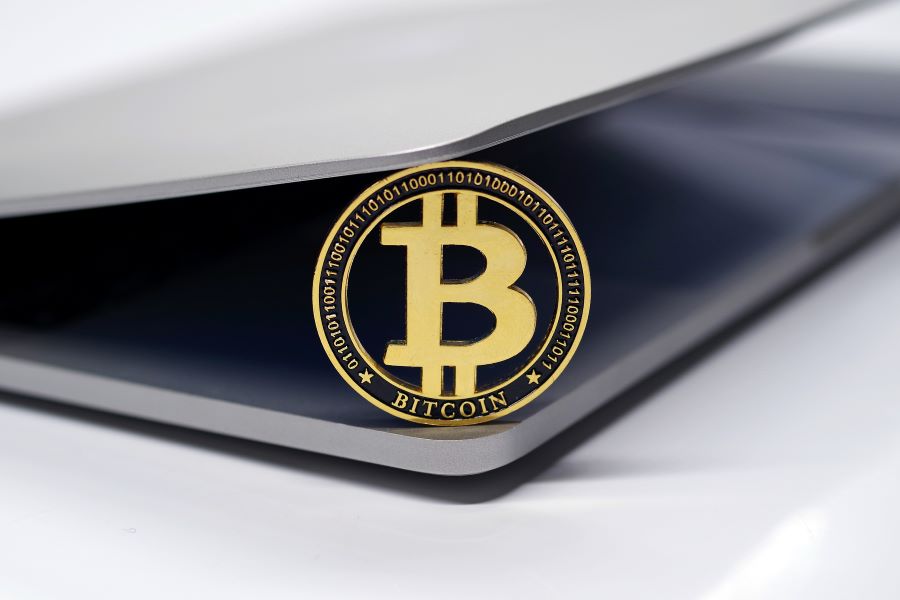 Former lottery ticket seller reinvents itself as a virtual currency miner
Two key takeaways:
1) 500.com is staking its future on bitcoin.
2) Such a strategy could succeed if bitcoin continues to boom, but is also quite risky due to the possibility of a bust or new Beijing crackdown on domestic bitcoin trading.
By Doug Young
If your first risky bet doesn't succeed, then try something even riskier.
That seems to be the mantra of faded online lottery ticket seller 500.com Ltd. (Nasdaq: WBAI), which last week announced its board has approved a name change to BIT Mining Ltd., or 比特矿业 in Chinese. The reference, of course, is to a new focus on bitcoin, whose huge run-up over the last year has created similarly huge profit potential for miners of the virtual currency.
500.com's proposed name change is actually just the latest in a series of rapid-fire company announcements dating back to late December in its sudden rush to transform from lottery to virtual currency specialist. The motivation is obvious, since the price of bitcoins has soared more than tenfold over the last 12 months, reaching nearly $60,000 level at the end of last week.
That ongoing shift to bitcoin has also produced a similar rise in 500.com's New York-traded stock, which has jumped from about $2.70 early last December to its latest close of $21.70. In terms of market value, that's taken it from a barely visible market cap of roughly $100 million to its current level that's fast approaching the $1 billion "unicorn" mark.
This particular foray looks dicey, since what goes up often comes down, especially when the "what" is the highly speculative price of bitcoin. In this case, it's quite clear that 500.com has staked its future almost exclusively on the price of bitcoin, with a new business model that will see it generate nearly all its revenue from mining the virtual currency.
All that said, let's review this company's history and the latest developments leading to its current state.
500.com began its life in a different era, when China's two state-backed lotteries were all the rage. It hitched its wagon to the country's Sports Lottery, and made its fortune by procuring lottery tickets and reselling them through its own channels. The business model helped it to go public in 2013, when it raised $75 million by selling American depositary shares (ADSs) for $17.
The shares initially tripled as investors saw big potential for the company as a way to tap China's love of gambling. But then Beijing started cracking down on such third-party sellers to curb excessive gambling and also limit shenanigans by some that were doing things like selling Chinese tickets overseas.
That basically cut off 500.com's main source of income. Its latest financial results released last month show the company reported a scant 9 million yuan ($1.4 million) in revenue during last year's fourth quarter, roughly the same as a year earlier. It also reported a 56.1 million yuan net loss for the period, which was a marked improvement over the 322.7 million yuan loss a year earlier. But the company also noted it only had about $50 million in cash left at that time, meaning it couldn't afford to keep losing money much longer.
Becoming Bitcoin
While the lottery business was winding down, 500.com's bitcoin play was rapidly revving up. The company first disclosed its intent at such a transformation last Dec. 21, when it announced it would sell 16.6% of the company to a major new investor called Good Luck Information for $23 million. It named its own senior executive Yang Xianfeng as its new CEO, noting that Yang had extensive experience in the cryptocurrency industry.
In late January, 500.com announced it would boost its stake in the Hong Kong-listed Loto Interactive (HKEx: 8198) to a majority 54.2% from a previous 33.7%. Loto runs three data centers whose customers are mainly engaged in cryptocurrency mining. At the same time, Loto announced it would take full control of a power supplier it jointly owned with several partners, giving it a stable source of electricity for the its power-hungry data centers.
Those investments aside, 500.com's other major spending has been on bitcoin mining machines. This year alone, the company has issued various announcements detailing plans to buy around 20,000 such machines by the end of the year. Last but probably not least, 500.com announced a deal to acquire the bitcoin information and services provider BTC.com in mid-February to beef up its related services for other bitcoin miners.
On Feb. 23 the company officially called itself "a China-based enterprise committed to developing cryptocurrency mining businesses" for the first time, officially ending its former life as a sports lottery company.
All eyes will now be watching the company's top and bottom lines for the rest of this year to see if it can return to profitability and start posting significant revenue again. That's far from clear due to China's record of cracking down on bitcoin and other cryptocurrencies from time to time, in a bid to tame the industry and the associated rampant speculation that it's famous for.
Another company to jump into the space has been The9 Ltd. (Nasdaq: NCTY), a former game operator whose stock has also risen by a turbocharged 20 times since last November after getting into the bitcoin mining game. But things have been less smooth for Canaan Inc. (Nasdaq: CAN), a seller of cryptocurrency mining machines. Canaan's revenue fell 76% in last year's third quarter, as it blamed the pandemic for dampening demand. Still, its stock has roughly quadrupled since its Nasdaq IPO in late 2019, including its own mega-rally since the start of this year, so investors can't complain too much.
At the end of the day, all of these companies are tying their futures directly to the future of bitcoin and more broadly to cryptocurrency. That means a continued boom, perhaps with occasional minor corrections, should support their future growth. But a major bust would move names like 500.com, soon to be BIT Mining Ltd., back to square one and once again facing the same dilemma of a dead-end business model.
To subscribe to Bamboo Works weekly newsletter, click here