361 Degrees Plays Catch-Up with Larger Sportswear Peers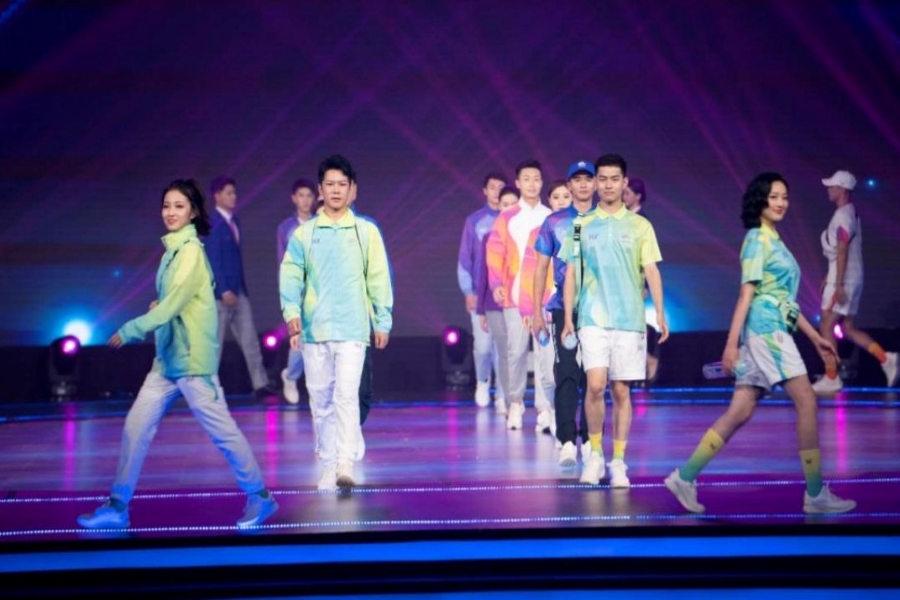 The clothing retailer posted strong double-digit growth in fourth-quarter sales, but continues to lag its larger peers in valuation
Key takeaways:
361 Degrees reported 20-30% growth for its children's clothing sales in last year's fourth quarter, and 35-40% growth in e-commerce sales
The company's P/E ratio of 11.8 times is much lower than multiples for larger peers Li Ning, Anta and Xstep
Tina Yip
China will host the Winter Olympics next month and Asian Games seven months later, providing a showcase for sportswear from the country's Nike and Adidas wannabes. One of those, 361 Degrees International Ltd. (1361.HK), has been selected as an Asian Games official sportswear sponsor for a fourth consecutive time, providing a lift for the least-known of China's big-four homegrown brands.
361 Degrees got another lift earlier this week from a business update that showed all of its segments posted strong double-digit sales growth in the fourth quarter, providing a needed boost to its shares.
The company competes with the better-known Li Ning (2331.HK), Anta Sports (2020.HK) and Xtep (1368.HK) for a slice of China's market for everything from gym clothes to running shoes. But because its market is concentrated in smaller third-tier Chinese cities, 361 Degrees was getting increasingly left in the dust by the other three.
Li Ning, named for one of China's Olympic gymnast champions, has consistently stayed on top by focusing on professional sports and creating leading fashion products, helping its market valuation top HK$200 billion ($25.6 billion). Anta has cultivated many sub-brands, including the Italian Fila brand, and now boasts an even bigger valuation of HK$320 billion. Both are components of Hong Kong's blue-chip benchmark Hang Seng Index.
Xtep, which counts Hong Kong celebrity Nicholas Tse as a shareholder and brand ambassador, has also developed a multi-brand strategy, and its gambit on fashion has paid off handsomely. It's now valued at more than HK$36 billion. Living in the shadow of those three giants, 361 Degrees is the smallest, valued at just over HK$8 billion.
But 361 Degrees Chairman Ding Huihuang hasn't thrown in the towel just because his company is an underdog in an immensely competitive sportswear market. Instead, he has been on a relentless search for the right break that could help his company catch up with the big three. He may finally be onto something, having struck recent gold with children's clothing and a new online retail model.
The company's fourth-quarter operating data released on Tuesday showed strong double-digit growth for all of its self-developed brands, with a 20% to 30% year-on-year rise in children's clothing sales and even stronger 35% to 40% growth in retail revenue on its e-commerce platforms. The positive story helped lift 361 Degrees' shares as much as 6% the day of the announcement, though they ultimately closed up by a much smaller 1.8%.
Banner year for sports brands
The company's strong results capped a banner year for Chinese sports brands. Western chains' avoidance of cotton from China's western Xinjiang region in light of alleged rights violations fueled patriotism among Chinese consumers, many of whom boycotted western franchises and embraced local brands. Li Ning's stock started to surge around that time in March and rose 140% at its height. Xstep jumped more than three times at one point, and Anta rose by 54%.
Shares of 361 Degrees joined the rally, rising as much as 160% at their peak. Even at their Friday close of HK$3.94, the stock is nearly double where it was before the rally.
Despite that, the company is a big laggard when compared with its peers in terms of valuations. By Jan. 19, Li Ning's projected price-to-earnings (P/E) ratio was 42 times, and Anta and Xtep traded at 32 times. 361 Degrees was far behind all three with a paltry P/E of just 11.8 times.
The company's undervaluation may not be completely unfounded. Li Ning, Anta and Xstep reported year-on-year profit growth of 72% to 190% in the first half of last year, and gross profit margins of 41.8% to 63.2%. By comparison, 361 Degree's profit only grew by 32% and its gross profit margin came in at 41.8%, a 4 percentage point improvement from the previous year but still making the company a laggard among its peers.
The company has catered to youth in recent years, partnering with leading names like Pepsi, Gundam, Captain Tsubasa, Saint Seiya and Pokemon to come up with co-branded products. It also signed on big U.S. basketball name Aaron Gordon and China's own Kyranbek Makhan as sponsors to appeal to younger consumers.
Children's clothing bet
At the same time, the company is betting on children's clothes, with the market expecting it will go big on the segment. In the first half of last year, its revenue from children's clothing sales grew by 24% to nearly 500 million yuan, faster than other parts of its business. And the segment's share of total revenue also grew from 14.9% in 2020 to 16% in the first half of 2021. The company has committed to further differentiate its products in the segment, unveiling separate clothing lines for children under 3 and teenagers between 12 to 14.
The company's children clothing sales increased by 15% to 20% year-on-year during last year's third quarter and an even larger 20% to 30% in the fourth quarter. The company hopes its children's clothes can reap more benefits from a range of government policies, such as a campaign encouraging people to exercise more to stay fit and one encouraging couples to have more children.
Apart from the children's focus, 361 Degrees is also investing heavily in online distribution to reach young consumers in larger first- and second-tier cities by selling on major Chinese e-commerce platforms. Its self-developed WeChat mini-program offers the latest information on fashion trends, helping attract more consumers to its online stores. Last June, it signed the popular young actor Gong Jun to be its global brand ambassador. In July alone, he helped the company rake in 35 million yuan through live-streaming promotions that are all the rage in China now.
Guotai Junan Securities is convinced that online business will become the company's main growth engine going forward. Company data shows that its aggregate online retail earnings grew by 35% to 40% year-on-year in last year's fourth quarter. While such online sales will cannibalize brick-and-mortar store sales to some extent, the new retail model is incredibly lucrative. Accordingly, the brokerage gave the company a "buy" rating and a target price of HK$4.50.
Essence Securities is also bullish on the company's youth-focused strategy and believes the children's clothing market is a potential goldmine. It also likes the fact that 361 Degrees has unwound its entire portfolio of dollar-denominated debt, improving its capital structure. It also has a "buy" rating on the company, with a target price of HK$5.90, around 45% higher than its current share price.
The Olympic spirit is all about being higher, faster and stronger. Will 361 Degrees' technology and youth strategy pan out, enabling it to grow at a higher rate, catch up at a faster speed and become ever stronger? Only time will tell.
To subscribe to Bamboo Works free weekly newsletter, click here