Yeahka sees spring in 2023 as spending resumes after Covid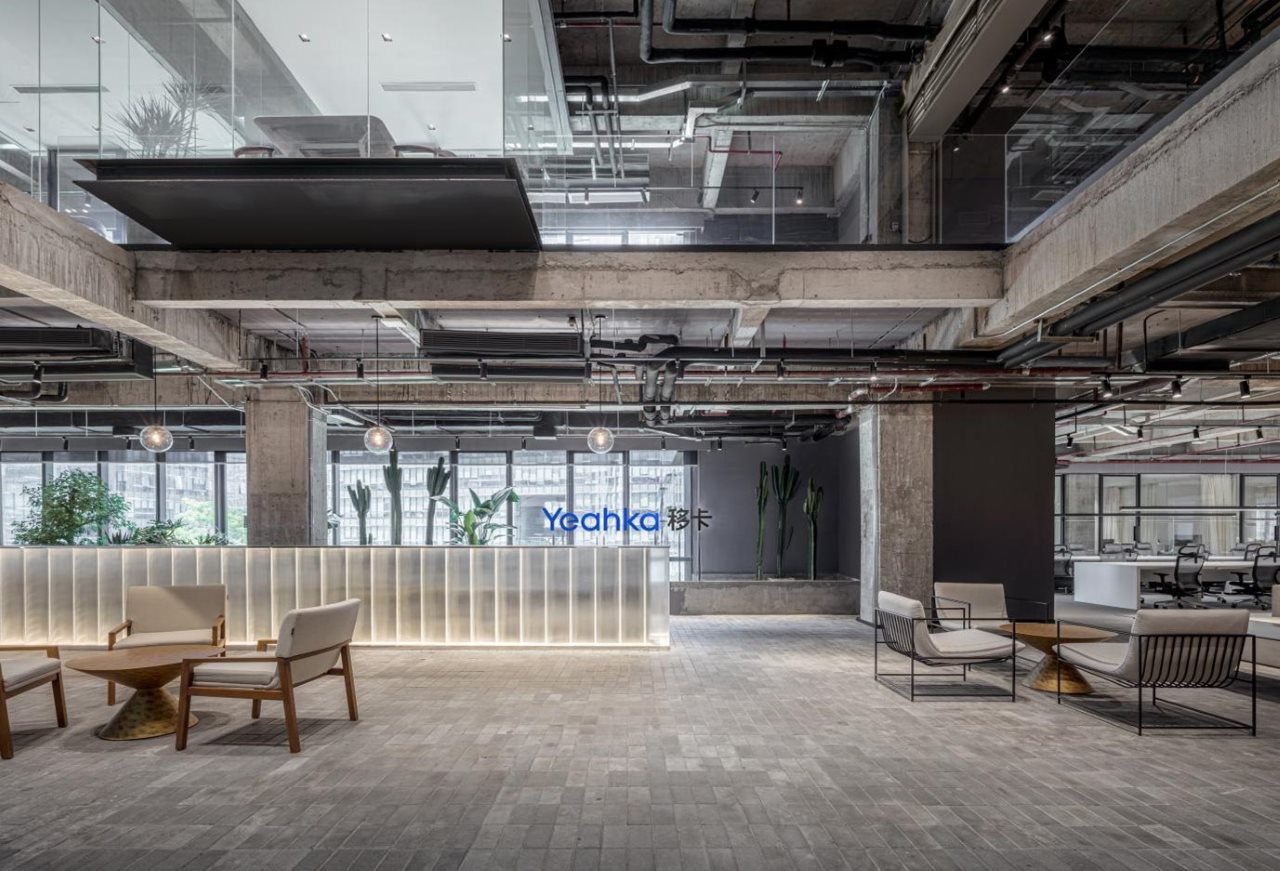 The company forecast gross payment volume for its core payment services to small- and mid-sized retailers would rise about 26% this year, up sharply from last year's 5% growth
Key Takeaways:
Yeahka's revenue and adjusted profit grew last year even though its core merchant customers were affected by China's Covid controls
The provider of payment services logged triple-digit growth for its new e-commerce services, and forecast its core payment services would return to double-digit growth this year
By Doug Young
The latest results from Yeahka Ltd. (9923.HK) show how its main clients, mostly small retailers and merchants, suffered under China's restrictions last year, but are now seeing a strong business rebound in the post-Covid era. That bodes well for the company, prompting it to forecast a return to strong double-digit growth for its core business this year.
At the same time, Yeahka, whose biggest income source comes from providing payment services to smaller merchants, managed to get extra revenue from its e-commerce services to consumers. That showed up in the triple-digit gains last year for its e-commerce business, which is rapidly emerging as a major new growth driver.
"2022 was a challenging year for the merchants and consumers we served," Yeahka said in remarks accompanying its annual earnings report released last week. "But as China pivoted its priority from pandemic control toward economic growth from the end of 2022, we will continue to gain market share and improve profitability."
Shareholders applauded Yeahka's upbeat outlook for its core business this year, combined with the growing traction for its two-year-old e-commerce business, an online-to-offline (O2O) service that connects consumers with providers of local services such as dining and movie tickets.
The company's stock rose 11% the day after the announcement. It is up around 20% this year, and is up 50% from its 2020 IPO price. But its shares are down from an all-time high right after its listing, when investors were likening the company to highflying U.S. peer Block (SQ.US), the retail payment services provider formerly known as Square.
During the pandemic, millions of retailers were frequently closed or limited operating hours, even as they had to continue paying rent and employee salaries. These retailers form the backbone of Yeahka's main business providing "one-stop payment services" to millions of shops across China. Yeahka also provides more premium "merchant solutions" tools that help its retailing customers make their operations more efficient. Last but not least are its newer consumer-oriented "e-commerce services" that we described above.
Spending rebound
The company's overall revenue, derived from those three sources, grew 12% last year to 3.42 billion yuan ($498 million). Its payment business grew modestly in terms of both gross payment volume (GPV) and fee rates, while its in-store e-commerce business contributed the strongest gains.
Its net profit for the year dropped 63% to 154 million yuan, though most of that was related to a one-time gain in the year-ago period. On an adjusted basis, which excludes such gains, the company's earnings before interest, taxes, depreciation and amortization (EBITDA) actually rose 73% last year to 213 million yuan.
Having looked at those big-picture numbers, we'll take a deeper dive into the company's three main product areas, which point to better times ahead as China emerges from its Covid fog.
Revenue from one-stop payment services rose 21% for the year to 2.75 billion yuan, accounting for 80% of the company's annual revenue. Much of that came from a combination of an increase in the company's fee rates, as well an 11% rise in the number of active merchants to 8.1 million.
The GPV across its merchant network rose by 5% for the year to 2.23 trillion yuan. But the company said activity picked up sharply in January and February after the end of most Covid restrictions. That led it to forecast GPV would reach between 2.7 trillion yuan and 2.9 trillion yuan this year, representing a return to strong growth of 26% at the midpoint of that range.
Meantime, e-commerce services were the biggest shining star of the report, with revenue from that part of the business up 139% to 354 million yuan last year, becoming the company's second largest revenue source. Gross merchandise value (GMV) for those services actually rose by a far higher 733% to 3.3 billion yuan for the year, indicating that its e-commerce services are an important extension of its current payment services.
The rapid growth in e-commerce looks especially promising since that part of the business is far more profitable than the company's core one-stop payment services. The gross margin for e-commerce improved sharply as that business gained traction, reaching 67.3% last year – more than double the 30.2% for one-stop payment services.
The bottom line is that investors appear to be returning to Yeahka after a difficult period for the company last year, though the stock still looks relatively undervalued. The shares trade at a forward price-to-earnings (P/E) of 26, which is higher than the 14 for local rival Lakala Payment (300773.SZ) but lower than Block's 37. It's also behind the 52 times multiple for Meituan (3691.HK), which also specializes in the type of online-to-offline (O2O) services that are Yeahka's fastest growing business.
The Bamboo Works offers a wide-ranging mix of coverage on U.S.- and Hong Kong-listed Chinese companies, including some sponsored content. For additional queries, including questions on individual articles, please contact us by clicking here.
To subscribe to Bamboo Works free weekly newsletter, click here