Wall Street Gives Thumbs Down to Online Grocers' Business Model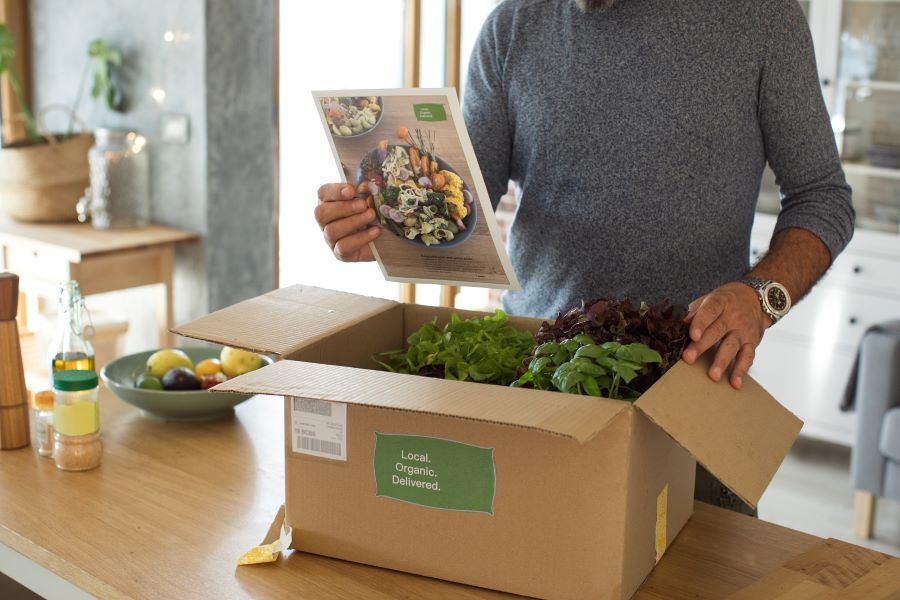 Direct sales model used by Dingdong and Missfresh could put them at a disadvantage to Pinduoduo, Meituan
Key points:
Dingdong and Missfresh use a centralized direct sales model, compared with a less costly model used by newer rivals Pinduoduo and Meituan
Dingdong and Missfresh may soon be forced into cash-conservation mode due to their limited funds and heavy losses
By Wang Chuan
U.S. investors have given a chilly reception to newly listed online grocers Missfresh Ltd. (MF.US) and Dingdong Ltd. (DDL.US), worried about both companies' continued losses in the face of fierce competition.
Shares of Missfresh lost a quarter of their value in their June 25 trading debut, and have continued to fall from there. In the week since the listing, the stock is now down nearly 40%.
That dismal debut prompted Ding Dong to slash the fundraising target for its own IPO a day later by three-quarters. That was barely enough to avoid another catastrophe, with the stock ending its first day nearly flat, up just 2 cents from its IPO price. Since then the stock has moved up a bit and is now about 11% higher than its listing price.
The market reaction shows investors clearly aren't too upbeat on these online grocers. Newer rivals Meituan and Pinduoduo are hungrily eying the market and have far deeper pockets to fund their own online grocery forays. And perhaps most worrisome for Missfresh and Ding Dong, the newcomers are using a more efficient business model for their push into the market.
Both Missfresh and Ding Dong are currently losing big money with no end in sight to the sea of red ink, according to their IPO prospectuses. Missfresh reported a 600 million yuan ($93 million) net loss in this year's first quarter, three times its loss from a year earlier. Ding Dong's loss for the quarter ballooned by an even bigger factor of five to 1.4 billion yuan.
Both companies are using subsidies to gain market share, a common strategy in China's internet economy, reflecting the online grocery market's youth as contenders jockey for position and burn through big money in that process.
Missfresh and Ding Dong are more limited financially than Meituan and Pinduoduo. But perhaps more importantly, their business model is far more centralized and capital-intensive, requiring both to spend more than their newer rivals to offer similar services. That could put them at a big disadvantage to newcomers like Meituan.
Two Different Business Models
Missfresh and Ding Dong both use a highly centralized business model, acting as "conductors" in the complex process of bringing fresh produce from the countryside to China's cities. By comparison, Meituan and Pinduoduo use a more flexible, de-centralized model that lets suppliers and warehousers perform most of those tasks.
Missfresh and Ding Dong both use a "lead time business model" that is good at getting their goods to consumers in very short order. Under that model, the company personally buys fresh produce directly at its origin, then uses cold chain transport to get the products to city sorting centers, and finally into the small warehouses in various parts of cities where it operates. Customer orders are then sent to the nearest local warehouse and typically delivered within an hour of being placed.
Meituan and Pinduoduo use a different approach that relies on independent suppliers to transport goods to central urban warehouses after orders are place. From there products are sent to small local warehouses also run by independent franchisees. Finally, products enter local shops run by other individuals in charge of group buying. When products arrive at the shop closest to the customer's home, the customer must go and personally pick them up.
The "lead time" model used by Missfresh and Dingdong requires large amounts of capital to operate. It also puts bigger burdens on operators, who must bear risks of inventory depletion and price declines after they purchase products. The model's biggest advantage is its superior quality control, though that often comes at higher final prices for consumers. Thus the model is best suited to serving high-end customers in big cities.
By comparison, the community group buying model puts most of the burden of procuring and delivering goods on suppliers. That translates to lower costs for operators like Meituan and Pinduoduo, which can pass many of the risks to their suppliers.
As a result, those operators can pass on savings to consumers by offering lower prices. The model's major drawback is its weaker ability to control quality. As a result, most end users are often lower-end, more price-sensitive consumers.
Unsustainable Cash Burning
As their spending and losses both mount with no end in sight, investors are looking at the latest cash balances at Missfresh and Ding Dong and worry how long the pair can continue to operate at their current pace.
Missfresh had 1.84 billion yuan in cash at the end of the first quarter, according to its IPO prospectus. Adding the $270 million it raised in its IPO would give it about 3.6 billion yuan in cash – enough to fund its operations for the next year and a half if it continues to lose money at the rate of its latest quarterly loss of 610 million yuan.
Ding Dong's situation is even worse. It reported 4.4 billion yuan in cash at the end of this year's first quarter. But it only raised around $90 million in its IPO, giving it a total of about 5 billion yuan in its coffers. That means that if it continues to burn through money at its current rate of 1.4 billion yuan in the first quarter, the company may only have enough cash to last for less than a year.
At the end of the day, both Missfresh and Ding Dong will need to do more fundraising to keep spending at their current rate. But that could be difficult, as investors may be increasingly unwilling to provide such funds as the pair face continued competition from the likes of Meituan and Pinduoduo.
To subscribe to Bamboo Works free weekly newsletter, click here