Uxin Opens Upgraded Superstore in Race to Prove New Business Model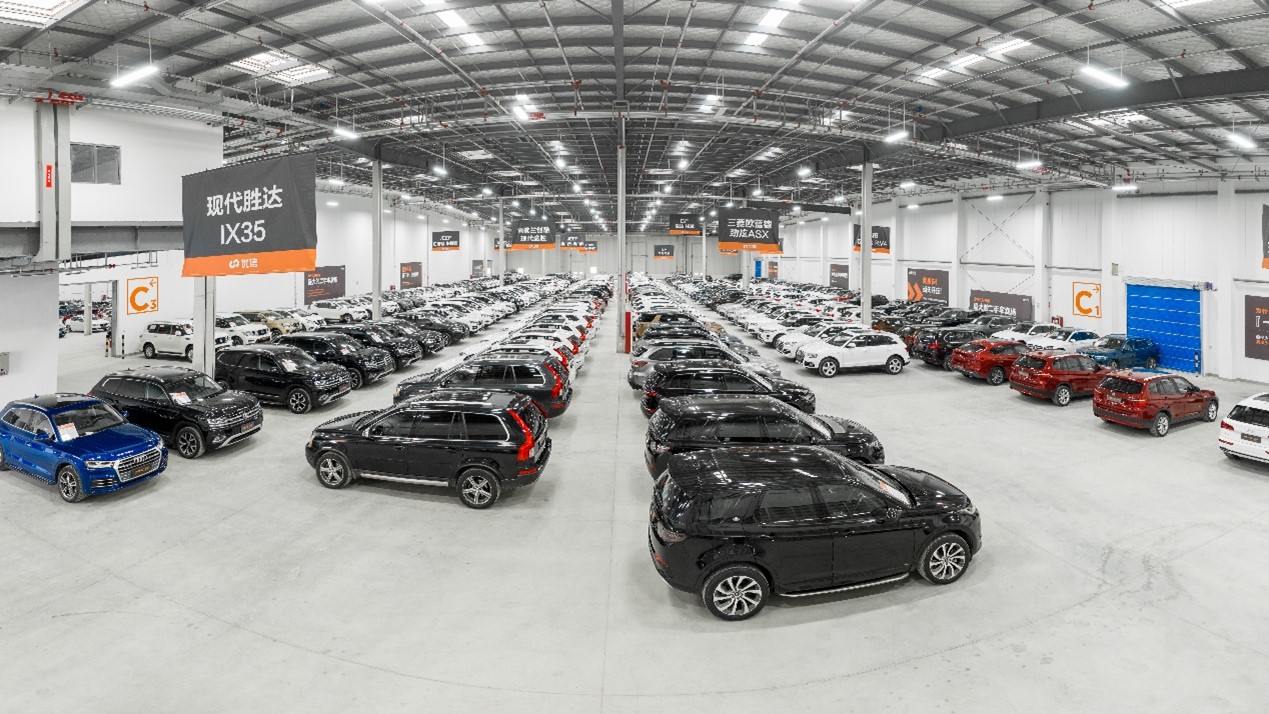 The company delivered strong revenue and retail transaction growth in the third quarter despite pandemic disruptions, but cash flow continues to be an issue
Key Takeaways:
Uxin's revenue rose 78.9% in the three months to September, while its retail transaction volume jumped by 200% year-on-year despite Covid-related challenges
The used car trader said its Xi'an superstore should be profitable within 12 months, but $100 million in new funding from a major shareholder will continue to be crucial to its liquidity
By Doug Young
Uxin Ltd. (UXIN.US) certainly has an interesting long-term story to tell, as it seeks to become an equivalent of U.S. giants Carvana (CVNA.US) and Carmax (KMX.US) in China's vast but highly fragmented used car market. The company's latest set of results showed its superstore business model has delivered some initial success. But in the shorter-term, the company is also facing headwinds from a rapidly dwindling cash pile that could slow or even halt its transformation if a carefully choreographed financing plan doesn't develop on schedule.
Like many of its peers in China's auto industry, Uxin struggled last year under strict Covid-control measures that included lockdowns of entire cities to keep the virus in check. China finally abandoned its "zero Covid" strategy about a month ago, but not before wreaking havoc on its many consumer-facing sectors as outbreaks grew in October and November.
Uxin's latest report shows its revenue rose by a solid 78.9% year-on-year to 618.8 million yuan in the three months to September, as its transaction volume rose 65.8% to 6,050 cars sold over the period. In particular, its retail transaction volume rose 30% from the last quarter and was up by an impressive 200% year-on-year, bucking the 5% decline in China's overall used car transactions.
That highlights Uxin's success in getting more sales by selling directly to consumers, which typically carry higher margins, than to used car wholesalers. Reflecting that, retail sales accounted for 60% of the company's revenue in the latest quarter, significantly higher than their share of actual unit sales.
Several difficult quarters cost Uxin valuable time to prove its new business model, which is now centered on two used car superstores. One of those, opened in 2021 in the Northwestern Chinese city of Xi'an, crossed a major milestone late last month when it relaunched after a major upgrade that vastly expanded its capacity both as a showroom and car reconditioning center.
The company said the upgraded Xi'an facility is already off to a strong start, and is expected to turn profitable on a single-store basis within 12 months of operation.
The other facility, a similar megacomplex in the city of Hefei, capital of East China's Anhui province, has also done well, gaining 10% of the local used car market just a year after its launch. The company hopes both facilities will become templates for a similar series of future megastores across China.
Those plans should get a strong policy boost as China takes a number of major regulatory steps to promote its used car market. As that happens, the company expects China's used car market to more than double to about 45 million cars sold annually over the next few years, similar to the U.S., from the current level of around 20 million, Uxin Chairman Dai Kun said on a call to discuss the company's latest quarterly results issued Dec. 30.
The company's stock fell 8.9% the day of the announcement, though it has recovered all of that and quite a bit more since then amid a broader rally for U.S.-listed Chinese stocks. Before the initial sell-off the stock had jumped 53% from a low in late November, in step with a broader rally for U.S.-listed Chinese stocks amid signals that a clash between U.S. and Chinese securities regulators was close to resolution. The shares are now up 68% from the November low following the most recent rally, indicating investors definitely haven't given up on Uxin just yet.
While the business model was showing signs of success in the last quarter, investors will likely remain concerned with the company's cash situation. Uxin's latest results announcement recounted a series of debt-reduction and fundraising moves in the second half of last year to fund its transformation.
Payment delay
But its latest report said $30 million in new investment that it expected to receive in December got delayed. That sum was meant to be the second installment from a bigger $100 million cash commitment in exchange for new senior convertible preferred shares from Uxin's biggest backer, new energy car maker Nio Inc. (NIO.US; 9866.HK).
Uxin said it now expects to receive the $30 million payment, along with another $20 million that would be the third installment of the new investment, by March. The company's latest results show it had just 24.4 million yuan in cash and cash equivalents at the end of September and received financing proceeds of $5.4 million that will temporarily alleviate its cash strapped situation.
Uxin said that if the two payments totaling $50 million are received on schedule by the end of March, "the company believes that its current cash … will be sufficient to meet its anticipated working capital requirements and contractual obligations for the next 12 months of operation. Accordingly, the company believes it has alleviated substantial doubt of its ability to continue as a going concern," it said, using the technical term for its ability to stay in business.
We suspect all eyes will be watching closely for the arrival of the $50 million, and that Uxin will probably notify investors as soon as that happens.
In the meantime, the company really has no choice but to stay focused on its business transformation. Truth be told, Uxin is already running quite efficiently as it tries to chart that new course. But such transformations inevitably require a period of losses and ample cash, which is in short supply for the company right now.
The company's loss from operations rose to 106.4 million yuan from a 45.9 million yuan loss a year earlier, mostly reflecting the growing scale of its used car business. That included the launch of the upgraded Xi'an facility late last month, which raised the company's car display capabilities at that location five-fold to 3,000 from a previous 600. That facility also has the capacity to recondition 40,000 cars per year, complementing a designed capacity to recondition an even larger 60,000 to 100,000 cars at the Hefei facility.
Uxin cautioned that its results for the final three months of 2022 won't be pretty, as China imposed some of its severest Covid restrictions in October and November. It said it expects to post revenue of 450 million yuan to 460 million yuan for the quarter, which would mark a rare year-on-year decline of about 10% from 506.6 million yuan a year earlier.
"Although we experienced severe Covid-induced disruptions throughout October and November, our operations have returned to the level of September and we expect our operating metrics to continue improving in 2023," Chairman Dai said on the company's call to discuss the results.
The Bamboo Works offers a wide-ranging mix of coverage on U.S.- and Hong Kong-listed Chinese companies, including some sponsored content. For additional queries, including questions on individual articles, please contact us by clicking here.
To subscribe to Bamboo Works free weekly newsletter, click here