U.S. Chips Act aims to curb China, but bringing manufacturing home is tough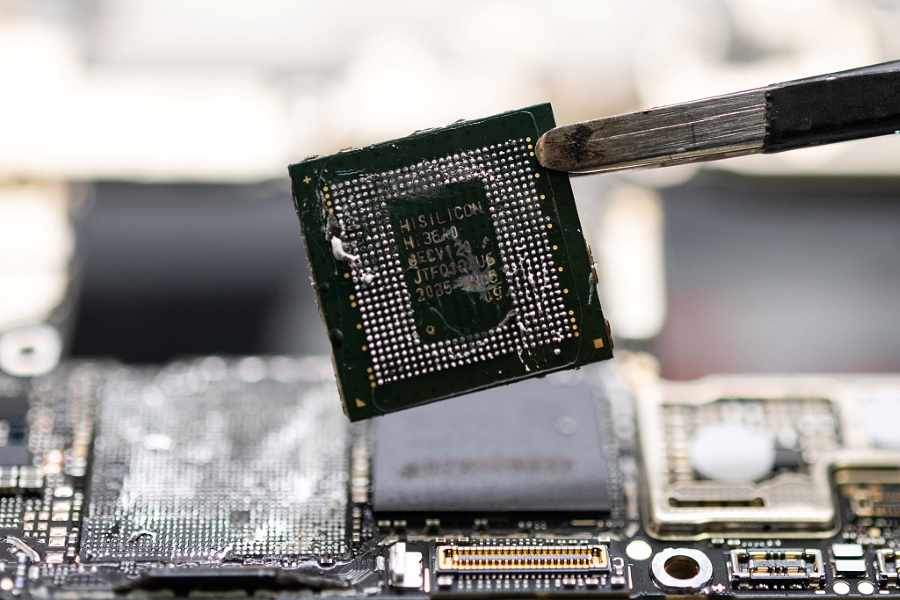 The U.S. wants to restrict the export of advanced chips to China and promote local chip manufacturing, but all these efforts might come to nothing in the end
By Research-Select
The U.S. has been gradually tightening its restrictions on the export of advanced chips to China in an effort to further stifle China's progress in the fields of supercomputers and artificial intelligence (AI). To prevent advanced U.S. chips from entering China through third countries, it also requires chip makers to obtain licenses to sell to dozens of other countries subject to U.S. arms embargoes.
The Chips and Science Act, also known as the Chips Act, is federal legislation adopted by the 117th U.S. Senate and signed into law by President Joe Biden on Aug. 9 last year. It provides tens of billions of dollars in funding to promote semiconductor research and manufacturing in the U.S., and to deny China access to high-end U.S. chip technologies.
The Chips Act is designed to ensure U.S. leadership in the semiconductor field. Broadly speaking, it provides incentives to semiconductor producers in the form of subsidies. It also prohibits recipients of federal subsidies from expanding their production of advanced chips in China. In other words, the U.S. government hopes to bring semiconductor manufacturing back to the U.S. through subsidies, while stunting economic activities and development at the advanced end of China's semiconductor sector.
Subsidies are nothing new. They are used by governments around the world to help fledgling industries with incomplete chains to fill in the gaps. When these industries obtain economies of scale and comparative advantages, they can sustain development using their own ecosystems consisting of labor, industrial chains, capital and technologies.
In the more than a year since the Chips Act took effect, companies have announced $166 billion in semiconductor and electronic equipment investments and more than 50 semiconductor projects across the U.S., according to a White House report. So, the act seems to have delivered quite good results in the short run. But prospects for bringing semiconductor manufacturing back to the U.S. are still far from optimistic.
High labor costs
Within the worldwide semiconductor ecosystem, the U.S. has been content to cultivate its sizable global leadership in chip design, core IP and in chip-making equipment, while leaving chip manufacturing to some Asian countries. Such a division of labor plays on fundamental laws of comparative advantages. TSMC (TSM.US; 2330.TW) founder Morris Chang has said publicly that in his company's 25 years of operating experience in the state of Oregon, producing chips in the U.S. is too costly and wasteful, and U.S. efforts to scale up domestic chip manufacturing will not pan out.
The U.S.'s relative weakness in semiconductor manufacturing owes directly to stubbornly high labor costs and a thicket of laws and regulations companies must comply with. These factors aren't going anywhere any time soon.
Even in the short term, there may be many challenges. In terms of labor costs, which are the most important cost factor, new semiconductor investment in the U.S. will generate demand for more skilled workers. But training workers with the necessary skills takes time. Such a skills shortage will further drive up labor costs.
New local semiconductor investment created 44,000 U.S. jobs in a year, according to a U.S. Semiconductor Industry Association (SIA) report. But many of these went unfilled due to inability to quickly train enough workers. The association predicts there will continue to be a shortfall of 20,000 skilled workers by 2030, even for jobs demanding the shortest training.
Over the longer term, we can expect the onshoring of large-scale local semiconductor manufacturing in the U.S. to be a long and uphill journey.
This article was originally published by Research-Select, a research sharing platform for buy-side investors.
This commentary is the views of the writer and does not necessarily reflect the views of Bamboo Works
Have a great investment idea but don't know how to spread the word? We can help! Contact us for more details.
To subscribe to Bamboo Works free weekly newsletter, click here