Truck Maker CIMC Vehicles Gets Jump-Start From Citigroup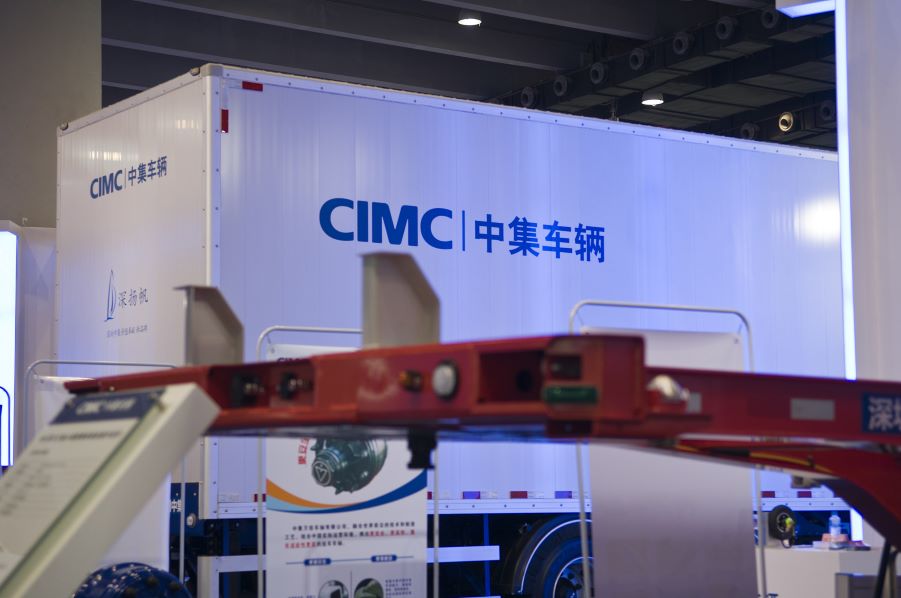 Company's undervalued shares jump 17% after U.S. financial giant discloses its purchase of a 6.7% stake worth around $200 million
Key points:
Citigroup has joined Singapore's GIC by buying a major stake in Hong Kong-listed shares of state-owned truck maker CIMC Vehicles
Even after a 17% rally following the investment, CIMC Vehicles' Hong Kong stock still trades at a significant discount to global peers
By Doug Young
Bring up the subject of "shipping containers," and the eyes of whoever is unlucky enough to hear you are likely to glaze over. Add to that the words "semi-trailers," and the person will almost certainly nod off.
Unless you're talking about Citigroup.
The global financial giant placed a major bet on the highly specialized sector of trucks built to carry shipping containers last week when it quietly purchased 6.7% of CIMC Vehicles (Group) Co. Ltd. (1839.HK; 301039.SZ), a leader in this particular space. That translates to an investment of roughly HK$1.6 billion ($205 million) based on CIMC Vehicle's latest stock price, which isn't huge for someone like Citi but still represents a nice vote of confidence.
Since Citigroup disclosed its move into CIMC Vehicles starting on July 27, the Chinese company's shares have rallied 17% through their Thursday close.
Before moving on, we should briefly explain why we're even looking at this particular company, as it's quite different from the ones we usually cover here at Bamboo Works. In addition to coming from a decidedly traditional industry, the company also differs from most of the companies we cover in its state-owned background.
But that said, it's a member of the relatively dynamic China Merchants Group family of companies. What's more, its core business is also in a logistics sector that is becoming increasingly important in the growing online economy, which requires getting ever more goods from point A to point B. The company also falls squarely into the midcap range we cover, with a market value of HK$24.6 billion, or about $3.1 billion.
And of course, having Citi make a major investment in your stock is also a significant milestone. In addition to Citi, the company also counts GIC as a major investor, after the Singaporean sovereign wealth fund purchased a similar 6.3% of the company's Hong Kong shares last year.
CIMC Vehicles' financials admittedly aren't all that impressive, which perhaps is why it looks a bit undervalued at the moment – even after the rally over the last week. That could explain why first GIC and now Citi see opportunity there.
The company's majority stakeholder is China International Marine Containers (Group) Co. Ltd. (2039.HK; 000039.SZ), which is the world's largest maker of the massive containers used to ship goods around the world. Such containers normally wouldn't be that interesting. But they have been in headlines lately due to a global shortage that is part of a broader phenomenon that has seen global shipping prices skyrocket due to pandemic-related disruptions.
Thus, some may see CIMC, whose vehicles are purpose-built for hauling such containers, as part of a complex of companies poised to benefit from high container and shipping prices as a result of all the disruptions. And as we've noted above, the company's currently low valuation – which we'll examine in more detail shortly – also adds to the attraction.
Ho-Hum Financials
All that said, we'll spend the second half of this space looking at CIMC Vehicles' latest developments, as well as its most-recent financials. The company has yet to issue its financial report for the first half of 2021 and hasn't issued any upside or downside profit warnings. That means it's likely to report its latest profit and revenue grew or shrank by 50% or less.
That would be in line with its 2020 results, when it reported its revenue grew by 13% to 26.2 billion yuan ($4.1 billion), while its profit declined 4.3% to 1.27 billion yuan. Neither of those figures looks particularly impressive, though it's quite possible we could see both profit and revenue post healthier gains in the first half of this year, as China and the world bounce back from Covid-19. Higher prices due to the previously mentioned shortages could help in that regard.
The company has also been in several other headlines lately, including a new listing on China's domestic stock markets and an anti-dumping ruling that could put a big damper on its U.S. business.
The China listing came last month when CIMC Vehicles raised 1.76 billion yuan by floating shares on the growth-style ChiNext board in Shenzhen, an older rival to the more recently launched STAR Market in Shanghai. This particular development is part of a broader trend that has seen Beijing encourage offshore-listed Chinese companies to make concurrent new listings at home.
Such listings often benefit the company by giving them a new fundraising option. Such companies also often get higher valuations from Chinese investors than global ones. That's indeed the case here, as CIMC Vehicles' newly listed ChiNext shares now trade at a price-to-earnings (PE) ratio of 17 based on its 2020 results, versus a much lower PE of 10 for its Hong Kong shares.
The anti-dumping news also came last month when the U.S. determined the company had sold its products into the country at unfairly low prices. The resulting punitive tariffs imposed by the U.S. were quite harsh, totaling more than 200% of the value of goods being imported. That could be tough for CIMC Vehicles going forward, as it received about a quarter of its revenue last year from sales to North America.
In terms of stock and valuation, CIMC's shares have performed quite tepidly since their 2019 IPO. The stock briefly rose as much as 25% from its IPO price to reach an all-time high of about HK$8 in June, but then gave back all the gains and was trading below its IPO price of HK$6.38 just before the Citi disclosure. Following the Citi-induced rally, the stock is now slightly above its IPO price at HK$6.56.
Even after the Citi rally, the PE of 10 for the company's Hong Kong shares is still well below international peers. U.S. truck-making giant Paccar Inc. currently trades at a PE of 16, which looks more similar to CIMC Vehicle's ChiNext ratio. Japan's Hino fell into the red last year, but trades at a similar PE of 17 based on its profit from the year before the pandemic.
To subscribe to Bamboo Works weekly free newsletter, click here