Tianneng joins Swiss listing bandwagon, even as frosty reception awaits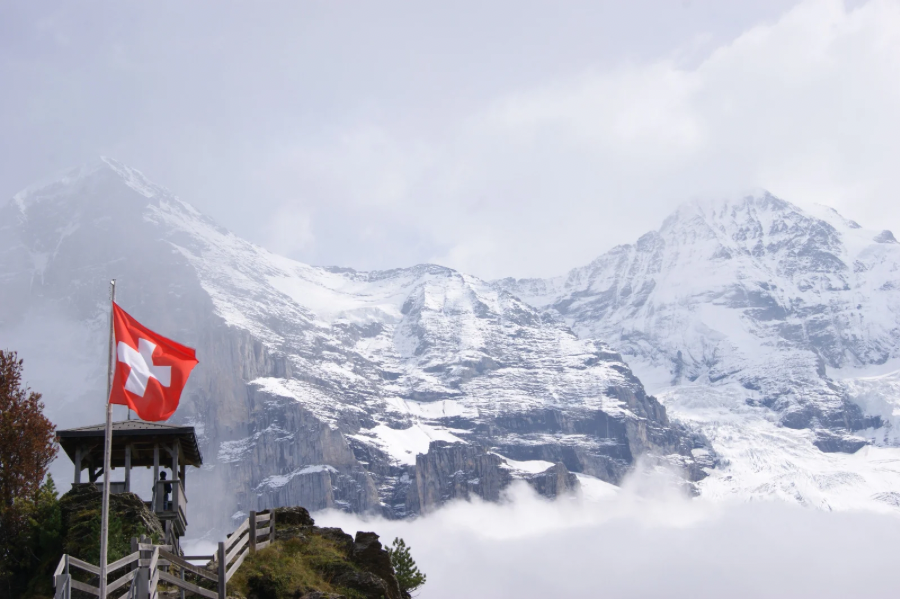 The battery maker could become the 11th Chinese company to list global depositary receipts (GDRs) in Switzerland, heeding Beijing's call for companies to raise their global profile
Key Takeaways:
Tianneng Battery has become the latest listed Chinese company to announce plans to float global depositary receipts (GDRs) in Switzerland under a program launched last year
Most of the 10 companies that have made GDR listings so far suffer from extremely low trading volume due to lack of familiarity by local investors and other limitations
By Chen Ruzhen
Tianneng Battery Group (0819.HK; 688819.SS) jumped on a train to Switzerland last week, adding its name to a growing list of Chinese companies headed to a country better known for its chocolate than financial markets, with its announcement that it obtained regulatory approval to list on the Swiss stock exchange. But the fundraising rush to one of Europe's most scenic countries is getting fueled more by politics than market forces, observers say.
If it completes its plan, Tianneng would join 10 Chinese companies that have already listed on the SIX Swiss Exchange, including Lepu Medical Co. (300003.SZ) and Joincare Pharmaceutical Group (600380.SS). But that group is hardly tasting any sweetness from their Swiss listings, languishing in a sea of chilled investor interest and dearth of liquidity. Still, the train to Switzerland continues to rumble ahead, with more than another dozen Chinese companies still waiting to list there.
Tianneng said the Swiss listing would help it expand overseas and widen its international financing pipeline, and could also lift its industry standing and improve its global image. But it also candidly admitted the planned float was aimed at "actively answering" calls from China's policymakers.
Such eagerness to tow the government line is relatively common in corporate China, as companies seek favor from officials who can make their lives easier or more difficult by giving or withholding approval for everything from obtaining foreign exchange to setting up new production facilities.
Bankers say listing in Europe could help Chinese companies diversify their capital-raising destinations beyond their traditionally favored destination in New York, as Sino-U.S. tensions grow. But they also acknowledge a political element. "It's driven by geopolitical considerations," said one banker, speaking on condition of anonymity.
The current wave of listings in several European destinations dates back to late 2021, when Chinese listings in the U.S. froze amid a Sino-U.S. auditing dispute and Beijing's tighter scrutiny over data security. As that happened, China's securities regulator announced an expansion of the Shanghai-London Connect program, which allows investors in London to buy limited numbers of China-listed stocks and vice versa.
Under the expansion, companies listed on China's domestic Shanghai and Shenzhen A-share markets would be allowed to issue Global Depository Receipts (GDRs) not only on the London Stock Exchange, but also on bourses in Switzerland and Germany. Seven months later, the SIX Swiss Exchange announced a "flying start" for the China-Switzerland Stock Connect as it launched listings for four Chinese companies.
China wasn't bashful about showing its official government support for the program, sending its Swiss ambassador for the debut ceremony to stand alongside executives from the four companies – GEM Co. (002340.SZ), Gotion High-tech (002074.SZ), Keda Industrial (600499.SS) and Ningbo Shanshan (600884.SS). The companies' hometown exchanges in Shanghai and Shenzhen joined in the party as well with simultaneous celebrations.
Since then the initial group has been joined on the Swiss exchange by another six other companies, including Hangzhou GreatStar Industrial (002444.SZ), Jiangsu Eastern Shenghong (000301.SZ) and Sunwoda Electronic (300207.SZ), and more are following.
Nearly all the companies are using similar rationale to explain their decision, saying the move will provide additional fundraising channels, boost their international branding, and provide an entryway to Europe to support their global ambitions.
Wings clipped
But instead of flying higher, the Swiss newcomers are finding their wings are getting clipped.
Chinese GDRs trade in a separate segment from other stocks listed on Swiss exchange, with a shorter trading day of less than three hours, running from 3 p.m. to 5:40 p.m. local time. In addition, Chinese GDRs are not eligible for inclusion into the standard SIX benchmark indexes as they are not defined as primary listed stocks, killing any potential for demand from funds based on those indexes.
These factors, combined with investor unfamiliarity with Chinese names, have resulted in ultra-low trading for Chinese GDRs, which mostly sell for a discount to their main A-share China listings. Such discounts often attract arbitrage traders looking to profit from the differences. That's possible since the two types of securities are interchangeable, allowing Swiss traders to exchange their GDRs for underlying A-shares, which they can sell for higher prices back in China.
The first four Swiss-listed Chinese companies all suffered from massive redemptions as traders rushed to take advantage of the Swiss discount after holding the GDRs for the minimum required 120 days. That further reduced the trading potential for the already thinly-traded GDRs by reducing the total number in circulation.
GEM, a Shenzhen-listed company active in the urban mining and new energy material industries, raised $381 million by issuing 31 million GDRs. But less than two years later, roughly 40% of the GDRs have been redeemed and cancelled. As the number of GDRs dwindled, GEM's shares have effectively become frozen in time with no trading since Dec. 15, according to the SIX website.
In a similar story, Gotion, a battery maker also listed in Shenzhen, raised $685 million by issuing 22.8 million GDRs. But only 15.7 million of those still remain listed, or 69% of the original total. The story is similar for Keda Industrial, a Shanghai-listed maker of building materials machinery, which raised $173 million by selling 12 million GDRs, only to see more than half of those now cancelled.
There's no sign that trading conditions on the Swiss exchange will improve anytime soon. But that hasn't stopped China from pushing more companies like Tianneng to join the wave, and also consider listings in the UK and Germany.
On Feb. 28, the Shenzhen and the London exchanges signed a memorandum of understanding to promote cooperation under their existing stock connect scheme. Preparation is also underway for a similar program linking Chinese bourses with the Frankfurt exchange in Germany.
"Overseas listing is an important part of China's capital markets opening," the China Securities Regulatory Commission (CSRC) said on Feb. 17 as it published rules regulating offshore listings. The regulator said it was encouraging Chinese companies to tap resources both at home and abroad with a goal of allowing global investors to share in China's growth dividend.
But bankers say despite U.S.-China tensions remaining high, listing in Europe won't necessarily help Chinese companies that may have preferred New York listings. New York remains the world's biggest, deepest, and most liquid capital market, giving it an unrivalled edge over London, Zurich or Frankfurt, they say. The Nasdaq remains the most desirable listing venue for tech start-ups, playing host to such big names as Pinduoduo (PDD.US) and Baidu (BIDU.US; 9888.HK).
Another obstacle for companies seeking to tap overseas capital markets through the new European connections is that those programs so far are only open to Chinese companies already listed in Shanghai or Shenzhen.
At the end of the day, the main goal for issuing GDRs in Europe still looks mostly political, which is important for Chinese companies but can also be costly. Only time will tell if such politically-driven listings will ultimately be sustainable over the longer term, or whether these new GDR programs could soon face ruthless reality checks from market forces.
To subscribe to Bamboo Works weekly free newsletter, click here