Smartphone trade-ups lift ATRenew as spending resumes in China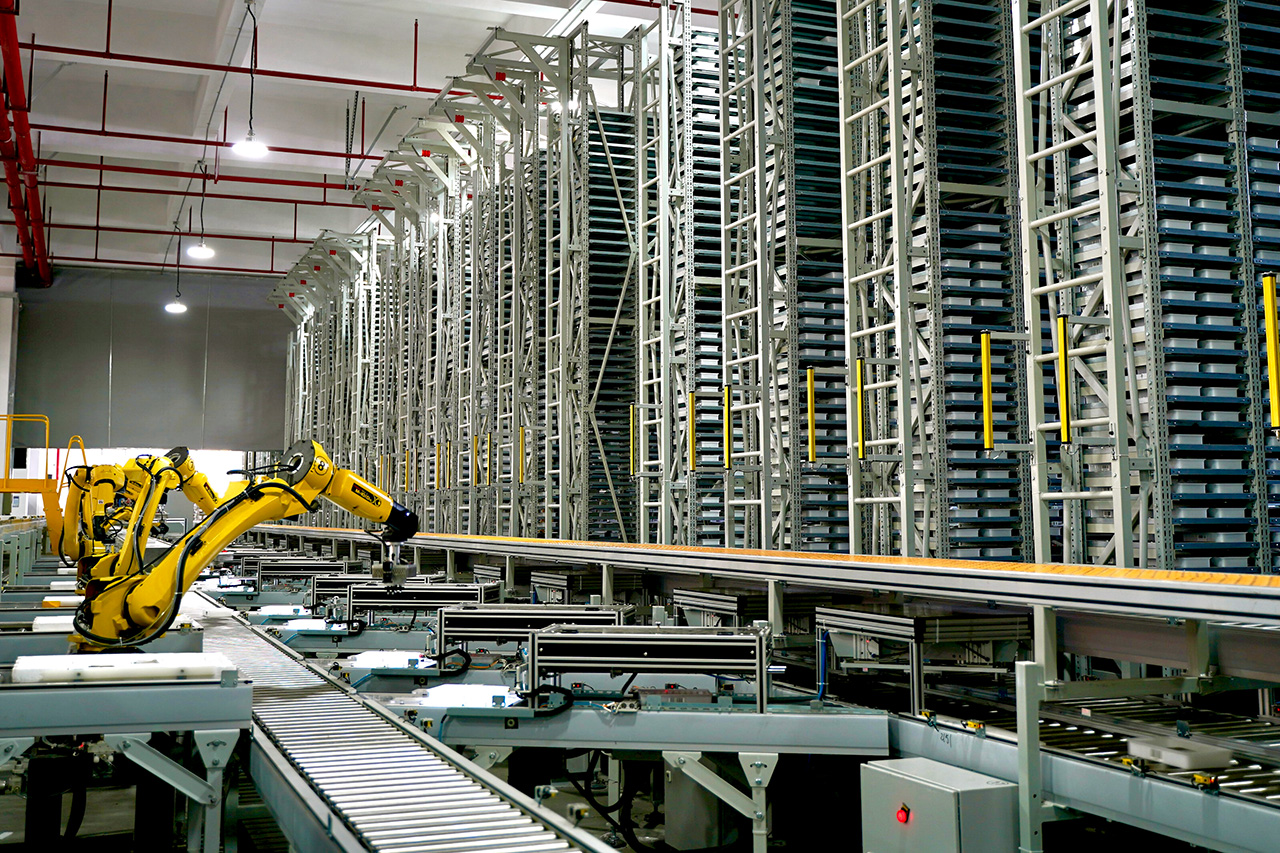 The recycling specialist's revenue growth accelerated to 30% in the first quarter, as offline consumer activity rebounded
Key Takeaways:
ATRenew's revenue grew 30% in the first quarter, as it reported an adjusted profit for the fifth time in the last six quarters
The recycler's quarterly operating margin also improved on greater automation and a number of other steps to improve efficiencies
By Doug Young
Perhaps it was a case of smartphone fatigue, after many Chinese spent too much time at home on their mobile devices during last year's frequent Covid restrictions.
Whatever the reason, droves of Chinese consumers decided to trade in their old smartphones in this year's first quarter, providing a business boom for electronics recycler ATRenew Inc. (RERE.US), according to its latest quarterly report this week. The company also notched big gains for its newer business recycling other consumer goods like luxury bags and gold, as Covid-weary Chinese consumers looked to change not only their phones but also many of their other personal items.
The sudden consumer appetite should come as no surprise, since China's strict Covid controls that only ended last December left many Chinese housebound or restricted their outside activity for long periods last year. And even if people wanted to buy, the offline shops they typically visited were often closed or had limited hours. Even online shops faced challenges due to Covid restrictions that disrupted national logistics networks.
The sudden lifting of all those restrictions allowed ATRenew to thrive in the first quarter, with its revenue up 30% to 2.87 billion yuan ($407 million) for the period – representing the top end of its previous guidance, and also an acceleration from its 22% growth the previous quarter.
The company also teased an upcoming new alliance with a "leading international brand" during its quarterly earnings call, saying the tie-up could become yet another new growth engine as it rapidly diversifies both in terms of products and services.
Those broadly positive signals sparked a 6.7% rally for ATRenew shares the day of its latest results announcement, even as the broader market fell. The stock has done quite well this month, up nearly 50% since May 8 on heavier-than-average trading volume. That hints that perhaps some larger institutional buyers are taking up new positions in the company, betting on its strategy of trying to become a global recycling champion as governments and consumers worldwide embrace a more "circular economy."
As ATRenew's shares have risen, its price-to-sales (P/S) ratio has crept up to its current level of about 0.46, according to Yahoo Finance. That's still below secondhand clothiers Rent the Runway (RENT.US) and ThredUp (TDUP.US) at 0.68 and 0.97, respectively. But it's ahead of the 0.21 ratio for The RealReal (REAL.US), which also specializes in secondhand designer clothing.
Last year was a challenging one for consumer-facing businesses in China for the reasons we've mentioned above. But all that quickly changed as the country abruptly abandoned its "zero Covid" strategy in early December and life began to return to normal.
"During the first quarter, the rapid recovery of offline retail and logistics led to a resurgence in consumer recycling and consumption demand," ATRenew founder and Chairman Kerry Chen said on the investor call to discuss ATRenew's latest results. "We encountered a tailwind on the sourcing end, which was generated by the rebound of consumer activity after the reopening."
Many companies have reported similar "revenge spending" and other sharp upticks in consumer activity in the first quarter similar to what ATRenew saw. But it remains to be seen how long such spending can be sustained, and whether it will last through the rest of the year.
More consumer spending ahead
ATRenew said the strong spending will continue for at least a little longer. It forecast revenue of between 2.85 billion yuan to 2.95 billion yuan for the three months to June, whose midpoint would represent an acceleration to about 35% year-on-year growth from last year's 2.15 billion yuan.
Like many companies in China, ATRenew seized on the difficult period last year to focus on improving its efficiencies. Even before the pandemic, it was steadily automating the inspection processes for its core smartphones to reduce both costs and higher error rates that come with human inspections. It was also doing more of its recycling at the city level, which is generally more cost-efficient than doing it on a national scale. It is further reducing costs by dealing directly with consumers for more of its buying and selling, cutting out costly middlemen.
Such initiatives helped ATRenew to lower its fulfillment expenses by 10% in the first quarter from a year earlier, and its non-GAAP fulfillment expenses as a percentage of total revenue fell to 9.1% from 12.8% a year earlier.
The company also managed to lower selling and marketing expenses and its technology and content expenses for the period. Those growing efficiencies helped it raise its non-GAAP operating margin to 1.5% in the first quarter from 0.2% a year earlier.
"Looking into full-year of 2023, we expect to continue improvements in cost efficiencies. At the same time, we will further amplify the positive impact of automation as we plan to automate (an) operation center every year," CFO Rex Chen said on the earnings call. "So, we expect our operating margin will increase at a healthy pace."
The company makes the big bulk of its money in smartphone recycling, and the majority of that comes from buying, reconditioning and reselling used Apple (AAPL.US) iPhones. ATRenew does a growing amount of that work directly using its own channels and resources rather than through middlemen to cut costs and earn bigger profits. As its direct sales grow, the company said it sold 140 million yuan worth of compliant refurbished devices to consumers in the first quarter, adding the number would increase further in the future.
ATRenew is also trying to diversify beyond electronics, and has been making steady gains in that business that kicked off in the first half of last year and includes items like luxury goods, gold and even pre-owned liquor. It said its pilot program for those products was expanded to 100 of its self-operated stores by the end of March, and it aims to bring that to 150 by the end of June. It added the non-electronics business now contributes more than 70 million yuan in monthly gross merchandise value (GMV).
The bottom line was that ATRenew reported a record 44 million yuan in adjusted net income from operations for the quarter, which excludes costs related to employee stock compensation, amortization and impairment. The company is now profitable on an adjusted basis, but still posted a 50 million yuan net loss in the first quarter, narrowing from a 161 million yuan loss a year earlier.
We'll close with a look at ATRenew's tease about a potentially large new alliance, which founder Kerry Chen mentioned in passing on the company's earnings call. "We are working diligently in preparation for a project kick-off in the second half, providing unique trading solutions through in-depth collaboration with the leading international brand, and this will potentially become a key growth driver in the second half," he said.
That description sounds suspiciously like the new partner could be Apple, though it's purely a guess on our part. Apple is currently China's second best-selling smartphone brand with 17.6% of the market in the first quarter, according to data tracking firm IDC.
The Bamboo Works offers a wide-ranging mix of coverage on U.S.- and Hong Kong-listed Chinese companies, including some sponsored content. For additional queries, including questions on individual articles, please contact us by clicking here.
To subscribe to Bamboo Works free weekly newsletter, click here