Short sellers raise red flag over ZTO accounts, but its shares still rally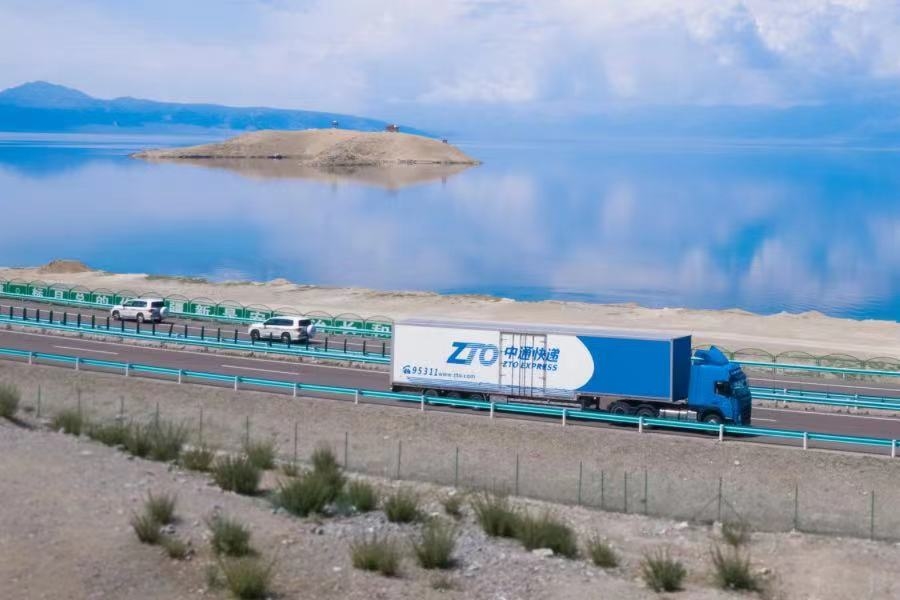 The U.S. short seller Grizzly Research has cast doubt on the high gross margins at ZTO Express, suspecting the firm's books may have been cooked, but shares in the logistics giant shrugged off the assault
Key Takeaways:
ZTO Express said the short seller's report lacked a basic understanding of its business model and financial reporting, but the company still announced an independent investigation into the claims
Shares in the logistics giant actually rose in the days after the report, indicating there is limited room to profit from short-selling offensives against U.S.-listed Chinese stocks after the sector's recent struggles
By Emily Chan
ZTO Express (Cayman) Inc. (2057.HK; ZTO.US), one of China's leading courier companies, is preparing to shift to a dual primary listing on the Hong Kong stock market in May. But the company has suddenly found itself embroiled in a battle with short sellers over the integrity of its accounts.
Early this month Grizzly Research produced a report alleging that the delivery company's sector-beating gross margins were inflated by what it called "potentially falsified financial statements". The short sellers said ZTO Express could stand to lose at least 50% of its market value.
ZTO Express published a statement the next day to rebut the claims, accusing the authors of numerous errors, unsupported conjectures and misleading conclusions. The company said these showed a lack of understanding of its business model and the structure of its financial statements.
But a week later the company announced that its board's auditing committee, after reviewing the short seller's report, had decided to commission an international law firm and a forensic accounting company to carry out an independent investigation.
Grizzly Research compared the company with its four Chinese peers, S.F. Holding (002352.SZ), YTO Express (600233.SH), Yunda Holding (002120.SZ) and STO Express (002468.SZ), looking at average gross margins, operating profit margins and net profit margins. It found ZTO far exceeded the industry average in all these indicators between 2018 and 2021. Its gross margin was more than double the industry average for four consecutive years. In addition, the report noted that its net profit margin was 15.6% in 2021, streets ahead of the industry average of 1.7%.
In its latest results released on Thursday, ZTO said its revenue rose 16.3% to 35.38 billion yuan ($5.15 billion) last year, while its net profit jumped 43% to 6.81 billion yuan and its gross margin rose to 25.6%, up 3.9 percentage points from a year earlier. Its gross margin is much higher than the 12.4% for industry leader S.F. Holding in the first three quarters of last year, and also outpaces the 11.5% and 4.1% for YTO and STOin the same period.
The research firm cast doubt on the high numbers at ZTO, given the intense competition in China's logistics market and similar operational models within the industry, expressing the view that costs could have been under-reported to inflate margins.
Grizzly said its research team had found discrepancies between the company's financial filings to the U.S. Securities and Exchange Commission (SEC) and documents from the Chinese Administration for Industry and Commerce. The report to the SEC failed to include the cost of keeping contractors on retainer and misstated capital expenses, it said. Acquisitions of franchisees at inflated prices were used to help balance the books or enrich company insiders, the report also said.
The company data held by Chinese regulators put ZTO's net profit margins from 2019 to 2021 at between 6.3% and 10.6%, in line with industry peers, according to Grizzly Research. But ZTO reported much higher net profit margins of between 15.5% and 25.7% in the same period to the SEC, according to the research findings.
Question mark over employee numbers
Grizzly Research cited the company's website as saying in 2016 that the firm employed more than 250,000 people, a figure that failed to tally with the 40,200-strong workforce it reported to the SEC the same year. And in a Chinese media article published last February, ZTO chairman Lai Meisong said: "You could hardly imagine that a business founded by several people can now have 500,000 employees." That statement does not match the 80,900 number provided to the SEC in 2021. Thus, Grizzly Research believes that the company has misstated the size of its employment base.
The short sellers said the lower employee figure had the effect of inflating the net profit margins that helped the company to raise than $3 billion since its IPO in 2016. The filings to the SEC said that combined costs of property, maintenance of plant and equipment, and land-use rights were rising faster than its revenue, but the company could not properly account for this, Grizzly Research said, a potential red flag for over-reporting of capital expenses.
ZTO Express was also accused of using transactions with undisclosed parties to move operational expenses around, as well as using loans to support real-estate investment by insiders or close associates.
However, the report failed to spook investors, after the initial shock had worn off. ZTO's U.S.-listed shares fell more than 3% on the day of the report but closed with a slight loss of 0.3%. And by March 14 they had climbed 8.3%.
Morgan Stanley sees ZTO upside
Moreover, Morgan Stanley believes the company will continue to gain market share in the next two years, with stable profit growth. In early March it issued an "overweight" rating on the stock with a target price of $35.6, assigning a 70% to 80% probability that its share price will rise within 60 days.
Grizzly Research is not as famous as Muddy Waters and Citron Research as short sellers, but it pays close attention to U.S.-listed Chinese stocks. Twelve of its 26 shorting reports have targeted Chinese companies, including Gaotu Techedu (GOTU.US), formerly GSX Techedu, Tusimple (TSP.US), Douyu (DOYU.US), Emeren Group (SOL.US) and Nio (9866.HK; NIO.US). Its reports on GSX Techedu and Nio are particularly eye-catching.
Grizzly Research took aim at GSX Techedu three times between February 2020 and April 2021 with accusations of financial irregularities, fake deals and management-related risks. It suspected that the company used transactions with undisclosed related parties to massage its financials including inflating its 2018 profit by nearly 75% and the size of its student base by nine times. Muddy Waters and Citron Research later joined the attack and even the SEC decided to look into the company.
In the end, the company changed its name to Gaotu Techedu and was not in the clear until October 2022 when the SEC wrapped up the investigation.
Last June, Nio was accused by Grizzly Research of using the Wuhan Battery Company, set up in 2020, to inflate its revenue by 10% and profit by 95% through an oversupply of battery products. Nio's stock had a bumpy ride for a while, but as with ZTO Express, the share price drew support from backing by investment banks such as Morgan Stanley, Deutsche Bank and Daiwa Capital, sending the short seller away empty handed.
It is nothing new for short sellers to put a U.S.-listed Chinese stock in their crosshairs. They pocketed handsome gains from shorting companies such as IT Tech Packaging (ITP.US), RINO International Corporation (RINO.US) and Luckin Coffee (LKNCY.US). But U.S.-listed Chinese stocks have taken such a battering from the pandemic and tensions with the U.S. that scope for further falls is more limited than a few years ago.
Therefore, a sudden assault without bullet-proof evidence could backfire on the short seller.
To subscribe to Bamboo Works weekly free newsletter, click here