NEWS WRAP: Short seller attacks PDD's global Temu shopping app for security risk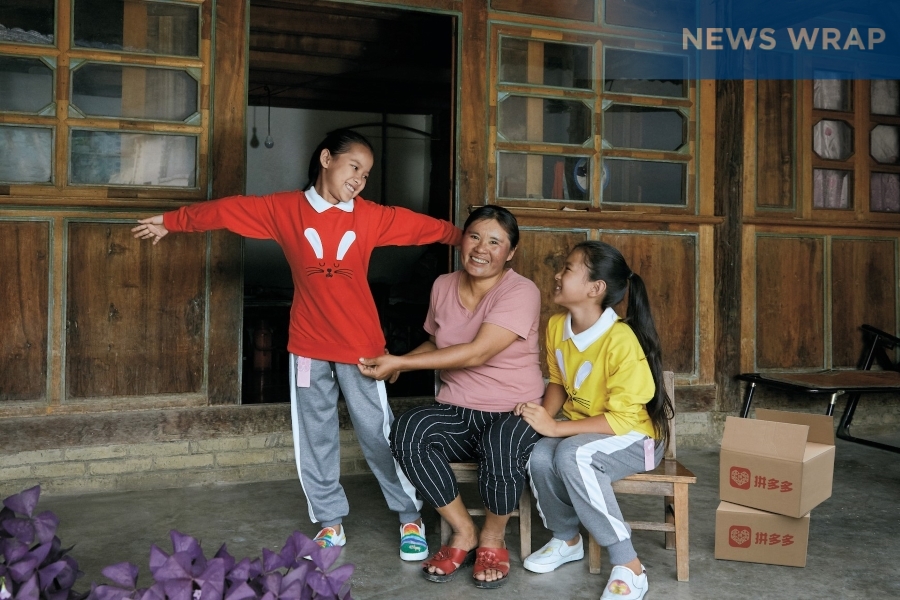 Grizzly Research said the popular bargain e-commerce app has hidden malicious functions, sparking a selloff in PDD's shares
By Teri Yu
Short seller Grizzly Research on Thursday accused discount e-commerce giant PDD Holdings Inc.'s (PDD.US) Temu service of containing "aggressive forms of malware/spyware," saying the popular international shopping app includes hidden functions to collect users' data without their knowledge. It added the company intends to "illegally sell stolen data from Western country customers to sustain a business model that is otherwise doomed for failure."
PDD's U.S.-listed shares fell as much as 7.2% in Thursday trade after the report's release, and closed 4.9% lower for the day $96.61. The company had not released a statement addressing the allegations as of Friday afternoon in Hong Kong.
Temu went live in the U.S. a year ago and immediately became the country's most-downloaded shopping app by offering deeply discounted items, many from the fashion industry. As of March, it continued to rank as the top download app in the U.S. Apple App Store, as budget-conscious young consumers flocked to it, posing a threat to U.S. giant Amazon (AMZN.US), as well as Chinese fast-fashion sensation Shein.
In its report, Grizzly Research added that Temu is "demonstrably more dangerous than TikTok," referring to the wildly popular social media app that is also Chinese-owned and has faced similar criticism in the U.S. for posing a national security risk.
This is not the first time PDD has been accused of security issues. In March this year, Google announced its suspension of the PDD app from its Google Play store, citing its discovery of malware. PDD's app remains unavailable on the Google Play store, which doesn't operate in PDD's home China market. But Temu is available in the store.
The Grizzly Research report also questioned PDD's financials, calling the company's financial data "notoriously unreliable." The report called PDD's accounting a "black box" for its opaqueness, and pointed out the company hasn't had a CFO since 2018.
Grizzly Research is owned by Siegfried G. Eggert, an analyst before he founded the company. It is one of a handful of notorious short sellers, alongside other names like Muddy Waters, that often target U.S.- and Hong Kong-listed Chinese companies. Grizzly says it generates "differentiated research insights on publicly traded companies through in-depth due diligence."
The report follows another short seller attack in 2018 on PDD, which is backed by Chinese gaming giant Tencent (0700.HK). At that time, PDD, then known as Pinduoduo, was targeted by Texas-based short seller Blue Orca, which called the recently listed company "uninvestable," saying it inflated sales and its gross merchandise volume (GMV) numbers, citing discrepancies between financials in its stock exchange filings and those submitted to the Chinese government.
The latest attack comes just two weeks after PDD announced its second-quarter financial results, which showed its revenue rose 66% year-on-year to 52.3 billion ($7.1 billion). Its net income rose by a similarly strong 47% to 13.1 billion yuan, as China's increasingly price-conscious consumers flocked to the service amid growing economic uncertainty.
Have a great investment idea but don't know how to spread the word? We can help! Contact us for more details.
The Bamboo Works offers a wide-ranging mix of coverage on U.S.- and Hong Kong-listed Chinese companies, including some sponsored content. For additional queries, including questions on individual articles, please contact us by clicking here.
To subscribe to Bamboo Works free weekly newsletter, click here