Rental giant Cubic City seeks IPO boost as rivalry looms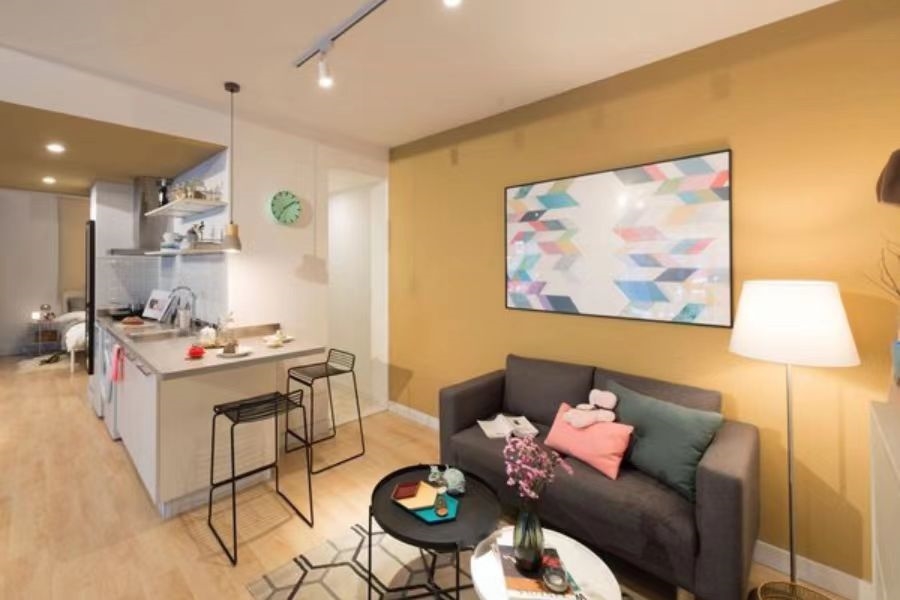 The chain of rental apartments has filed to list in Hong Kong for a second time, looking to fund a business expansion, and is likely to rank as the sector's leading stock
Key Takeaways:
Hit by Covid lockdowns, Cubic City slipped from profit to loss last year
Competition in the tenanted property sector is likely to intensify as more of China's housing stock is offered for rent
By Ken Lo
As high property prices pushed home ownership out of reach, many Chinese turned instead to the rental market, creating a business opportunity for companies such as property leasing chain Cubic City Service Apartment Group Holdings Ltd.
The company established a strong presence in cities such as Shanghai, building a portfolio of long-term rental apartments that proved popular with urban professionals and families on limited budgets. A downturn during Covid restrictions last year derailed the company's listing plans, but last month Cubic City re-submitted its IPO application to the Hong Kong Stock Exchange, seeking to raise funds for business expansion.
The renewed listing bid by Cubic City, whose brands include the Mofang apartment chain, is backed by the original co-sponsors, Morgan Stanley and CCB International. The company began as a startup with no major shareholders. Going into the IPO, its investors include private equity fund Warburg Pincus with a 42.56% stake, Canada-based Caisse de dépôt et placement du Québec (CDPQ) with 16.93% and Avic Industry-Finance with 12.59% of shares.
China's long-term rental property market was worth 51.1 billion yuan ($7.39 billion) last year and is expected to reach 136.6 billion yuan by 2027, marking a compound annual growth rate of 21.7%, according to Frost & Sullivan research cited in the preliminary prospectus.
By number of properties, Cubic City ranked as China's leading independent operator of apartments for long-term tenancies as of the end of last year. At that point, the company operated 76,245 apartments at 388 locations in 25 cities across China, with 30,053 apartments in Shanghai alone, accounting for nearly 40% of the total.
The company's revenue has risen over the past three years, from 950 million yuan in 2020 to 1.71 billion yuan last year. The figures show demand for long-term rentals has been growing, as pandemic effects and policies to deleverage the real estate sector fed into a slump in property sales.
Leasing property to rent
However, the company's profit performance has been bumpy. It logged a net profit of about 300 million yuan in 2021, reversing a loss of 230 million yuan the previous year. But in 2022, fresh Covid outbreaks and lockdowns hurt its operations in major cities, especially Shanghai, translating into a loss of 246 million yuan.
Given a post-investment valuation of HK$7.6 billion ($975 million), Cubic City's price-to-sales (P/S) ratio is about 3.9 times. As the market leader in tenanted apartments, the company has few direct peers. The best comparison is BTG Hotels (600258.SH), which operates rental hotels and serviced apartments, with a higher price-to-sales ratio of about 5.4 times. This premium over Cubic City may be due to BTG's more diversified business portfolio.
Most of Cubic City's revenue in recent years has come from the direct rental model, under which it leases a whole or part of a building, generally for 10 to 15 years. The company manages the operation, collects rents and charges tenants for any added services. This part of the business generated 96.2% of revenue in 2020, 94.5% the following year and 94.9% in 2022.
The company also works on a franchise basis with third parties, managing apartments under its own brand or the brand of the counterparty.
Industry shake-up
High costs have priced lower-income brackets and mobile workers out of the real estate market, leaving them with little option but to rent a home. Companies rushed to fill the void by offering apartments for rent, fueling explosive growth in the real estate business in 2016. However, rental companies ran into cash flow problems in 2018. The Covid pandemic further exposed the risks of high leverage in the industry. One of the leading rental platforms, Qingke Apartments, filed for bankruptcy last year, signaling a sector shake-out.
Property developers also need to tackle the problem of unsold housing stock as sales remain weak, potentially pushing more properties onto the rental market. In January this year, China Vanke (2202.HK; 000002.SZ) and China Construction Bank (0939.HK; 601939.SH) set up a 10 billion yuan fund to provide rental or subsidized housing services through real estate investments.
Last year Brookfield, one of the world's biggest investors in real estate, bought the Jiayu Yunjing rental housing project in Shanghai's Yangpu District, which plans to provide 560 housing units. Although the rental market may be finding favor again with investors, competition is also set to heat up.
Cubic City has been investing aggressively since 2020 to expand its apartment portfolio. The apartments operated by the company surged 94.4% in 2021 to 75,887 units from a year earlier.
At the peak of the expansion, annual net cash outflow from investing activities reached 777 million yuan, offsetting most of the net cash inflow from operations. Bank loan repayments led to a net cash outflow of 1.28 billion yuan from financing activities last year, leaving the company with just 346 million in cash and cash equivalents by year end, which may explain the push for an IPO.
Rental prices for apartments are also under pressure as China's economy is constrained by weak demand. According to the prospectus, the average monthly rent paid by white-collar workers was 2,922 yuan last year, down 3.4% from the year earlier and even dipping below the 2,964 yuan in 2020. As a result, the overall average monthly rent fell 0.9% to 3,137 yuan. The lack of room to raise rents, coupled with rising costs, may continue to hurt the company's profit performance.
To subscribe to Bamboo Works weekly free newsletter, click here