Online Lender FinVolution Signals Emergence From Fintech Storm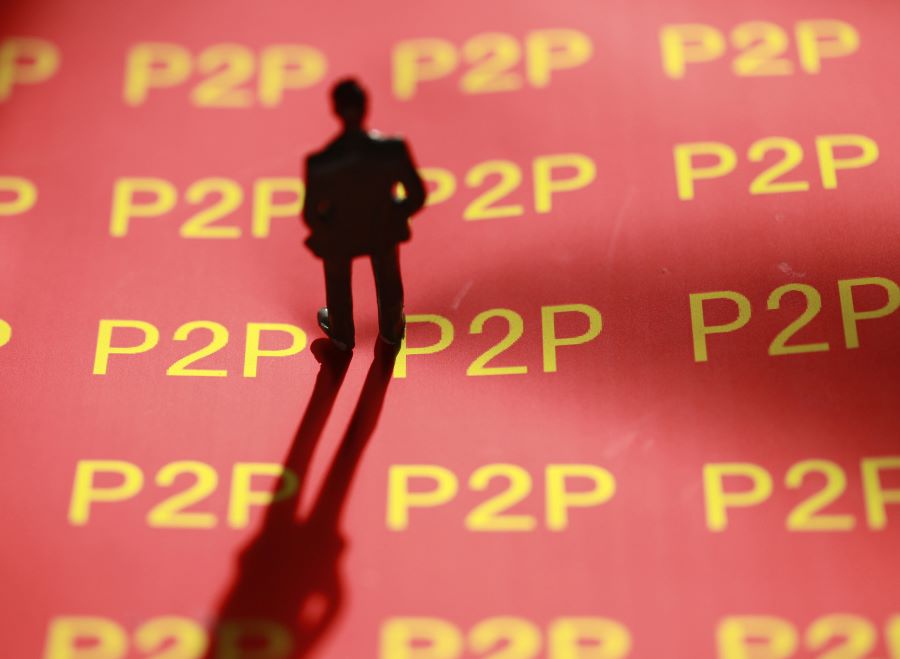 Company's shares nearly double on latest quarterly report that shows return to strong growth after a regulatory cleanup over the last two years
Two key takeaways:
1) FinVolution's latest results – and massive rally in its shares – show China's fintech sector could be poised for a new era of growth after a difficult two-year cleanup.
2) The company's confidence about the future is reflected in its forecast for 70% loan origination growth this year, and the raising of its dividend by 42%.
By Doug Young
It's not often you get to write about a major company whose stock nearly doubles in a single trading day. But that's exactly what happened on Thursday with online lender FinVolution Group (NYSE: FINV), the company formerly known as Ppdai.
More precisely, the company's shares leaped 93% after it announced its latest quarterly results that indicate the recent turmoil in China's fintech sector is starting to recede.
A huge cloud has hung over the young sector for much of the last two years, as China's regulators decide how to treat this freewheeling group of mostly online lenders, which previously weren't subject to the same stringent requirements as traditional banks. That storm appeared to be passing, only to re-erupt into a massive cloudburst last November with the 11th-hour ditching of Ant Group's IPO that was expected to break global records.
FinVolution's massive stock rally on Thursday, which created a tidy new $1.3 billion in market value, lifted shares of most of China's other major New York-listed fintechs as well. Even so, most are still valued quite modestly, and it's possible the group could be set for a rally if the cloud over China's fintech sector really is lifting.
We'll return to the broader sector shortly. But first let's review FinVolution's latest report that got investors so excited. There's no individual number in the company's fourth-quarter results that jumps out in particular. Rather, it's the trends compared with its other recent reports that appear to show a company emerging from the storm.
In terms of top and bottom line, the company's revenue and profit grew 50.3% and 20.6%, respectively, to 1.9 billion yuan ($293 million) and 497 million yuan during the latest quarter compared with a year earlier. Its quarterly loan origination volume rose 24.3% to 21 billion yuan, while its repeat borrowing rate rose about three percentage points to 84.3%.
Those numbers are far healthier than a year ago, when the industry was still in a state of turmoil. In the fourth quarter of 2019, the company's revenue actually shrank by 4.4%, while its profit plunged by about half. Its loan origination volume also fell by 4.1% to about 17 billion yuan, reflecting the broader regulatory crackdown that was hitting the sector at the time.
The company also gave an upbeat forecast for 2021, saying it expected its loan origination volume to reach between 100 billion yuan and 120 billion yuan for the year. That would represent a healthy increase of between 56% and 87% from 2020, which the company pointed out was impacted by the global pandemic that put a major damper on China's economy in the first half of last year.
Last, but not least, the company sent another upbeat signal by sharply boosting its annual dividend to $0.17 per American depositary share from $0.12 a year earlier. That represents a relatively modest yield of 1.7% based on the latest stock price, though the figure would have been double that amount before the massive Thursday rally.
Sector Rally
While FinVolution's own shares were the biggest beneficiary of its report, many of its peers also posted strong gains, as investors glimpsed some light at the end of the tunnel. The beleaguered Qudian (NYSE: QD) rallied 17%, while the similar-sized Yiren Digital (NYSE: YRD) rose 13.6%. The larger LexinFintech (Nasdaq: LX) rose by an even bigger 23%. But the largest industry player, Lufax, only managed to eke out a 2.5% gain, perhaps due to its larger size and a relatively strong valuation already.
The sector still looks quite modestly valued, if indeed the storm has really passed. FinVolution's shares have a current price-to-earnings (PE) ratio of just 10, which is double what they were just a day earlier. Qudian and Yiren Digital have similar PEs of 12 and 11, respectively, while LexinFintech commands a slightly higher 14. Lufax has a relatively rich PE of 20, which perhaps was a factor behind its laggard performance on Thursday.
Though FinVolution's rally looks impressive, the company's shares are still significantly below the price from their 2017 IPO when investors were still enamored with China fintechs. More precisely, the stock's latest close of $9.77 is about 25% below its IPO price of $13. The stock never really rose above its IPO price following its trading debut, and fell to as little as $1.50 during a low point last May.
So what's next for this group of former investor darlings, later turned pariahs, and now look set for perhaps a new era of growth?
If you believe FinVolution CEO Zhang Feng, the industry's much-needed cleanup is now in the past, with improved risk-management systems now in place to ensure better loan quality and prevent the kinds of massive default crises that the regulator had feared. He cited a number of examples on an investor call after the results were announced to illustrate his point.
"For example, our day-one delinquency rate was 5.2% in February 2021, compared to 12.5% during December 2019 before the Covid-19 outbreak, primarily due to our transition towards high quality borrowers and effective risk management capabilities," he said. "Our vintage delinquency rate is expected to fall below 3% in the fourth quarter compared to around 6% in the same period in 2019. Going forward we expect our vintage delinquency rates to maintain at similar levels in 2021."
To subscribe to Bamboo Works weekly newsletter, click here