OneConnect's New Win in Promising Indonesian Market Fails to Impress Investors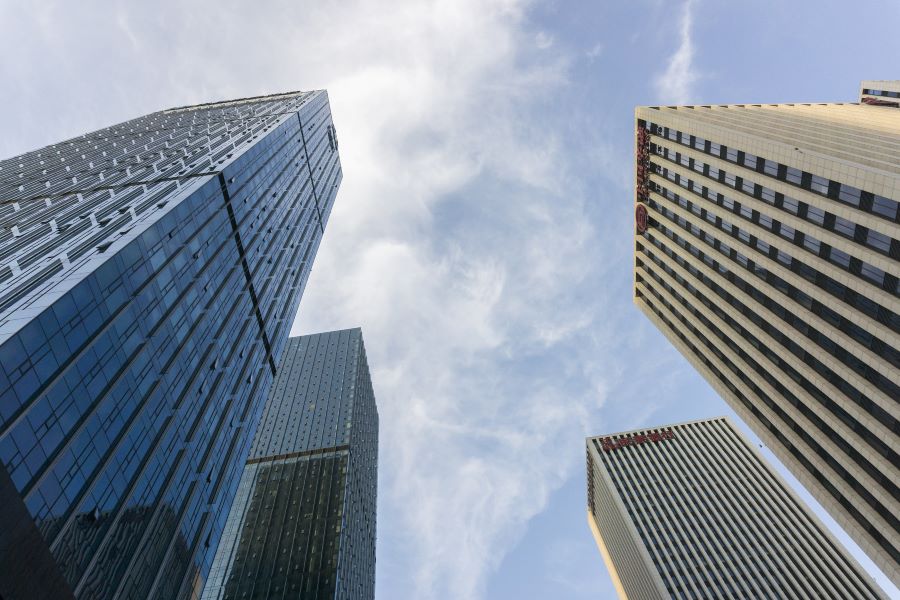 Technology as-a-service provider's shares dropped more than 3% on the day it announced a new business contract with PT Bank Mayapada
Key takeaways:
• OneConnect signs new partnership to assist in the digitalization of Indonesia's PT Bank Payapada
• Finding customers unrelated to OneConnect's de facto parent Ping An is crucial for it to reduce the risk of relying too heavily on one customer
By Warren Yang
The misery never seems to end for investors in OneConnect Financial Technology Co. Ltd. (OCFT.US). Its shares keep sagging even when the company signs up a new customer in a high-growth overseas market, leading one to wonder what it would take to lift this freefalling stock.
The technology-as-a-service provider for financial companies said last Friday that it signed a partnership to help Indonesia's PT Bank Mayapada Internasional Tbk digitalize its customer onboarding process using OneConnect's identity verification technology.
That may not look like earth-shattering news, but should still be encouraging for a couple of reason.
First, Indonesia and Southeast Asia more broadly is a major growth market for Chinese tech companies like OneConnect. The market is filled with fast-growing economies with lots of people who still don't use banks. Half of the region's massive population doesn't use financial products at all, according to Macquarie.
One reason more than 300 million people in these countries have yet to discover banking services is the hassle of visiting branches that can be few and far between, especially in rural areas. Digitalizing everything from the account-opening process to making transactions will potentially entice more people, especially young generations familiar with mobile devices, to use financial services. So banks will increasingly look to technologies from vendors like OneConnect.
During a conference call with analysts to discuss its second-quarter results in August, OneConnect management singled out Southeast Asia as a key overseas market that is growing faster than its home China market for the company, although they also said earnings contributions from the region are still small.
Secondly, any new deal that's not related to financial services giant Ping An Group, OneConnect's de facto parent, is a positive. That's because OneConnect has been trying to show that it can survive and potentially even thrive without relying too heavily on the financial services giant – something many see as a major weakness.
OneConnect was initially Ping An's financial technology arm and was spun off as a separate company in 2017. But it continues to rely heavily on Ping An for business. That fact was on prominent display in the first half of this year, when sales to Ping An as a proportion of OneConnect's total revenue increased to 56% from 46% a year earlier. Making matters worse, another 9% of revenue came from Lufax (LU.US), Ping An's separately-listed fintech affiliate, during the six months.
So the latest news really should have been welcome by investors, perhaps marking a long-awaited turning point in the company's steady downward trajectory this year that has seen its stock lose more than 80% of its value since January.
But no such break was coming the day the latest deal was announced. Instead, the news sparked yet another selloff that sent OneConnect shares down more than 3%. The stock did manage to bounce back Monday, only to fall again on Tuesday, showing just how soured investor sentiment is.
Too Much Bad News
The lack of respect for OneConnect may stem from a string of negative news for the company in recent months. While most of the individual stories are unrelated, the sum total isn't leaving investors with the best impression.
In May, fears of data breaches led SBI Holdings, Japan's biggest online brokerage, to pull the plug on its joint venture with OneConnect, according to media reports. Beijing has expressed similar concerns about Chinese tech companies' ability to secure their user data.
Investors have also grown jittery about a corporate structure call variable interest entity (VIE) that is commonly used by U.S.-listed Chinese companies like OneConnect but has become the subject of scrutiny by regulators in both the U.S. and China.
A combination of worries on both of those topics has resulted in a broader selloff for Chinese stocks this year, including OneConnect's.
Then, in early August, OneConnect's second-quarter results showed its reliance on Ping An was deepening. The results prompted Morgan Stanley to downgrade OneConnect to "equal weight" from "overweight," the equivalent of cutting its rating to "hold" from "buy," and slash its price target for the stock by more than half.
The cumulative result was a bloodbath that saw the company's share price plunge 30%.
As is often the case, law firms that specialize in shareholder lawsuits when stocks fall rapidly moved in for the kill. One such firm said it was investigating whether OneConnect's officers and directors violated any U.S. federal securities laws, without providing further information.
But the bad news didn't end there.
Toward the end of the same month, a whistleblower alleged that OneConnect engaged in misconduct, including misstating earnings, prompting the company to issue a denial. OneConnect did not provide much detail about the allegations, but Caixin reported that the company also offered bribes to government officials, citing a letter circulating online.
Late last month, OneConnect said CEO Ye Wangchun stepped down for "personal reasons" that were not related to any dispute with the company. While a top management change isn't necessarily bad, and Ye will stay on as chairman, the timing of his departure amid all the bad publicity suggests he didn't leave on a good note.
As the bad news outweighs the good, analysts following OneConnect have become more bearish about its financial prospects as well. Estimates complied by Yahoo Finance in the last few months show that analysts have widened their net loss projections for the company for this year and next. Moreover, they see OneConnect's annual revenue growth rate slipping from 42% in 2020 to less than 30% this year and in 2022.
That's not a good sign for loss-making OneConnect, which will need to post strong revenue growth to attain the important goal of becoming profitable – something that analysts don't expect this year or next. So a slowdown in revenue expansion might make it increasingly difficult for the company to break even, let alone deliver a profit.
All things said, it's not so surprising that OneConnect shares are now worth less than a third of their December 2019 IPO price. Despite all that, the company's shares are still competitive with other Chinese fintechs at their current price, probably because the company notably faces less regulatory risk than most other companies that engage in actual lending-related services.
The company's shares now trade at a price-to-sales (P/S) ratio of 1.9, which is roughly comparable to the 2.0 for Lufax and ahead of the 1.7 for FinVolution (FINV.US).
After all, OneConnect is just one of many Chinese companies that have been grappling with sharp drops in their share prices lately. Even so, the lack of any excitement about what could have been perceived as good news with the latest Indonesia deal shows just how downbeat investors are about the company right now.
To subscribe to Bamboo Works free weekly newsletter, click here