NetEase Tries to Show It's Not Just About Games Anymore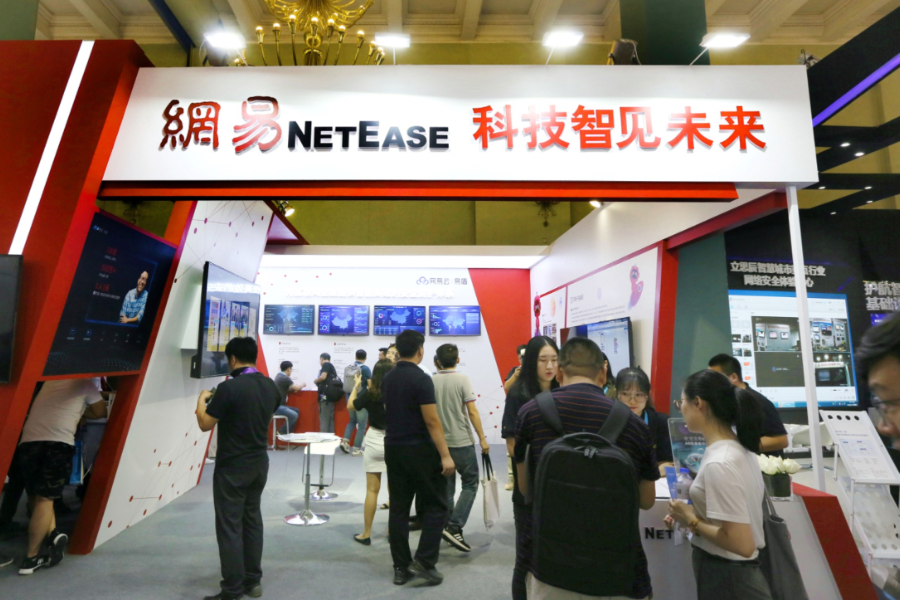 The company's Youdao education and Cloud Music divisions posted strong double-digit revenue growth in last year's fourth quarter, and could soon become profitable
Key Takeaways:
NetEase's revenue rose 4% to 25.4 billion yuan in last year's fourth quarter, with 75% of that coming from its core gaming business
The company expects its Youdao education and Cloud Music units to break even in the next one to two years, following strong revenue growth last year
By Trevor Mo
NetEase Inc. (NTES.US; 9999.HK) is one of China's oldest publicly listed internet companies, starting as a news portal when it made its U.S. listing in July 2000, before later transitioning to its current core gaming business. Like other Chinese internet giants, it has tried to break into new areas in pursuit of growth, including a number of duds like its failed microblogging business and its Kaola e-commerce business that it ultimately sold to Alibaba in 2019.
But not all the efforts have flopped, as evidenced by relative success for two of its separately listed units, education firm Youdao Inc. (DAO.US) and digital music provider Cloud Music Inc. (9899.HK), which reported fourth-quarter results last Thursday, the same day as their larger parent. Those results show NetEase's gaming business remains the clear breadwinner of the group, even as the smaller units tell their own stories in the equally competitive education and music sectors.
NetEase's overall revenues increased by 4% in last year's fourth quarter to 25.4 billion yuan ($3.6 billion), with 75% of that coming from games and related value-added services, according to the company's latest financial report.
A closer look reveals that NetEase's other businesses developed much faster than its core games, which grew by just 1.6% in the quarter. By comparison, Youdao's revenues rose 38.6% during the period, and Cloud Music's rose by 26% for all of last year. Both of those businesses are currently bouncing back after difficult periods for their respective industries.
Dilution of its gaming business might not NetEase's primary goal with units like Youdao and Cloud Music, even if ramping up such non-gaming businesses is a crucial step for its future development.
Before we dive into these two newer business lines and analyze their future potential, we'll start by reviewing NetEase's bread-and-butter gaming business.
As we mentioned earlier, the gaming business grew just 1.6% to 19.1 billion yuan in last year's fourth quarter. The company remained quite profitable, thought its latest quarterly profit of about 4 billion yuan was down noticeably from the 6.7 billion yuan profit a year earlier.
The sluggishness owed partly to a weak economy as China maintained its "zero Covid" policy that stifled business activity for most of the quarter. The company also suffered a major setback in November when it ended a more than decade-old partnership with Blizzard Entertainment that gave NetEase exclusive rights to the popular "World of Warcraft" and other titles in China.
The gaming business was also probably feeling residual effects of a nine-month freeze on approval of new titles that only ended last April. NetEase has gotten several games approved since then, including its signature "Westward Journey Returns," as the company started releasing a backlog of titles that were held up in its pipeline.
With zero Covid and the latest gaming freeze now in the past, most analysts are expecting NetEase's gaming business to pick up this year. Daiwa Capital Markets said in a research note it expects NetEase's online gaming business to grow 6% this year – not exactly a turbocharged rate, but a pickup from last year.
Despite the potential for a return to stronger growth, investors gave a lukewarm reception to the latest earnings reports. NetEase shares fell 5% last Thursday after release of its report, while Cloud Music shares saw a similar 6% decline over the three trading days after release of its report. Youdao bucked the trend with a 2% rise over the same period.
We should also note that shares of all three companies are up sharply since last November – including a more than doubling for Youdao's stock – amid a broader rally for U.S.- and Hong Kong-listed Chinese stocks fueled by hopes for an economic recovery with China's reopening.
New growth engines?
Next, we'll zoom in on the two smaller businesses. Youdao and other after-school educators suffered a major blow after Beijing banned the group from providing services for K-12 students in 2021. After discontinuing those services, Youdao pivoted to adult education, and also ramped up its development of higher-margin hardware products that weren't subject to the new regulation.
The company appears to have emerged successfully from the regulatory storm, reporting its revenues rose 38.6% to 1.5 billion yuan in last year's fourth quarter. Its learning services revenues rose 39.2% to 806.3 million yuan, accounting for more than half of its total. Among its other main segments, smart device revenues rose 28.1% to 407 million yuan, while online marketing revenue rose 58.6% to 241 million yuan.
https://www.prnewswire.com/news-releases/youdao-reports-fourth-quarter-and-fiscal-year-2022-unaudited-financial-results-301754136.html
Jefferies said in a research note it expects Youdao to continue its rapid growth this year, and updated its rating to "buy" on the company's "better-than-expected execution."
Cloud Music has also performed strongly, posting 28.5% revenue growth to 9 billion yuan for all last year, according to its latest financial report. Within that total, 41% of revenue came from online music services, while the remainder came from social entertainment and other services. The company's monthly active users rose 4% during the year to reach 189.4 million, with 20.2% of those as paying users.
https://www1.hkexnews.hk/listedco/listconews/sehk/2023/0223/2023022300279.pdf
Cloud Music has benefited from recent anti-monopoly actions by China's market regulator, which required streaming platforms to end exclusive master licensing deals for music in the China market. Those actions were largely aimed at industry giant Tencent Music (TME.US; 1698.HK), which was fined and ordered to end its monopolistic behavior in 2021.
The changes allowed Cloud Music and other digital music companies to sign their own licensing deals directly with music labels, rather than having to get such rights through Tencent Music. At the end of last year, Cloud Music's content library included more than 116 million music tracks, up sharply from 80 million a year earlier.
Despite the strong growth, we should note that both Youdao and Cloud Music are both still losing money. In 2022, Youdao recorded a net loss of 720.9 million yuan, while Cloud Music lost 221.5 million yuan for the year. NetEase's management has said it believes both businesses will be "self-sustainable and breaking even" over the next one to two years.
At the end of the day, the strong growth at Youdao and Cloud Music seems to offer strong evidence that NetEase is no longer just a gaming company. But for now, at least, gaming is still NetEase's cash cow and driver behind its 20 billion yuan profit for 2022. Youdao and Cloud Music could become important contributors in the future. But as we've seen with all three of the company's main divisions, that success will be at least partly contingent on continued support from China's fickle regulators.
To subscribe to Bamboo Works free weekly newsletter, click here