Net gains: Chinese tech companies rapidly gain ground on western peers in ESG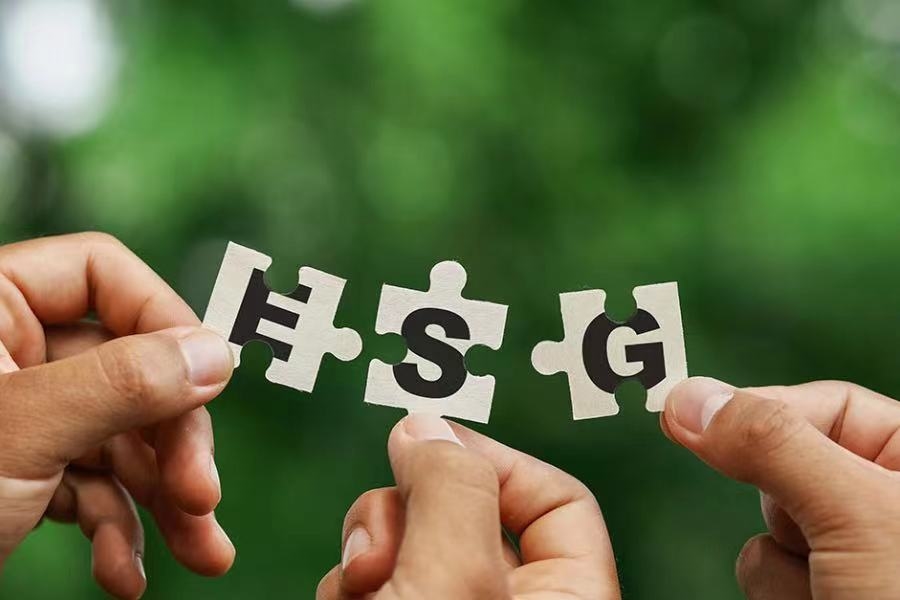 An analysis finds a general trend of significant evolution, greater transparency, and improved performance in ESG by Chinese tech giants like Alibaba, Tencent and Baidu
By Dr. Mark Watson
As environment, social and governance (ESG) moves increasingly into the mainstream of business strategy at a global level, and following a general trend for its adoption across listed businesses, China's tech sector is quietly making progress in a number of important ESG domains. The governance challenges are well documented, but there has been less focus on the efforts of major mainland Chinese tech companies in other ESG domains, particularly environmental and, increasingly, social considerations, as part of an overall approach to competitive advantage and differentiation as they mature.
Our analysis of the sustainability reports published by companies like Alibaba (BABA.US; 9988.HK), Tencent (0700.HK) and Baidu (BIDU.US; 9888.HK) reveals a clear and decisive move towards developing and embedding ESG strategies into the core of the business, highlighting the importance of industry partnerships and advocacy, community engagement and social impact and, most importantly, environmental protection. In general, their ESG reports did not attempt to overlook the challenges faced by such companies in terms of governance and transparency, and the steps needed to improve their ratings in these domains.
Critics may suggest that Chinese tech companies have come late to the ESG party. In terms of corporate governance, those involved in the detailed tracking and analysis of corporate governance over time have observed that Asia has made significant and, in some cases, rapid progress, driven by diversified boards, better capital structures and a focus on efficiency and emissions. In China, the state's overall carbon neutrality target set out in the 14th Five Year Plan can be seen as an important driver, as it not only has implications for the transport and utilities sectors, but also for the tech sector.
Companies recalibrate towards purpose and seek competitive advantage as they look to integrate ESG into their core business.
Teneo's analysis of mainland Chinese tech sector ESG reports since 2017 (acknowledging that some have only been reporting more recently) finds a general trend of significant evolution, greater transparency, and improved performance as their ESG journeys evolve. They also prioritize, and have a greater understanding of ESG materiality in their business and wider sectors, including the need to work in partnership with external stakeholders.
Furthermore, our analysis reveals that rather than reacting to increased market scrutiny, Chinese tech businesses are pursuing ESG initiatives as a means of driving internal efficiency, reducing risk and to support talent acquisition and retention.
For example, the pioneering fintech company Ant Group's latest 2021 sustainability report places significant emphasis on financial inclusion, as part of a wider social responsibility pivot. Decarbonization remains a priority, including increased calls for industry collaboration and community advocacy.
Unsurprisingly, our analysis finds significant focus across the Chinese tech universe on the importance of addressing climate change, specifically, focusing on climate change targets and reporting progress against direct and indirect greenhouse gas emissions.
Chinese tech companies are heavily focused on the concept of 'green computing' as a means to reduce their own CO2 emissions in their facilities. This includes investment in high performance computing infrastructure and better use of computing resources, including more energy-efficient CPUs, servers and reducing resource consumption as well as responsible disposal of electronic waste. Data centers, often criticized for their significant energy intensity and emissions due to the cooling necessary to function efficiently, have been increasingly subject to better controls thanks to new technology.
Our analysis also found that leading tech firms are increasingly adhering to more rigorous ESG related standards and placing stringent demands on their suppliers worldwide. For example, Apple (AAPL.US) has called on its global supply chain to address their greenhouse gases and actively evaluates its key manufacturing partners on their climate impacts and reduction targets, in support of Apple's overall decarbonization goals.
In 2022, e-commerce company Alibaba vowed to eliminate 1.5 gigatons of CO2 emissions across its entire business ecosystem by 2035, promising to leverage digital platforms to influence and advocate for a low carbon approach across the company.
Chinese tech participants have also increasingly seen the importance of using their collective voices to call for positive change in other areas of sustainability, including the need to address biodiversity and nature loss. Tencent and JD.com (JD.US; 9618.HK) have, for example, joined more than 1,000 companies worldwide to support the "Nature Is Everyone's Business" call to action urging international governments to adopt policies to reverse nature loss in this decade.
Making progress, but room for improvement
Our research finds that, despite significant progress, challenges remain within the Chinese tech sector on key aspects of ESG. Greater transparency within such companies is still required, particularly around the need for more effective communications around how ESG creates value and supports their business strategies, as well as greater integration of ESG aspects within the business itself.
Greater focus is also needed around stakeholder engagement and outreach. Our analysis of key players' carbon reduction plans, in general, showed little evidence of detail to achieve carbon neutrality. We also found a lack of rigor in terms of the year-on-year reductions to be achieved, as part of an effective and transparent climate roadmap, the notable exceptions being Baidu, Ant, Alibaba and Tencent.
While the Hong Kong Stock Exchange has been highlighting the importance of and advocating strengthened corporate governance for many years, we do see encouraging signs that mainland Chinese companies in the tech space are making progress in the governance domain. Independent non-executive directors have become a feature of leading tech company boards, including Baidu, Tencent, JD.com, Alibaba, and NetEase (NTES.US; 9999.HK).
However, board diversity remains an issue among Chinese mainland companies in general. Gender diversity is weak, and female directors remain in a minority. Unlike Europe and North America where board diversity has been driven by regulatory, political and market pressures, women in China still have low representation on corporate boards. Only 11.8% of Chinese companies have 30% or more women on their boards, according to MSCI.
Beyond this, we expect to see a greater future focus on diversity of background, with expertise in specific areas that are required to lead today's businesses, such as climate change, data security, and to respond to other material issues on companies' risk registers. In this regard, the Chinese mainland can look to the Hong Kong Stock Exchange for inspiration where ESG factors are becoming increasingly core for listed businesses.
Despite the challenges and recent regulatory pressures, we see significant long-term growth opportunities in this all-important sector in China, and believe continued investment in technology to support environmental objectives will be critical in enabling the government to achieve its carbon neutrality targets.
Dr. Mark Watson is senior managing director and head of ESG advisory, Asia Pacific, at Teneo, a strategic consulting company. You can reach him at mwatson@teneo.com
This commentary is the views of the writer and does not necessarily reflect the views of Bamboo Works
(In the event of any conflict between the English and Chinese versions of this blog, the English version should be the reference.)
To subscribe to Bamboo Works weekly free newsletter, click here