Medical Data Collector LinkDoc Could Face Cash Crunch After IPO Withdrawal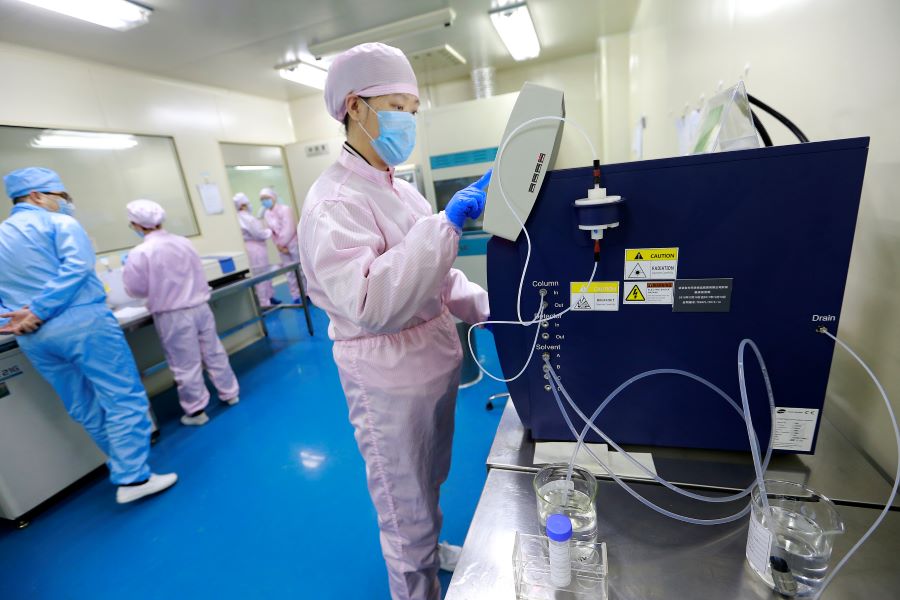 Oncology-focused information provider's 12-month operating plan had included $200 million in IPO funds that it will no longer have
Key points:
LinkDoc has indefinitely shelved its $211 million IPO, with no word on when or if it will eventually proceed
Company had estimated IPO funds, combined with current cash and cash flow, would be enough to meet its needs for at least 12 months
By Richard Barbarossa
Chinese oncology-focused medical data firm LinkDoc Technology Ltd., which is backed by e-commerce giant Alibaba, was looking forward to marking a major milestone in its relatively short history with a U.S. IPO that would have raised $211 million late last week.
Instead, it became the first Chinese company to officially pull the plug on an overseas listing plan – at least temporarily – in the wake of heightened scrutiny by the nation's cybersecurity regulator. That scrutiny has rocked shares of Chinese companies in the U.S. over the last two weeks, led by ride-hailing behemoth Didi Global Inc and two other freshly listed companies that were singled out for criticism.
Now LinkDoc must decide what to do next as it contemplates a year-old requirement for reviews of all companies that operate "critical infrastructure" that may lie at the heart of the cybersecurity regulator's scrutiny. The company could also face an imminent cash crunch and be scrambling to find new investors after losing the money it was aiming to raise from the listing.
Meanwhile in a related development, Daojia, a provider of maids and nannies to Chinese homes, has also just pulled its own recent filing for a U.S. IPO, based on the disappearance of its name from a list of active filings maintained by the New York Stock Exchange.
Chinese companies like LinkDoc have always been subject to government policy and regulations that can suddenly be strengthened or changed, or abruptly get enforced after lying dormant for years.
In this case offshore listings by tech companies with massive amounts of sensitive data appear to have raised a red flag for policymakers in Beijing, leading to the announcement of tighter scrutiny of data flows, security and handling of confidential information less than a week before LinkDoc's planned trading debut.
The regulator's intervention not only threatens to postpone other upcoming overseas Chinese IPOs, but has also weighed on shares of companies already traded in the New York. Shares of Didi have fallen as much as 21% since the company's June 30 IPO after the Cyberspace Administration of China suspended all new user registrations for its apps within China as part of a security review.
That order was quickly extended to include two other recently listed companies, job-seeker site Boss Zhipin, operated by Kanzhun Ltd., and two apps operated by Full Truck Alliance Co. Ltd. Shares of both of those companies have also tumbled since then.
As of May 5, there were 248 Chinese companies listed on the three largest U.S. exchanges with a total market capitalization of $2.1 trillion, according to the U.S.-China Economic and Security Review Commission.
As for LinkDoc, is was unclear if the company's IPO plan was dead or if it will go ahead after a government review. The company certainly can't be blamed for failing to warn potential investors.
"We are subject to extensive and evolving regulatory requirements," it said in its IPO prospectus filed at the start of July. "We may be adversely affected by the complexity, uncertainties and changes in PRC regulations of healthcare, digital healthcare and internet-related business and companies, including limitations on our ability to own key assets," it added.
While such language is standard for most Chinese companies seeking to raise cash abroad, in LinkDoc's case it appears chillingly prescient.
Effect on Operations
With its listing suspended, the question now facing LinkDoc is how its operations and plans for the immediate future will be affected. The company's entire business model is based on the commercial use of sensitive user data, namely the garnering and processing of medical data for conducting research on new drugs and patient care.
Founded in 2014, the company has established a data-driven digital infrastructure with three platforms. The largest, called LinkCare, generates roughly 80% of the company's revenues and integrates online and offline channels to assist patients, especially those suffering from cancer, to better manage their illnesses in and out of hospital.
That service makes money mostly through the sale of medications and nutritional supplements through its patient care centers, which numbered 34 in 28 provinces as of March 31, up from 24 at the beginning of 2019.
Its second revenue-generating platform is LinkSolutions, which provides real-world data for life sciences companies throughout the clinical trial and commercialization stages of drug candidates. The company says it has supported over 310 principal investigators, servicing about 57% of approved new oncological treatments that applied for clinical trials between 2017 and March 31 this year in China.
Rounding out its trio of platforms is LinkData, an AI-enabled curation system for longitudinal medical data, which can provide a real-world picture of patient journeys, treatment pathways and health outcomes.
The company operates in a market for healthcare big data in China where the government is aiming to make medical treatment more affordable and sophisticated. That market is growing rapidly, rising at a compound annual rate of 44% from 2015 to $4.1 billion in 2019 and expected to reach $215.4 billion in 2030, according to third-party data cited in LinkDoc's prospectus.
The company's heavy reliance on collecting, analyzing and commercializing medical data was almost certainly a central factor in its decision to slam the brakes on its U.S. listing. It even pointed out that risk clearly in its prospectus:
"The success of our LinkData System and LinkSolutions are dependent upon the robustness of the information we and others input into the system, and if we are unable to amass and input the requisite data to achieve these effects, our business will be adversely affected," it said.
Like many recent healthcare startups, LinkDoc has yet to turn a profit. Its revenues have grown strongly in recent years, with its first quarter sales more than tripling to 223 million yuan ($34 million) from the same period two years earlier in 2019, the earliest available reporting period. Its net loss more than doubled to 138.5 million yuan in this year's first quarter compared with the same time a year ago.
According to its prospectus, LinkDoc had $126.7 million in cash and cash flow from operations of $19.5 million for the first three months of the year. It estimated that would be enough to meet its anticipated cash needs for at least the next 12 months. However, that outlook included the $200 million-plus infusion from its IPO that it will no longer have.
"We intend to finance our future working capital requirements and capital expenditures from cash generated by operating activities and funds raised from financing activities, including the net proceeds we will receive from this offering," the company had said in its IPO prospectus. But those plans will likely need to be modified following the disappearance of any IPO funds.
It could go back to its existing investors, who have extended at least $366 million to date and include Digital Medical Technology, New Enterprise Associates, China Broadband Capital, and Alibaba Health Technology Co., according to stock information site Seeking Alpha.
To subscribe to Bamboo Works free weekly newsletter, click here