Long-Time Money-Losing AI Giant SenseTime Seeks High Valuation Listing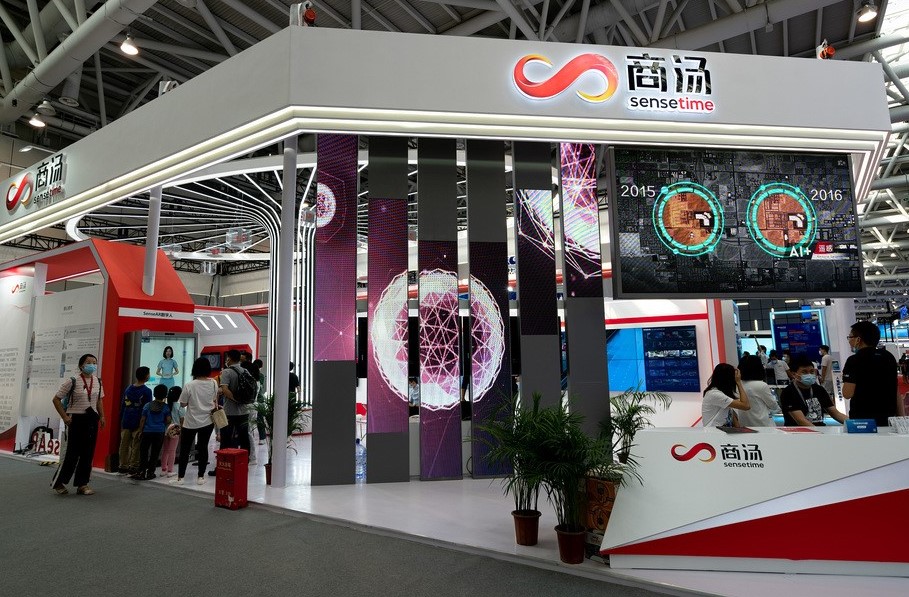 The controversial unicorn has lost 24.2 billion yuan in the last three and a half years, as it plans to raise up to $2 billion in a Hong Kong IPO
Key Takeaways:
SenseTime, whose core competitiveness is in facial recognition, has been approved for a listing in Hong Kong
HSBC, one of the sponsors, values SenseTime between $26.5 billion and $36.4 billion, significantly higher than other AI startups
By Fai Pui
AI unicorn SenseTime Group Inc., invested by Alibaba (9988.HK; BABA.US), will soon be listed in Hong Kong, after being approved by the Hong Kong stock exchange last Wednesday. The deal is being co-sponsored by CICC, Haitong International and HSBC, with a fundraising target between $1 billion and $2 billion.
Founded in 2014 and led by Professor Tang Xiao'ou and his student Xu Li of the Faculty of Engineering at the Chinese University of Hong Kong, SenseTime focuses on AI software for computer vision. With its strength in facial recognition, it is the largest computer vision software provider in China, serving over 2,400 customers, and its businesses include intelligent business, intelligent city, intelligent life and intelligent vehicle applications.
The listing may help bring investors back to a Hong Kong market that has been cooling down over the last half year. But the company's financial status could also raise concerns among potential subscribers due to its continuous losses. It suffered losses of 3.43 billion yuan ($537 million), 4.97 billion yuan and 12.2 billion yuan for the three full years from 2018 to 2020, respectively. The red ink continued in the first half of this year with a 3.71 billion yuan loss, giving the company cumulative losses of more than 24.2 billion yuan in the last three and a half years.
It will be difficult to turn those big losses into gains in the next one to two years because more investment in research and development plus data collection is needed for the company to maintain its competitiveness in the data-dominated AI market.
SenseTime's R&D fees between 2018 and now have totaled nearly 7 billion yuan, accounting for the company's main expense. Some 60% of the funds raised in the upcoming IPO will be used to enhance the company's R&D capabilities.
Caught between two fires
Internet and technology stocks were booming last year, with many going public at extremely high valuations. But those high valuations have evaporated this year – often by half or more – as Beijing spares no pains in tightening its industry oversight. In that regard, SenseTime has admitted that constantly changing regulations, especially for sensitive data processing companies, may affect its business, even though it can't quantify that impact.
The company has also gotten caught up in U.S.-China tensions, landing on an American blacklist in 2019. Although the sanctioned entity was a Beijing subsidiary of SenseTime, which had little impact on the company's overall business, investors may still worry that U.S.-owned funds may be barred from investing in the company in the future. That concern will hang over the company after the listing.
So, why is SenseTime choosing such a sensitive moment to list? Fred Wong, founder and investment director of eFusion Capital Ltd., explained: "Investors and PE funds in the early stage have a certain investment period, which is usually five to eight years. For venture capital investment especially, the investment cycle is usually no more than eight years, so they need vehicles to exit."
He also noted that SenseTime's major shareholder SoftBank Group Corp. of Japan hasn't performed well in recent years, and thus may need to sell some of its investments to raise cash.
SenseTime has conducted 12 funding rounds since 2015, raising a total of $5.2 billion. Besides SoftBank and Alibaba, its other major investors include IDG and Silver Lake Partners. SoftBank held 14.88% of SenseTime's shares prior to the IPO, while Silver Lake held 3.05%. Alibaba's Taobao subsidiary held 7.59%, and the State-owned Assets Supervision and Administration Commission (SASAC) of the Shanghai municipal government also owns 1.33% of the company.
Rushing for the door
SenseTime's value has increased by more than 60 times over the past seven years, as investors chased the latest hot Chinese technology companies. The company's most recent D+ series financing was completed on June 30, raising about $700 million. That round valued it as high as $13 billion, an increase of 28.8% over the previous valuation.
Now SenseTime needs an even higher valuation to let some of those early investors make a nice profit upon selling some or all of their stakes. One of the listing's sponsors HSBC has targeted a lofty valuation of as much as $26.5 billion to $36.4 billion, which would be more than double the value back in June at the last funding. Based on its current sales, such a valuation would give the company a high but not astronomical price-to-sales ratio (P/S) of 14 to 21 times.
HSBC estimates SenseTime's income will increase by 38% to 4.75 billion yuan this year, and double again to 9.74 billion yuan by 2023. But it will still be difficult to achieve profitability in the next two years. However, the company's losses should significantly improve from an expected 69.74 billion yuan this year to about 2 billion yuan in 2023, mainly due to growth in gross profit and the recording of fair value losses related to preferred shares this year.
One company that could be considered a comparable peer for SenseTime is Shenzhen -listed Hikvision Digital Technology (002415.SZ), a maker of surveillance equipment that has also landed on the same U.S. blacklist as SenseTime. Hikvision is profitable, with revenue of 63.5 billion yuan and a profit of 13.39 billion yuan last year. That gave it a price-to-earnings (P/E) ratio about 28.59 times and a P/S ratio of only 5.9 times – far below what SenseTime could get.
SenseTime's revenue totaled 3.45 billion yuan last year, or about one-fourth of Hikvision's, and was even less than AI peers Zhejiang Dahua Technology (002236.SZ) and iFlytek (002230.SZ). Zhejiang Dahua's P/S stands at a lowly 2.35 times, while iFlytek was 7.59 times. Thus a valuation in line with HSBC's bullish forecast would give an obviously large premium for SenseTime.
Most of China's AI enterprises are currently burning money, leading many of their early investors to seek exit opportunities. As those companies seek new funds in the secondary market, they should put more emphasis on their profit potential or risk turning off investors. Otherwise, they could ultimately be destined for extinction as they continue to hemorrhage blood with insufficient new transfusions.
In that context, SenseTime's IPO could well become a benchmark for a "new story" of whether investors are convinced that such companies deserve their further support.
To subscribe to Bamboo Works weekly free newsletter, click here