LexinFintech Finds Weaker Growth, Better Profits in Business Shift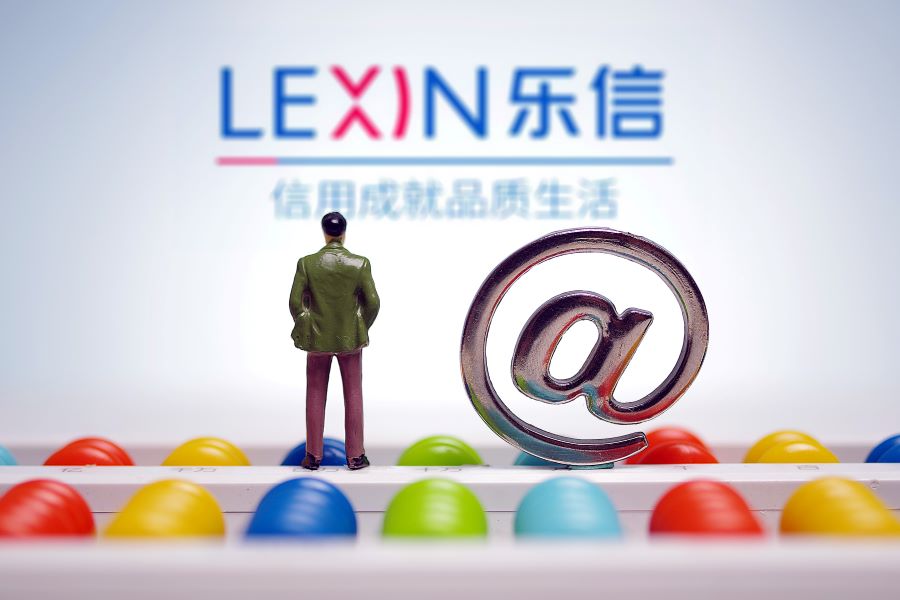 Key takeaways:
LexinFintech is transforming from a direct lender to a middleman that facilitates micro loans between banks and customers
The transformation is hurting the company's revenues due to the new model's lower fees. But profitability is improving with lower risk levels
By Doug Young
We'll start off the new week with a story that could be called, "A Tale of Two Fintechs."
A couple of weeks ago we looked at the story of FinVolution Group (NYSE: FINV), whose stock nearly doubled in a single day after it reported financial results that showed it emerging from the regulatory storm that has wracked China's fintech sector over the last two years. Today, we'll look at rival LexinFintech Holdings Ltd. (Nasdaq: LX), whose shares moved in the opposite direction, sagging by 16.3% after it announced its latest quarterly results on Friday.
FinVolution gained more than $1 billion in market value from its big jump, taking it from a previous market cap of $1.4 billion to its current $2.5 billion. That was enough to propel it past LexinFintech, which has a current value of about $2 billion after losing about $300 million in the latest selloff.
While this may look like a case of one fintech on the rise eclipsing another on the way out, it's actually not that simple. That's because even after LexinFintech's latest selloff, its price-to-earnings (PE) ratio of 29 means it's still valued significantly higher than FinVolution, which has far lower PE of 9. That means people betting on FinVolution are still getting three times as much profit for their investment dollar as ones betting on Lexin. Put differently, investors still like Lexin three times as much as FinVolution.
Still, a 16% selloff is always a cause for concern, as it means investors are worried about something. We'll see what that might be by exploring the company's latest results, which were released on Friday in New York.
Before we do that, we'll briefly recount the broader state of play in China's fintech sector. The group was once a favorite of investors, but has fallen on more difficult times due to a regulatory crackdown to lower its freewheeling lending practices. In Lexin's case, the company found a lucrative niche lending money to college students for things like new smartphones and computers. Such lending was controversial because those students often lacked the financial savvy to understand what they were doing and thus might have difficulty making repayments.
Recent new regulations on lending to college students figure prominently in Lexin's latest results, stating that micro credit companies like itself are now prohibited from directly lending to such students. But Lexin is still allowed to facilitate such loans as a middleman, as long as the actual lender is a traditional bank. That difference is an important one in the company's transforming business model, which we'll look at shortly.
From a revenue and profit perspective, the company's results don't look all that encouraging. Revenue dropped by 4% year-on-year to about $3 billion yuan ($461 million), while its profit fell by a slightly milder 1.6% to 510 million yuan. The revenue drop was a disappointment when compared with a 10% revenue gain for the whole year, meaning revenue growth weakened towards the end of the year. But its small fourth-quarter profit decline marked a major improvement over a 74% profit drop for the whole year.
Shifting Business Model
To understand why profits are improving even as revenue growth is slowing, we need to take a look at the fundamental shift in the company's business model. That shift was the subject of many questions posed to LexinFintech executives during a telephone conference call with analysts after the results were announced.
Put simply, the company is moving to a model where it simply acts as middleman for making loans, versus its older practice of making many of those loans itself and then later selling those loans to banks. The risks associated with the new business model are being shouldered exclusively by its partners, mostly banks. That's good in one sense for Lexin, since it faces little or no risk from loan defaults. But that factor means Lexin has to lower the fees it charges its banking partners, due to the fact that the latter are now assuming higher risk levels.
All of that means that Lexin gets less money from the loans it facilitates due to collecting smaller fees. But those fees have lower associated risk for Lexin, hence the rise in profitability.
Lexin said its lending under this newer business model, called "platform-based services" in its report, more than tripled in last year's fourth quarter year-on-year to 717 million yuan, accounting for about 40% of its total credit-related services revenue that is its core business. CEO Jay Xiao said on the call that ratio should remain relatively stable at about 50% of the company's overall credit-related business this year.
"But longer term, we certainly expect this ratio to increase over time," he noted. "And the reason why we're now expecting this to be stable is that we feel that we really need to see better and have greater clarity on the underlying performance and the profitability of the model and to make the right choices when it comes to the balance of these things."
The approach looks quite prudent and cautious, while also offering a business model that may be more-sustainable in the current regulatory environment. Perhaps that's why investors are still giving Lexin a "best in class" PE even after the latest selloff. As we've already mentioned, its PE of 29 is far better than FinVolution's 9. Industry leader Lufax (NYSE: LU), which is far larger in terms of market cap, has a milder PE of 19; and former highflyer Qudian (NYSE: QD) is rated at a relatively low 13.
To subscribe to Bamboo Works weekly newsletter, click here